In the digital age, connecting with a potential customer without actually determining what they already know about a product or particular interest is very difficult. Because, most modern customers have developed for themselves a skill to find information according to their needs. As a result, they no longer depend entirely on salespeople for product or market information.
In response to this change, digital marketing has become the foundation of many businesses and one of the effective tools in the customer acquisition process. Along with that, Marketing Automation is also the perfect choice for the problem of lack of connection between Marketing – Sales, towards the highest customer experience and satisfaction.
Chatbot – effective support for business people
One of the most innovative products of AI technology is creating chatbots capable of collecting user behavior, navigating customers for effective commercial purposes. The application of chatbots in e-commerce is creating a great improvement in customer service, helping to reduce staff pressure, reduce cart abandonment rate and many other roles.
Free chatbot services like, 13chats is a chatbot platform that provides multiple integration channels and use cases, including chatbots for the web.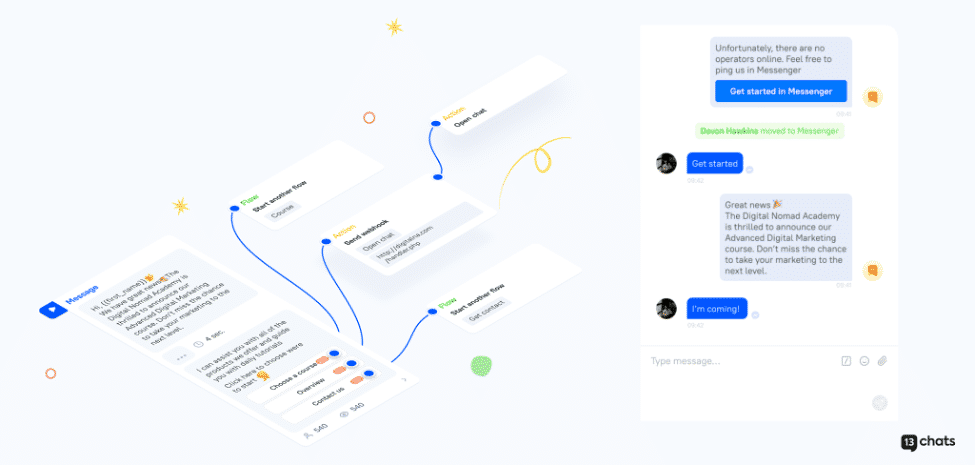 The main purpose of automated technology is to save time and costs for manual operations. Chatbots send and receive messages through artificial intelligence in a way that closely mirrors how users would communicate.
As a result, online retailers have more time and money to manage other aspects of their business while still providing a mainstream service platform for customers.
Develop Pop-ups to optimize conversion rate
Pop-ups are a form of marketing advertising in the form of opening a small window to get data information or offer a certain promotion, usually appearing when you visit a website. But to be effective in attracting customers, just like content marketing, you have to present valuable and outstanding content the way you want it. You should provide valuable information to encourage customers to convert. In addition, when creating pop-ups, it is necessary to adjust the timer appropriately, to avoid interruptions during purchase, and to give customers a bad experience.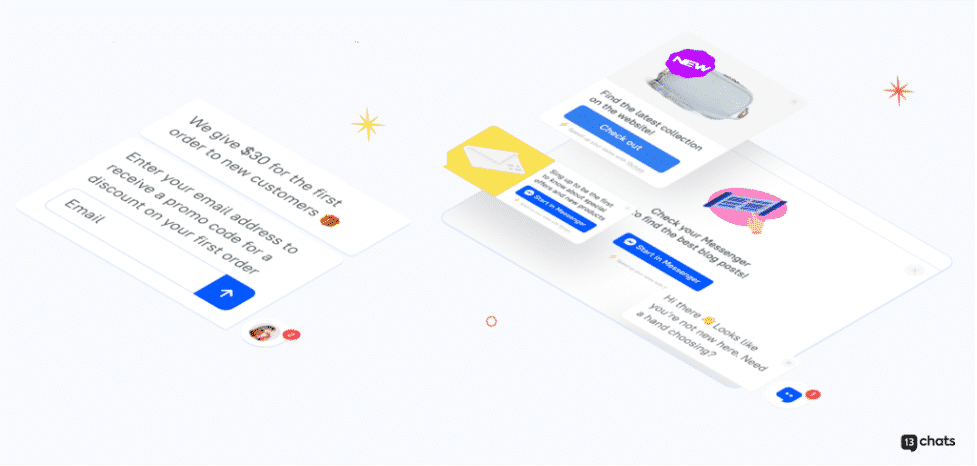 The most important thing is that the popups you create must be relevant to the web, and to your target audience.
Introducing Live Chat software online
Live chat software is an indispensable element for websites operating with business purposes, which provide diverse products/services for many different types of customers. And Live chat software is a special and useful tool, helping businesses connect directly with customers, and advise or clarify information about the services they are providing.
Currently, most business websites in different fields have Live chat software installed. You can see Live chat frames in websites about fields such as Education, Tourism, e-commerce businesses.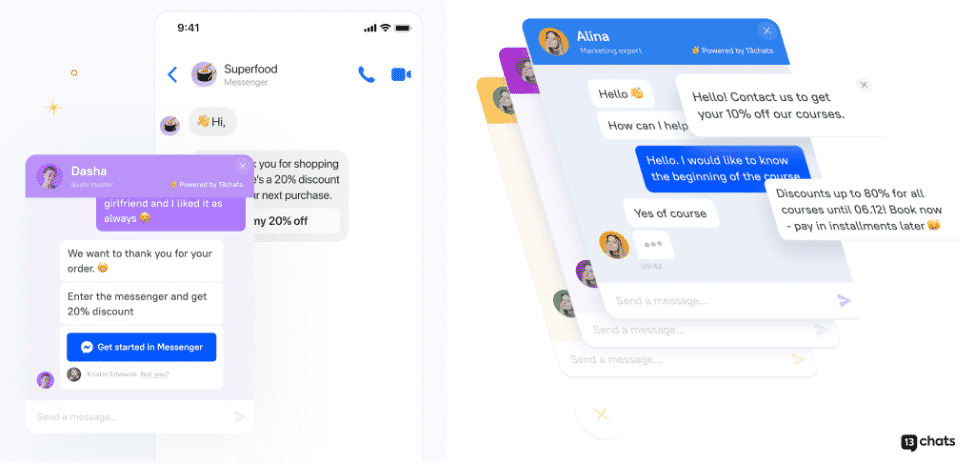 Live chat software will usually appear automatically in the bottom right corner of the screen, when customers have just accessed the website. To use, customers enter personal information and send their questions, the company's chat staff or the website you are visiting will answer immediately. Or, sometimes you will also see these chat frames pop-up themselves with information and chat messages, this is considered a brand marketing method in many businesses.
This form of communication is both convenient and fast, helping customers get the information they want quickly and easily, and businesses also interact with customers better. That's why small and medium businesses should equip themselves with a suitable live chat software.
Currently, there are many automation tools on the market to serve the diverse needs of businesses and business people to optimize the best experience for customers. Take a look at free chatbot services and find out more amazing features to upgrade your business to a higher level.