It is one thing to set yourself up with an all-singing, all-dancing DJ controller with a library of dozens of effects. However, it is something else entirely to learn how they all work, and how to use them appropriately in your sets.
One of the most important lessons DJs learn at some point during their careers is that more often than not, less is more; the more solid your set becomes, the less reliant you become on effects.
Still, it's not to say that the strategic incorporation of effects at some points during your set can't make a real difference. They can – just as they can play a role in helping you come up with your signature sound.
But which of the endless effects available should you get to grips with first, as a DJ newcomer? If you've no idea whatsoever what any of those buzzwords mean, which effects are worth prioritising?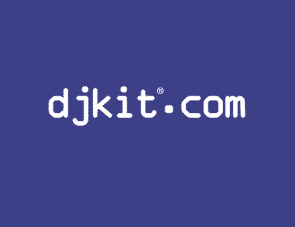 Reverb
Reverb is a hugely popular effect used by DJs and artists spanning all genres. This is the effect that more or less makes it sound as if you are playing in a spacious room, or even in a cavernous cave when pushed as far as possible, all depending on the DJ equipment that you have. Reverb can be taken from one extreme to the other, giving you total control over the 'virtual' size of the room you are playing in. It doesn't have a huge impact on your mix, but instead alters the way the sound is perceived.
Delay
As the name suggests, the delay effect is used to bring space and depth into a mix, in a way that can be as subtle or stand out as you like. Using your DJ controller, you will be able to adjust the length of the delay – longer delays adding more space to your mix. You'll also be able to adjust the feedback level of the delay, which determines how many times the delayed signal is repeated within a specific period of time. The higher the feedback setting, the more the delay begins to sound like an echo.
Echo
Speaking of which, this is the next effect you'll want to familiarise yourself with as a new DJ. Echo is similar to delay in many ways, but shouldn't be confused as the same thing. It can bring space and depth to your set, but it can also be useful for creating a sense of movement. Like with delay, the length of the echo influences how much space it adds to your mix. Subtle delay effects can be easy to incorporate into a set, whereas longer delays call for a little more care and attention.
Flanger
Flanger effects can be pretty tricky to incorporate into a DJ mix, but can be fantastic when you get it right. It's one of those effects that are hard to describe but instantly recognisable the moment you hear it. This is another effect that can be used to create a sense of movement, or to add space and depth to your mix. Your controller will enable you to adjust the depth and rate of the flanger effect, transitioning from a gentle 'whooshing' sound to something entirely more intense.