Gift giving is a great way to say show appreciation or to say "thanks" to someone. When giving to men, whether it be your friends, dad, brother or husband, a unique, thoughtful gift is one of the best that you can give.
A good idea is to have a few classic ideas mixed with a few unique ones to find the right gift for you. From custom wholesale socks to portable campfires, there are great gift options for men of all ages and lifestyles.
Having trouble finding the right gift? The following holiday gift guide can help.
7 Best Gifts for Men That You Should Be Giving
1. Watches
Men love watches. Being on-time is one of the cornerstones of men, especially older generations that always want to make a good impression. Whether you purchase a traditional timepiece, a Fossil watch or a smartwatch, your gift receiver will definitely appreciate it.
And if you want to go a step further, a pocket watch is a great gift.
Pocket watches are perfect for older men or the man that likes to dress up for a night on the time. Fancy, unique and a relic of the past, these watches are a great option for men that love a little something different and still want to be hip and stylish.
2. Portable Campfire
Does the man in your life like the outdoors and camping? If so, they're going to love the next gift idea: a portable campfire. A portable campfire allows the man in your life to bring the fun to any campsite or outdoor activity that they wish.
It's a fun, functional gift that is best given during camping season.
You can also find portable campfires that are large enough for multiple people. Solo options are great for the lone camper that wants to go out spend a night under the stars alone.
3. Wine or Beer Subscriptions
Wine or beer lovers have a lot of new options that they never had in the past. There are options to send wine or beer directly to someone's house, but you can also opt to purchase a wine or beer subscription.
You're sure to find a beer or wine subscription that will deliver in your location.
4. Men's Subscription Box
Are you unsure of what you should buy the man in your life and none of the gifts on this list really pique your interest? A great option is a subscription box that is designed for men that is sent out each month.
Subscription boxes offer a great gift options that includes a variety of items which can be:
Dress socks
Watch
Wallet
Tie, etc.
You don't need to enter into a long-term commitment with your subscription, but it's a nice idea when you really don't know what else to purchase.
5. Custom Socks
Growing up, one of the traditional gifts that the men in my family loved to receive are either boxers or socks. These may not bring the same sense of awe that a high-tech gadget brings, but they certainly are some of the most appreciated gift ideas.
But unlike in the past where plain white or black socks were the norm, now there are custom sock options.
With custom socks, your gift can be truly unique with awesome designs or logos to make the traditional sock fun and exciting again. We're even seeing large companies, like Microsoft, offer gift bags with these socks included.
6. DNA or Ethnicity Test
Going through old photos and learning history are a favorite pastime for a lot of people. There are also men that love to promote their heritage. There's a sense of pride to say that your ancestors come from Russia, Italy, France, UK – any country.
A great gift for men that falls into this category is an ancestry or ethnicity test.
These tests enable you to test your heritage and learn more about where your family came from.
7. Weighted Blankets
A good night's sleep is something that a lot of people are trying to achieve. Screen usage, especially blue light, has been shown to make it difficult to fall asleep and disturbs your natural sleep patterns.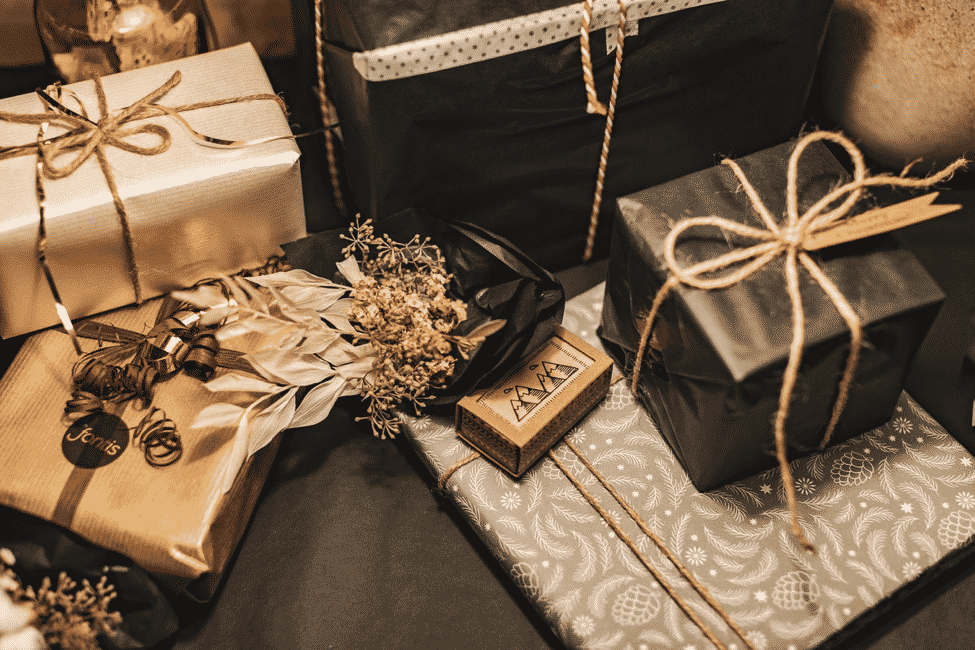 One way to get a better night of sleep without the help of sleep aids is to use a weighted blanket.
And a lot of people are buying these blankets up. The weight of the blanket helps people that suffer from a restless night of sleep actually fall asleep.
Holiday gift giving is the perfect time to get your friends and family a gift. If you're at a loss of what to purchase for the man in your life for any holiday, the gifts above are a great starting point.
What gift did you end up buying?