Type in YouTube video downloader on Google and you'll probably get hundreds of results. FoneGeek Video Downloader separates itself from the pack by being more than just a simple tool. It lets you download up to 4K resolution and manages to make it easy to get the videos you want.
What is FoneGeek Video Downloader?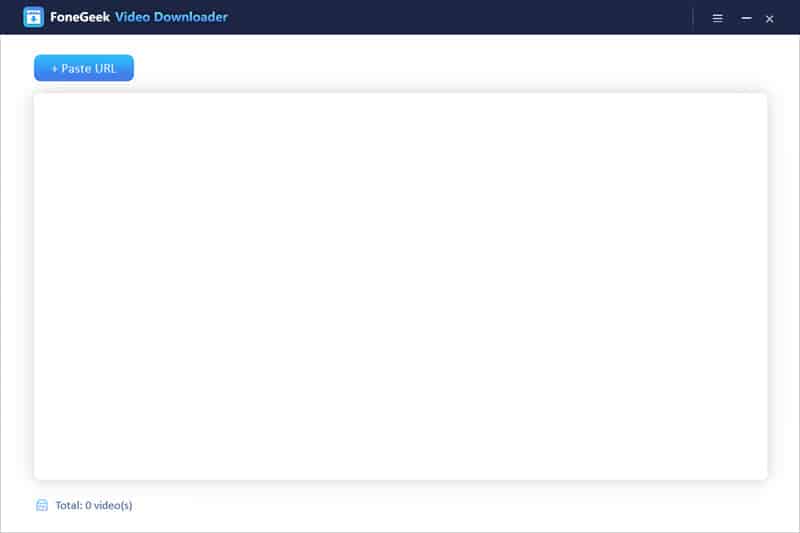 FoneGeek Video Downloader is a robust video download tool that lets you download videos from a thousand-plus sites.
We all know the merits of downloading videos. With FoneGeek, you'll be able to do away with an internet connection and enjoy your favorite videos on the go. It's best for when you're offline and looking to kill some time by entertaining yourself with funny, engaging or useful content.
FoneGeek is more than your basic online video download tool, though. It has features you won't expect but will come to love. It has quality of life additions, which means it will be your favorite go-to YouTube video downloader for a long, long time.
FoneGeek Video Downloader Features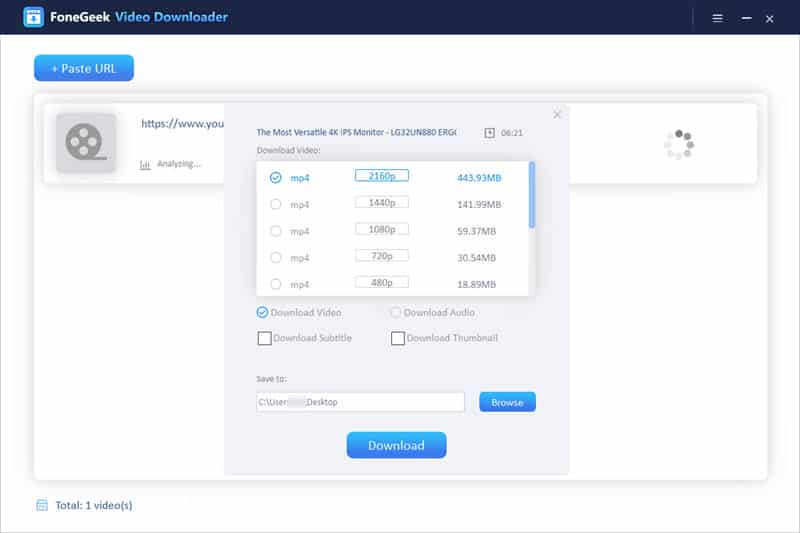 HD and 4K Format Support
More video download options is definitely better, and FoneGeek caters to this demand. Not a lot of offline video tools allow you to download 4K videos, let alone convert them into your preferred file format.
In some instances you'll be able to download 8K videos as long as the platform has it. FoneGeek is a forward-thinking downloader that's worthy of your attention.
Download to Audio or Music
Video downloaders are useful on their own, but when you add the ability to download audio tracks and music it becomes a powerhouse.
FoneGeek allows you to get audiobooks, songs, music and even sound effects on popular platforms such as SoundCloud, Facebook and TikTok, among others. More than that, you can rip just the audio from a video and convert it to playable MP3.
Batch and Playlist Download Options
Don't have time to sit in front of a computer downloading videos all day? No worries. FoneGeek has a batch download option- just select the ones you want, queue it up and leave the tool to download everything for you.
The same goes with playlists- you can have FoneGeek focus on a channel or a playlist, then set your preferred video format and resolution. Afterwards, enjoy the playlist as an offline content.
Wide Range of Formats
FoneGeek gives you the freedom to download any video to any format, from AVI to MP4, WEBM and others. Just choose the dropdown and pick the size and quality, then wait as the tool works on its own.
Thousands of Video Sharing Sites
With FoneGeek video downloader you won't have to have a separate video download tool for YouTube, one for Twitch, Facebook and one for TikTok. A single useful video downloader tool covers thousands of sites, including Twitter, Instagram, Vimeo and even SoundCloud.
How to Download Video in 3 Simple Steps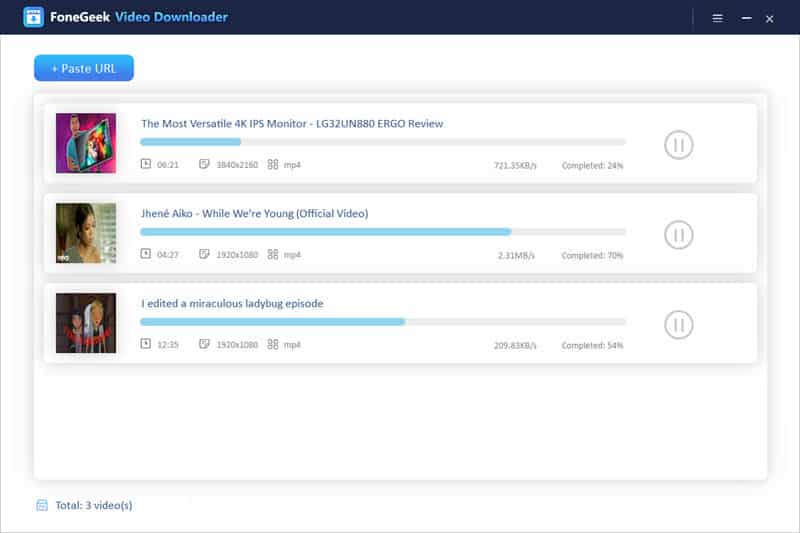 Downloading a video using FoneGeek is easy.
The first thing is to find the URL of the video you wish to download. On YouTube and similar platforms, you can just right click or long tap to get the URL. This can also be found on the address section of your web browser.
On FoneGeek, paste the URL and the tool will recognize the content. Then, pick the resolution, quality and format for the video you want, e.g., HD 1080p and in MP4 format. Let FoneGeek compute and proceed to the next step.
Finally, you'll see an option to download the video in your preferred size and format. Choose the destination folder and wait for the download to finish.
FoneGeek is 10x faster than any leading YouTube video downloader, so give it a try today!