The United Kingdom is a dominant country in offshore wind energy and has a lot of wind turbines installed. In fact, the country has 35% of all the offshore wind power in the world. Moreover, the UK government has proposed the construction of 40GW of new offshore wind power and insulation equipment by 2030 and net-zero emissions by 2050.
Energy storage solution plays the most important role in this plan to help wind farm operators to control production and reduce carbon emissions. It will ensure the UK maintains its position as one of the largest producers of offshore wind power in the world and ensures that its electricity grid continues to be powered by clean, renewable energy sources.
What Makes the UK a Wind Miracle?
The UK is leading the way in renewable energy, specifically with wind power. They have achieved a wind power miracle that can be replicated around the world.
The UK has some of the best offshore wind resources in Europe, and the country is also one of the most progressive in terms of its use. The good geographical location also makes it possible for the UK to tap into more wind energy than most European countries.
While the UK is not a particularly large country, it's surrounded by water on four sides – the North Sea, Irish Sea, Atlantic Ocean, and English Channel – which allows it to capture strong wind throughout its territory. In fact, the wind speed in the UK is also higher than that of other European countries. So, it benefits from strong winds that whip around the island to generate more electricity.
In addition, the cost of offshore wind storage has dropped significantly in recent years due to technological advances and government efforts that have made turbines more efficient and less expensive to build and operate.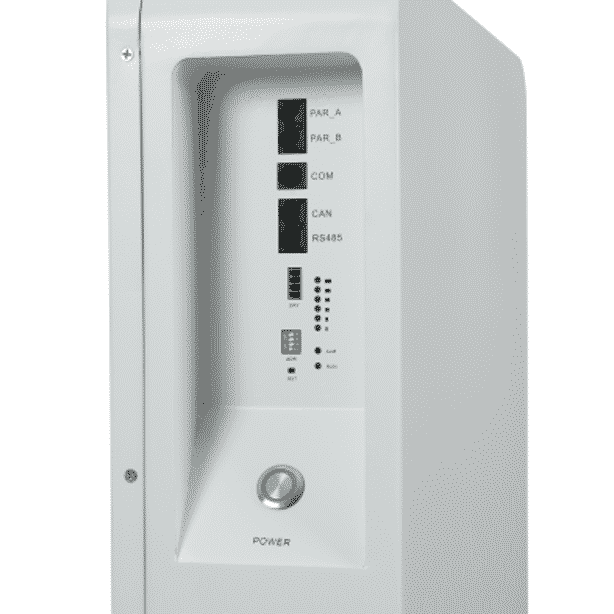 Why an Energy Storage Solution Is Needed
In the 21st century, energy storage solution has gained great importance. It is considered to be the future of energy. The more solar, wind, and other forms of renewable energy we use, the more our world will benefit from it. Let's take a look at some of the major benefits of energy storage solutions:
Environmentally Friendly and Low Pollution
The energy solutions we have now rely on fossil fuels and other non-renewable resources that are harmful to the environment. So, the energy storage solution is needed to reduce the amount of pollution on our planet. It is environmentally friendly and uses wind or solar energy storage batteries to minimize the effect on the environment.
Prevent Power Outages during Extreme Weather
During extreme weather like storms, the grid is overused, and power lines are damaged, causing power outages that bring our society to a halt.
Energy storage solutions can be used to provide backup electricity for essential services like hospitals, police stations, and fire stations. It can also be used in everyday life to provide backup power for refrigeration, water pumps, and other important functions. When these services have backup power, the storm damage does not cause them to go offline.
Reduces Stress on the Grid and Minimizes Electricity Costs
Because of increasing demands on the grid, energy storage is becoming more and more necessary. It reduces stress on the grid and allows utilities to distribute electricity more efficiently.
Energy storage solutions store excess energy from wind and solar farms so that they can be used during times of peak demand, which helps prevent brownouts and blackouts. Also, you can reduce costs on electricity bills by relying less on expensive fossil fuels like coal.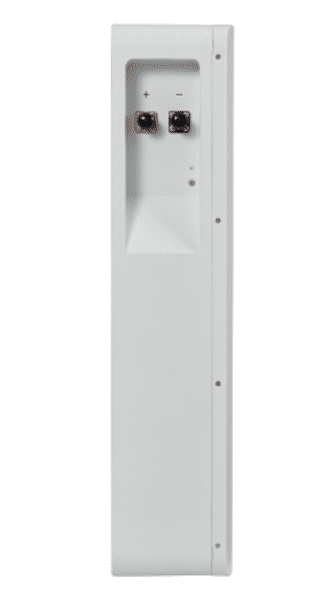 Advantages of nRuiT's Powerporter 9kWh
The Powerporter 9kWh, manufactured by nRuiT, offers a clean, convenient way to store and manage your energy. It is an advanced clean energy solution that allows you to store up to 9kWh of energy. It can handle almost all demanding appliances in your home or office.
The Powerporter has an IP31 rating, which means it's protected against solid objects up to 2.5mm in diameter. It is built with the highest-quality materials, including lithium-ion batteries, to provide reliable energy storage. This product measures 830mm by 460mm by 200mm and weighs only 75kg, so it won't take up much space in your home or office and is designed to be mounted on the wall or floor.
Conclusion
nRuiT is one of the leading providers of energy storage solutions, with a comprehensive selection of products for all residential, commercial, and industrial needs. For several years, nRuiT has been at the forefront of energy storage technology, developing products that can stand up to demanding conditions and have proven their reliability time and again.