Struggle, failure, and rejection are almost a rite of passage for most actors aiming to make it big in Hollywood.
But the adversity and pain that up-and-coming actor Johnny La has faced in not only pursuing his dream career, but being accepted into American society, could be made into a hit Hollywood movie.
Early Life And Struggles of Being Asian-American In The United States
Born on Christmas Day in California into a completely different culture for his parents, bullying at school, relentless racism, and violent encounters…all dramatic ingredients in the early scenes of Johnny's story.
And as a young, skinny Asian-American kid facing discrimination and a lack of opportunities at every turn, a happy ending seemed unlikely. Still, Johnny was determined to make things happen and set his sights on success and fame on the big screen despite all the real-life drama he was facing.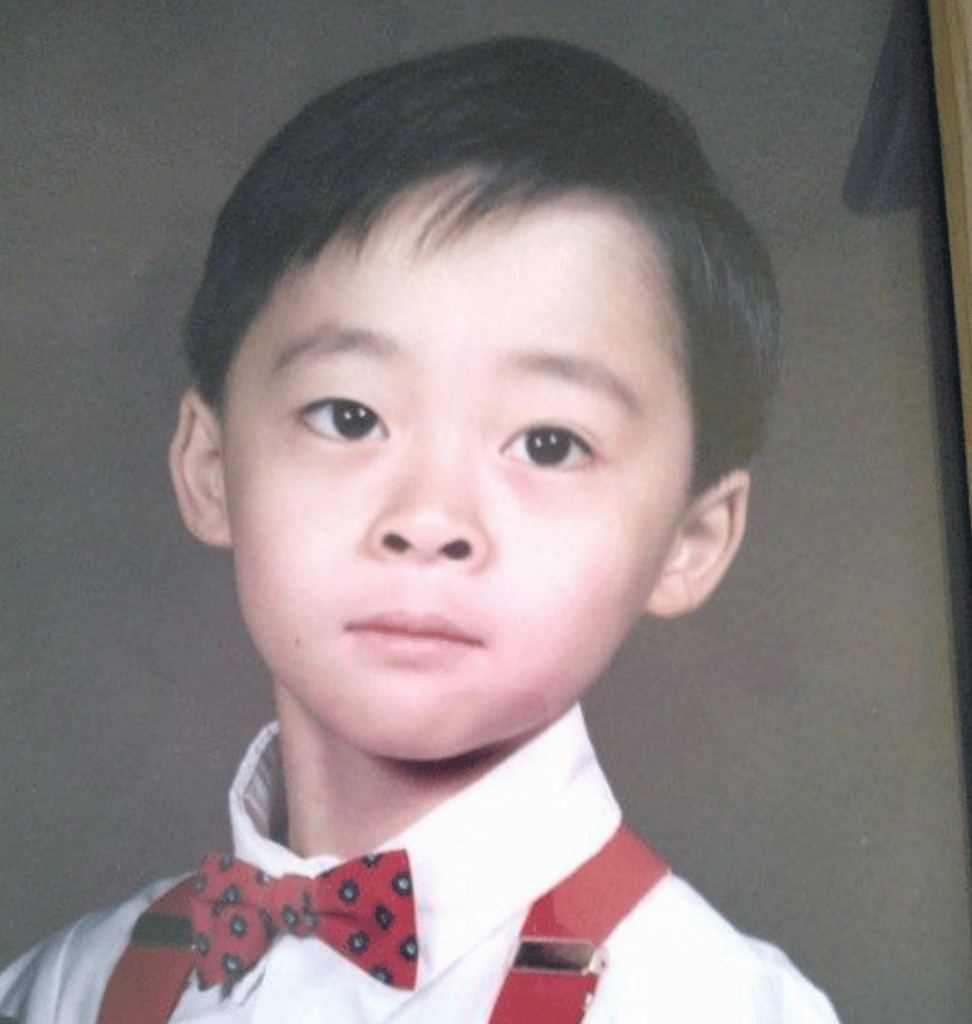 "I faced a fair amount of racism growing up," said Johnny. "Classmates, or random strangers in the street, would often make racial remarks about me being Chinese.
"People would also mock me, as if I knew Kung-Fu, by doing Bruce Lee gestures and sounds. That may sound harmless, but there were also violent encounters with racist people on the streets. During that time Asian Americans were not portrayed as heroes in television and film. Most were seen as nerds or losers who don't get the girl. Society at the time did not find the appeal in Asians."
Johnny's parents Nam La and My Lam moved to the United States in 1979, settling in San Jose, California, and worked very hard to buy a house and build a new life in America.
They often told stories of how they worked together at Mcdonald's, flipping burgers and making fries, before being able to land QA testing jobs at tech companies.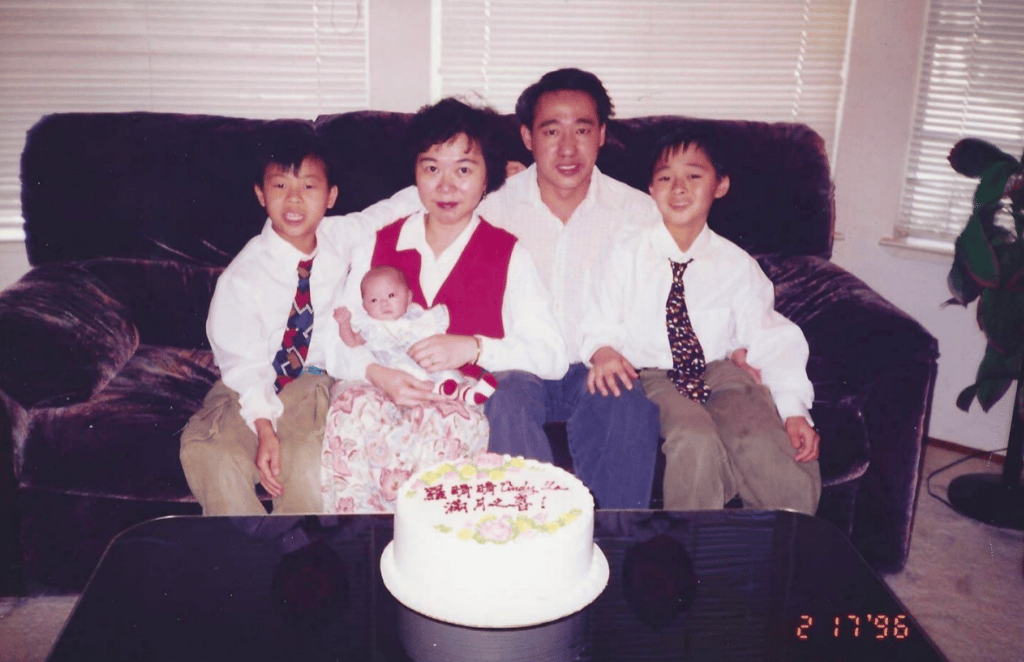 Born in 1984, and becoming the older brother to Cindy and Steven, Johnny struggled to learn American culture due to his parents having little knowledge of it while he was growing up.
A Dream Made In College
It was an unexpected experience in college that led Johnny on the path toward an acting career.
"I took a drama class and fell in love," he explained. "The turning point was during a powerful performance of a scene where I was breaking up with a girlfriend.
"The scene ended and I witnessed several audience members crying. I couldn't believe it – and instantly knew at that moment that I wanted to work as an actor."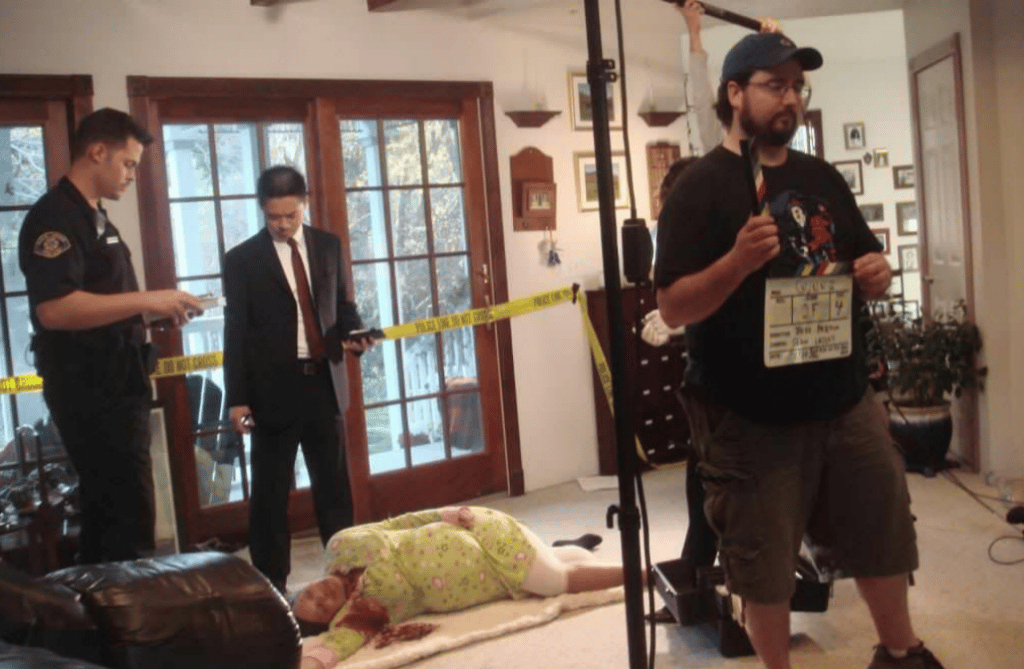 Due to the lack of Asian-American roles during the early 2000s, Johnny invested $30,000 of his own money to buy cameras and equipment. He hired film-making students to produce his own cop drama series called Gunn and opened up many roles for fellow Asian American actors.
The series aired in 2008 and three episodes were produced. That same year, Johnny graduated from San Jose State University in 2008 with a Bachelor of Science degree in Business Administration (Management).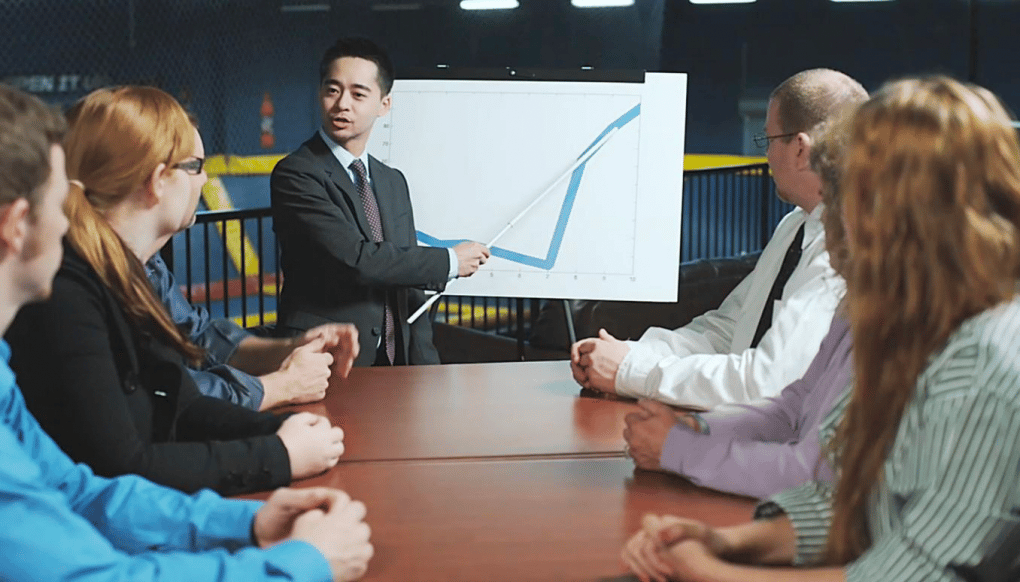 In 2010 Johnny landed the lead role for a Sky High Sports commercial, which was aired throughout California, catapulting his face to an audience in the tens of millions.
The Racial Attack That Sparked Action
In early 2014, Johnny and his family were visiting a Florida beach, while on vacation attending Disneyworld. A random man at the beach began shouting racial slurs and threats at Johnny and his family because he heard them speaking in Chinese.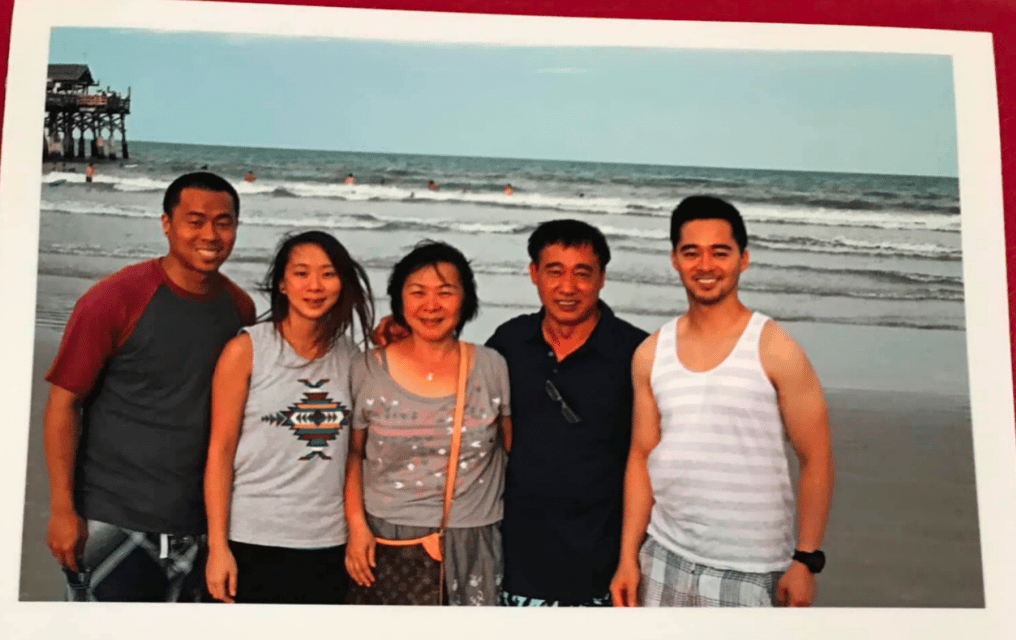 He began mocking their Chinese language, demanding to know where they were from. Johnny responded and confronted the man, who was surprised when he learned that the family spoke English – and in an American accent.
Luckily, bystanders saw what was happening and intervened to protect Johnny and his family from the aggressive man.
Aged 29 and once again facing the needless racism that he thought was left behind in his younger years, this incident fuelled Johnny's passion to stand up against Asian American racism. He is now also a public speaker, often invited to events to spread awareness of racism that still occurs in the United States.
Packing Up To Properly Pursue An Acting Career
In late 2014, Johnny finally decided to drop his traditional life and moved to Los Angeles to further pursue his acting dreams.
When he arrived, Johnny immediately began working in the film industry by landing stand-in roles. His most notable stand-in work was on American Crime Story, in which he worked with actor Kenneth Choi for the entire season.
After making connections in Hollywood with the cast and crew on American Crime Story, Johnny signed with Tangerine Talent and ADS Management in 2015, kicking his career off in commercials and print ads for big-name brands such as AT&T, Intel, and Shock Top Beer.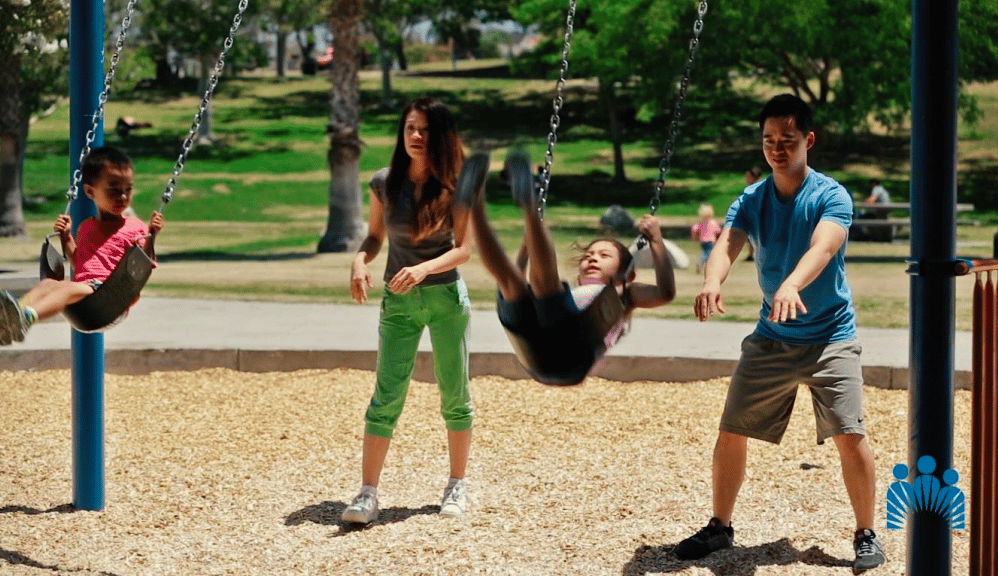 Johnny also landed a Kaiser Permanente commercial that went viral on Facebook, with over 1.6 million views to date. Roles in TV shows, such as General Hospital, Young & Hungry, and Murder Book, all followed and Johnny also appeared in Lost & Found, which was nominated for best short film in 2018.
The Next Scene: Entrepreneurship
Knowing that most actors vying for work in Hollywood can't afford professional photography shoots, Johnny started his photography business in 2017, shooting headshots for actors in the industry at affordable prices.
Last year, Johnny also successfully launched a digital marketing agency supporting businesses – and acquired a real estate license.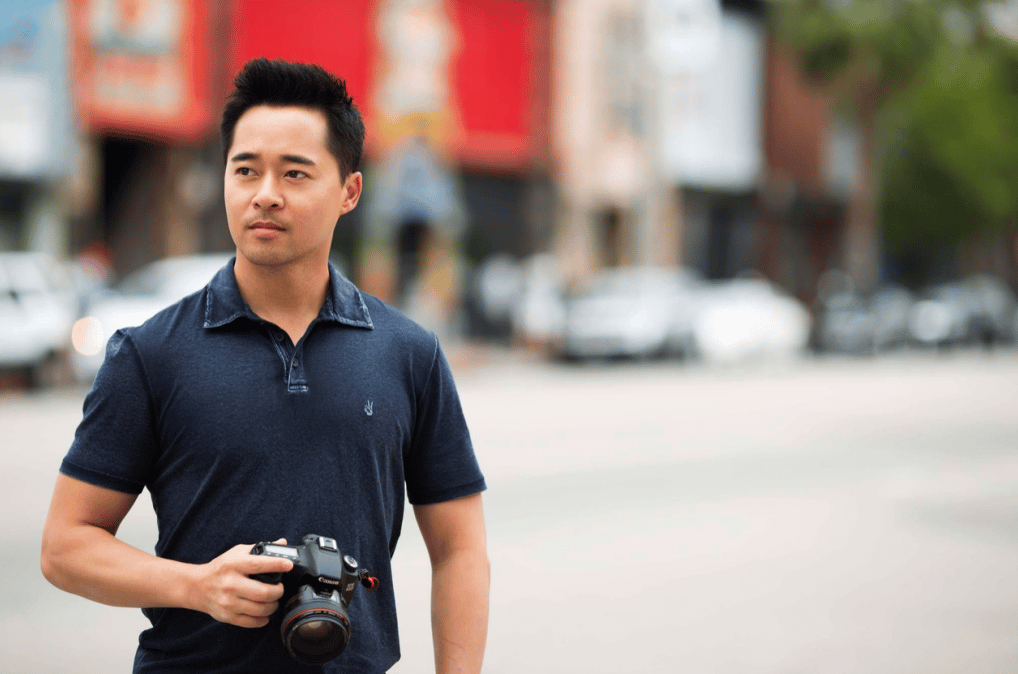 Photographer, digital marketing expert, and now stepping into the real estate world. Johnny does all this while auditioning and landing roles in commercials, network television, and Hollywood films. Johnny is thrilled that Hollywood has been opening up more roles for Asian Americans, and casting many in lead roles. He is excited to be part of the Asian American movement in Hollywood – and a long-awaited cultural shift.
Johnny will be appearing in an upcoming film titled 'Once in a Blue Moon', starring Valeria Sweet and Phillip Andre Botello, due for release in early 2023.
Starring in film & television, living in Los Angeles, and running several successful businesses seemed unthinkable for the Asian American youngster who was just trying to fit in.
"I suppose we just don't know what life has scripted for us," said Johnny.
* You can learn more about Johnny La on his website: www.johnnyla.com, his Instagram page @thejohnnyla, and his YouTube channel: @the.johnnyla