Building an energy-efficient home has become extremely important in today's technologically advanced world, where environmental concerns and energy costs are rising. Energy efficiency not only helps to protect the environment, but it also allows homeowners to save money on utility bills.
Every small step towards a greener lifestyle counts, and integrating smart home devices is one effective way to do so. With their advanced technologies and seamless connectivity, these devices pave the way for a more environmentally friendly home.
The Popularity of Smart Home Devices
In recent years, smart homedevices have grown in popularity, transforming traditional homes into futuristic living spaces. These devices offer many advantages to homeowners, making them an essential part of modern living.
But that is not all; smart homedevices also provide various benefits that cater to the needs and preferences of tech-savvy individuals, ranging from increased convenience and security to optimized energy consumption.
Top Smart Home Devices for Energy Efficiency
Here is a brief overview of the top smart home devices for energy efficiency in use today.
1. Smart Thermostats
When it comes to energy-efficient heating and cooling, a smart thermostat is a game changer. These devices recognize your habits and adjust the temperature accordingly, ensuring maximum comfort while minimizing energy waste. You can save energy and reduce your carbon footprint by remotely controlling your home's temperature.
2. Smart Lighting
You can easily control the lighting in your home with smart lighting systems, allowing for more energy-efficient use. You can set schedules, adjust brightness levels, and even use motion sensors to ensure lights are only turned on when needed. Smart lighting not only saves energy but also creates a cozy atmosphere based on your preferences.
3. Smart Control for Curtain and Music
Smart devices for controlling curtains and music help to save energy by allowing you to manage natural light and audio consumption. You can remotely adjust your curtains to maximize sunlight utilization and reduce the need for artificial lighting. Not to forget, automated music systems also allow you to listen to your favorite music while conserving energy.
4. Smart Appliances
Smart appliances, such as refrigerators, washing machines, and dishwashers, can significantly improve energy efficiency in your home. These appliances are designed to save energy by running at lower power levels during off-peak hours or when not in use. Smart features such as delayed start and energy usage monitoring can help you save both energy and money.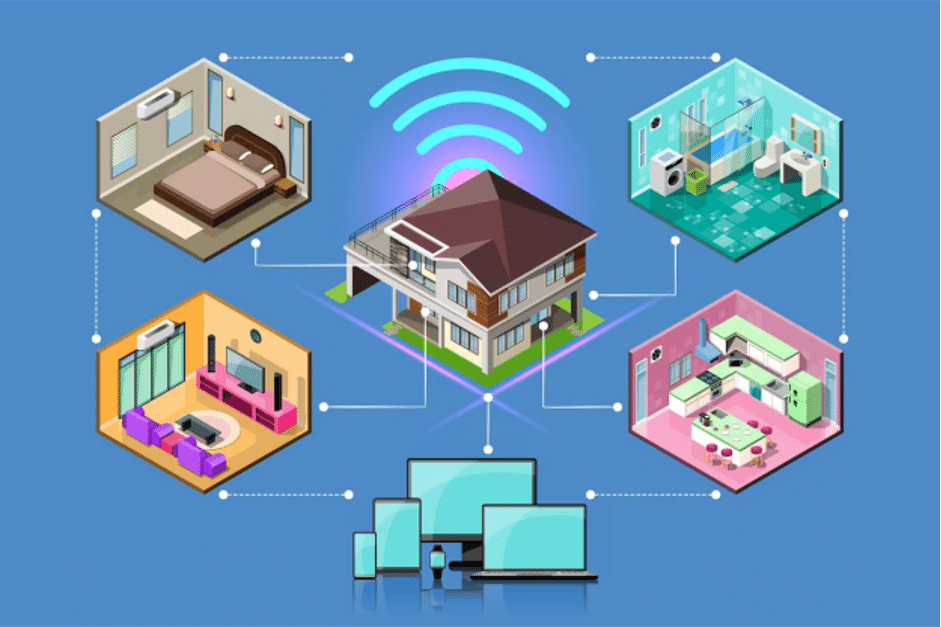 The Granite 4.3″ Home Automation System from HDL
To achieve complete control over your smart homedevices and maximize energy efficiency, Granite 4.3″ Home Automation System from HDL is an excellent choice. This innovative system combines the power of multiple control functions, allowing you to manage lighting, curtains, scenes, air conditioning, floor heating, and music, all from a centralized hub.
. Multiple Control
You can easily control various smart devices throughout your home using the Granite 4.3″ system. This comprehensive smart home solution gives you easy access to every aspect of your smart home, from adjusting lighting levels to managing temperature settings.
. Highly Automatic
The Granite 4.3″ system's automation capabilities ensure your home runs smoothly and efficiently. The system optimizes energy consumption based on your preferences and daily routines using intelligent algorithms and preset configurations, reducing waste and lowering energy bills.
. 43-inch LCD Screen with Full-Screen Touch Control
The system's user-friendly interface includes a 4.3-inch LCD screen, which provides a clear and intuitive platform for controlling your smart home. The full-screen touch control simplifies navigation and improves the overall user experience.
. Flexible Installation
Its installation flexibility ensures the Granite 4.3″ system blends into your home without disrupting its aesthetics. It gives you complete control over your smart home devices while still maintaining the visual appeal and cohesion of your living space, as it can be installed horizontally or in landscape style.
You can achieve a harmonious balance between functionality and design with the Granite 4.3″ Home Automation System from HDL. It allows you to enjoy the convenience and energy efficiency of smart homedevices without sacrificing the desired style and ambiance.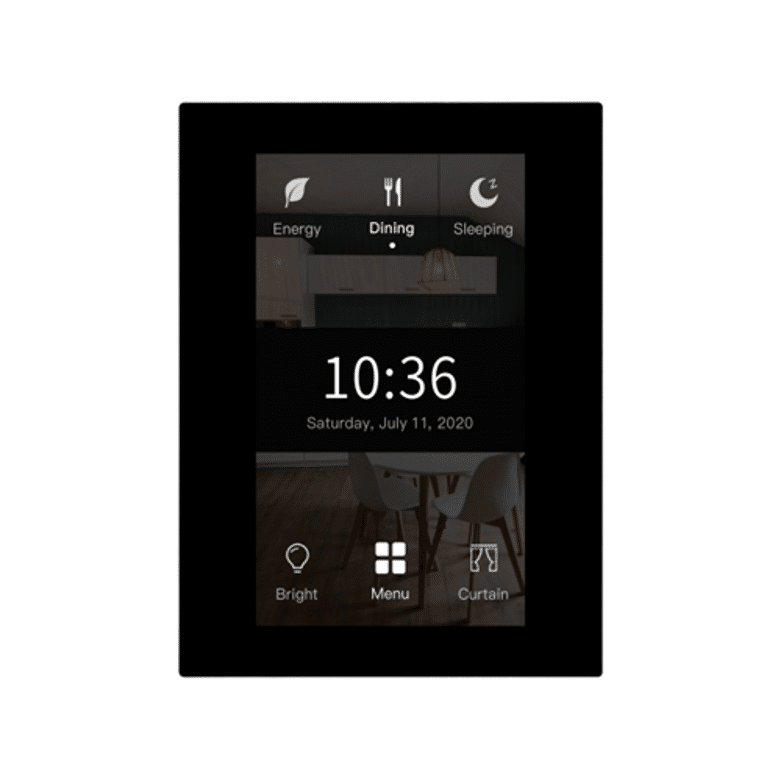 Conclusion
Smart homedevices have grown in popularity due to their convenience, security enhancements, as well as renewable energy features. Homeowners can create a more sustainable and cost-effective living environment by integrating smart thermostats, lighting systems, and appliances.
The Granite 4.3″ Home Automation System from HDL also has flexible installation options, allowing for seamless integration into any home. With the Granite 4.3″ system, you can experience the future of smart living and enjoy the benefits of a genuinely energy-efficient and stylish home.