If you're looking for a podcast that delivers a fresh perspective on culture, video games, and current events, look no further than The Savage Actual Podcast. Hosted by Patrick Moltrup and Jason Lilley, this show offers a unique blend of insightful commentary, humor, and a willingness to tackle topics head-on. Here are just a few reasons why you should add The Savage Actual Podcast to your regular rotation.
Dynamic Hosts
One of the biggest strengths of The Savage Actual Podcast is the dynamic duo of hosts. Moltrup and Lilley are both seasoned military veterans who are excellent communicators they bring their own unique perspectives to the table. Moltrup is a former Marine and Navy SWCC with deployments all over the globe. Mr. Moltrup has worked as combat advisor, special operations medic and intelligence rep in every major combatant command. His refreshing attitude and knowledge on global issues is lacking in most of today's news outlets. Jason Lilley is a former Marine raider and sniper, as well as a recipient of the silver star, Americas third highest award for valor. His platoon was featured in the series on HBO called Generation Kill featuring a Marine Recon platoon in the Iraqi invasion, Lilley brings a humorous and irreverent edge to the show. The chemistry between Moltrup and Lilley is palpable, and their banter and playful jabs at each other keep the show lively and entertaining. But what really sets them apart is their ability to engage in meaningful and insightful conversations, even when the topics are controversial or challenging.
A Variety of Guests
Another strength of The Savage Actual Podcast is its diverse range of guests. Moltrup and Lilley have interviewed everyone from UFC fighters, politicians, military special operators and authors. But what's impressive is the variety of perspectives that these guests bring to the table. Listeners will hear from people with vastly different backgrounds and life experiences, all of whom have something valuable to contribute. This diversity of viewpoints helps to create a more well-rounded and informative listening experience, and it's a testament to Moltrup and Lilley's commitment to presenting a range of voices and ideas.
Humor and Wit
Of course, it's not all serious talk on The Savage Actual Podcast. Moltrup and Lilley's humor and wit are on full display throughout the show. Whether they're riffing on the latest beer, current events or making fun of each other, their banter and playful humor help to keep the show engaging and entertaining.
But even when they're cracking jokes, Moltrup and Lilley never lose sight of the issues at hand. Their humor serves as a kind of gateway to more substantive discussions, and it helps to keep the show accessible and entertaining for a wide range of listeners.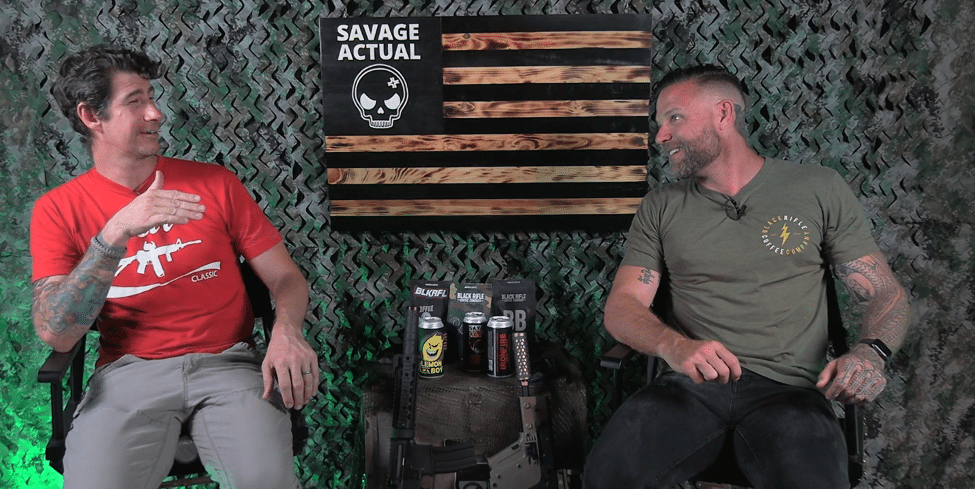 Open and Honest Dialogue
One of the most refreshing aspects of The Savage Actual Podcast is the open and honest dialogue that takes place between Moltrup, Lilley, and their guests. Rather than simply preaching to the choir or pandering to a particular audience, they're willing to engage in conversations that may challenge their own views.
This commitment to honest dialogue makes the show a valuable resource for anyone looking to expand their horizons and gain new perspectives. And it's a testament to Moltrup and Lilley's dedication to fostering meaningful conversations that move beyond sound bites and slogans.
Engaging Format
Finally, it's worth noting that The Savage Actual Podcast is simply a pleasure to listen to. Moltrup and Lilley have a knack for crafting an engaging and dynamic format that keeps listeners hooked from start to finish. Whether it's their sharp-witted banter, insightful analysis, or thought-provoking conversations with guests, there's always something interesting and engaging happening on the show. And the result is a podcast that's not only informative and thought-provoking, but also genuinely enjoyable to listen to.
In conclusion, The Savage Actual Podcast is an excellent choice for anyone looking for a podcast that delivers both substance and entertainment. With its engaging format, thought-provoking analysis, open and honest dialogue, diverse range of guests, and humorous edge, it's a show that's sure to keep you coming back for more. So, if you haven't already, give The Savage Actual Podcast a listen and see why it's quickly become one of the most popular and respected shows in the podcasting world.