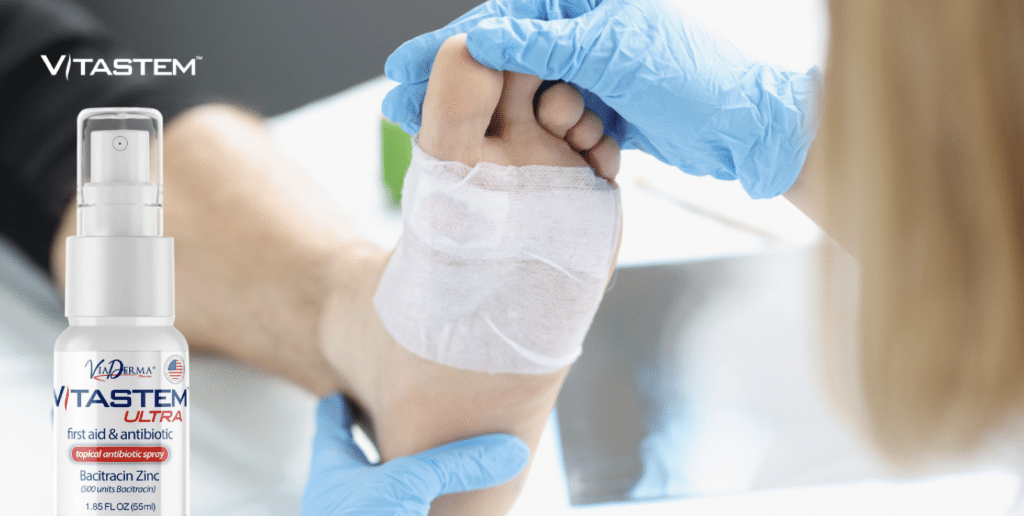 Diabetes is a widespread condition that affects a large population globally. Individuals with diabetes often encounter numerous challenges in managing their health, leading to various risks and complications such as diabetic foot ulcers. These complications can have severe consequences and even pose a threat to life.
According to the Centers for Disease Control and Prevention (CDC), approximately 13% of adults in the United States are living with diabetes, and an additional 2.8% of adults have undiagnosed diabetes. This equates to roughly 15% or 41.5 million adults who could significantly benefit from being informed about the statistics regarding diabetic amputations. It is crucial to be aware of these statistics as they highlight the potential health risks and complications associated with diabetes, including the possibility of gangrene and amputation.
In the United States alone, there are around 73,000 non-traumatic lower-limb amputations are performed on individuals with diabetes each year. These amputations often originate from foot ulcers, with more than 80% of diabetic amputations having foot ulcers as the starting point. Approximately 15% of diabetes patients also develop foot ulcers, and out of these cases, about 6% require hospitalization due to complications arising from these ulcers. Diabetes stands as the leading cause of non-traumatic lower-limb amputations in the United States.
The impact of diabetes extends beyond amputations, as it also contributes to peripheral artery disease (PAD). In the United States, between 8 and 10 million people are affected by PAD. Among these patients, approximately 11% will experience critical limb ischemia (CLI), characterized by severe limb pain at rest, non-healing wounds, and gangrene. Disturbingly, 25% of individuals diagnosed with critical limb ischemia will undergo life-saving limb amputations within a year. The survival rate following a major lower extremity amputation is only around 40% within five years, indicating a high mortality rate.
Moreover, diabetic foot ulcers carry a significant burden, as roughly 75% of these ulcers are believed to be preventable. Raising awareness of PAD and diabetic amputations is crucial to reducing the occurrence of foot ulcers and subsequent amputations. However, awareness levels among both patients and healthcare professionals are not optimal. Primary care physicians may only possess a 50% awareness of a patient's history with PAD, while only approximately 26% of individuals aged 50 or older are aware of PAD's existence.
To address these ever-growing concerns and prevent serious health complications, innovative wound care treatments are continuously sought after in the healthcare field. One notable diabetic wound care solution gaining more visibility is Vitastem Ultra, a potent topical antibiotic spray renowned for its effectiveness in treating diabetic wounds, particularly ulcers. It contains a powerful combination of natural ingredients, with bacitracin zinc as the active antibacterial agent. Vitastem Ultra is highly capable of combating a wide range of bacteria, including those resistant to antibiotics. It stands out by showcasing impressive results, with 96% of patients witnessing improvement within two weeks, surpassing even the most prominent prescription competitors that achieve improvements in only 50% of patients after 20 weeks.
Notably, Vitastem Ultra possesses unique attributes that set it apart from other treatments. It not only reduces the risk of infections in diabetic foot ulcers but also aids in wound healing by infusing damaged skin cells with essential vitamins, including vitamin D3 and vitamin C (ascorbic acid). This feature allows the skin to repair and rejuvenate at an accelerated pace.
An additional advantage of Vitastem Ultra lies in its ability to reduce hospital-acquired infections (HAIs), which are a significant concern in healthcare facilities. By utilizing this topical antibiotic as a diabetic wound treatment, hospitals can contribute to minimizing the transmission of infections among patients, staff, and visitors.
Furthermore, Vitastem Ultra is safe for individuals of all age groups, including those with diabetes. It is free from harmful chemicals and synthetic ingredients, ensuring it does not cause skin irritation or harm. This is particularly important as individuals with diabetes often have delicate and vulnerable skin.
The application of Vitastem Ultra's topical antibiotic is hassle-free, thanks to its convenient spray bottle packaging. Patients can effortlessly apply it to the affected area as frequently as necessary, without experiencing any discomfort. This makes it an excellent choice for individuals seeking an effective at-home treatment for their diabetic wounds.
Utilizing Vitastem Ultra as a diabetic wound treatment carries the potential to reduce the likelihood of amputations. As diabetic foot ulcers pose a severe risk for amputations, this topical antibiotic plays a crucial role in promoting healing and reducing the risk of infections, ultimately lowering the need for amputations.
In conclusion, the Vitastem Ultra topical antibiotic spray presents a novel and innovative wound care solution that effectively addresses the complications associated with diabetes. Its outstanding efficacy in treating diabetic wounds, reducing infection risks, and reducing the spread of HAIs makes it ten times more effective than alternative treatments. With its safety across all age groups and ease of use, Vitastem Ultra proves to be an exceptional at-home treatment option. Individuals with diabetes should consider incorporating Vitastem Ultra into their standard care routine to treat and prevent the spread of infection caused by diabetic foot ulcers, significantly reducing the risk of amputation.
If you or a loved one is currently grappling with a diabetic wound and seeking a more effective treatment, consult your physician about the potential benefits of Vitastem Ultra. By embracing this innovative diabetic ulcer treatment, you can experience the transformative effects it offers on your journey towards healing.