The living room is the place where all the family members spend time in the evenings and weekends. Do you like gathering friends and relatives at your apartment and having a great time together? Then, check design examples that will help you to create a warm and cozy atmosphere in your living room.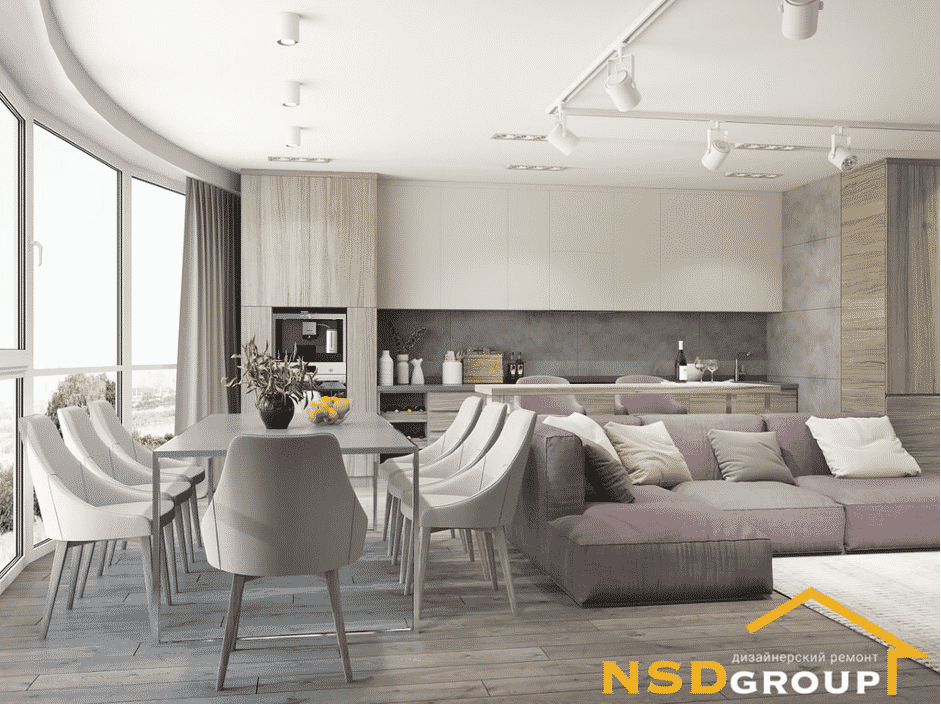 «Designer: NSDGroup»
A spacious living room will look even larger if you choose the furniture of white or other light colors. One of the most popular living room designs supposes that the area is divided into several zones: a dining zone and a lounge zone. First, guests may dine at the table, then, relax on a comfortable sofa and watch TV or just discuss the news. The combination of white and lilac colors helps to create an amazing feeling of coziness in the room.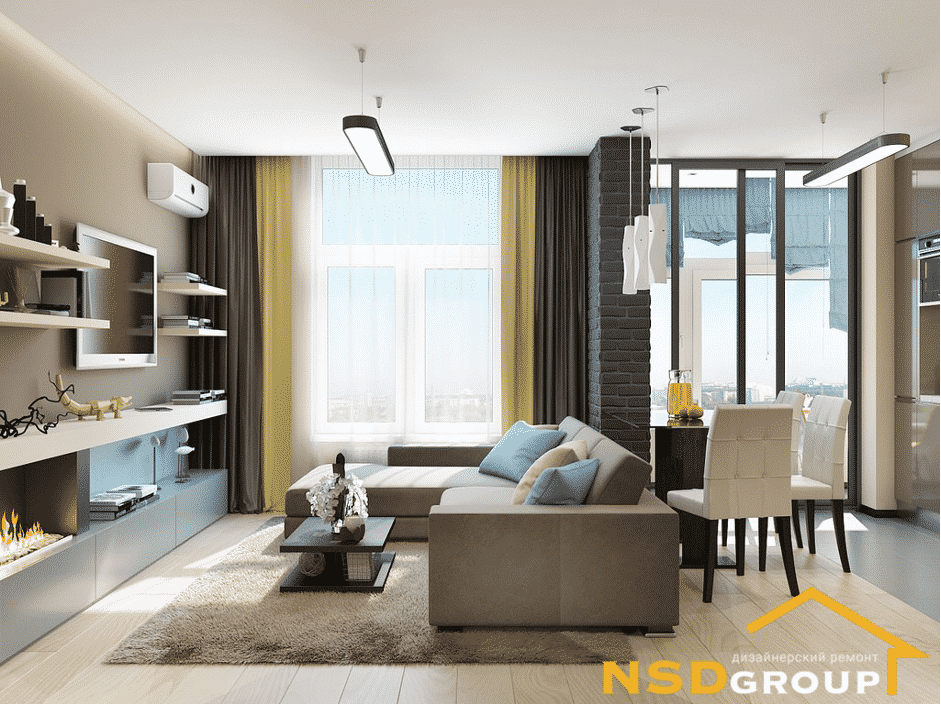 You will definitely feel comfortable watching your favorite movie on the beige sofa with decorative cushions. Light blue, different shades of brown, and white colors create a feeling of safety and maximum comfort. Your guests will appreciate a stylish design of the living room where they can have a glass of juice at the table and then talk comfortably sitting on the sofa. A fluffy carpet is one of the elements of the modern living room designs that adds a special charm.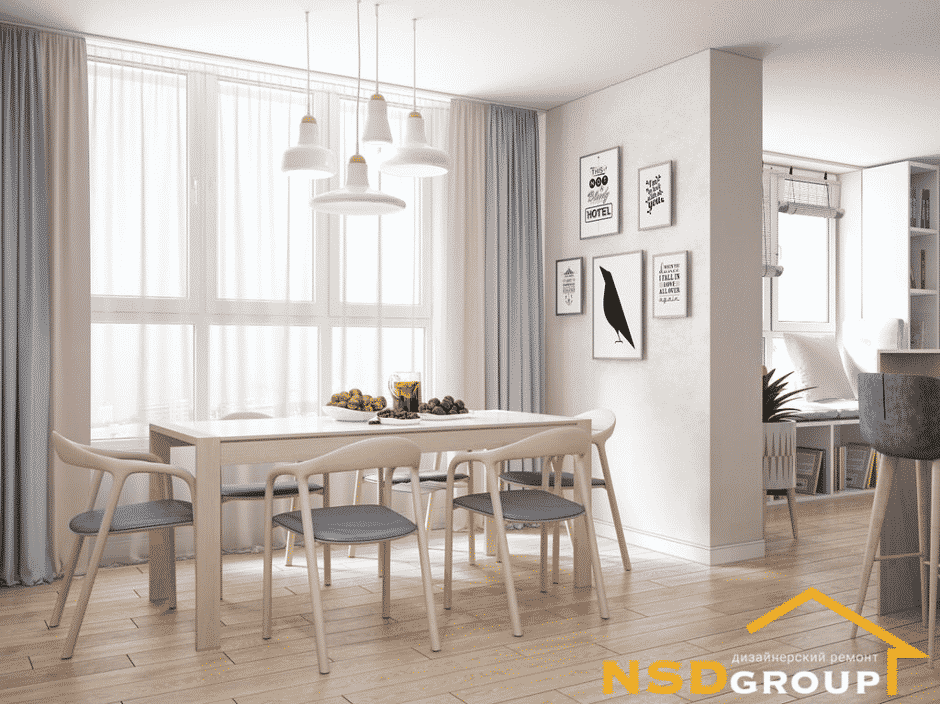 Most homeowners give preference to the Scandinavian style. A living room designed in this modern style contains white and blue colors that help to relax. There are essential furniture pieces only and free space for maximum comfort. The walls are decorated with pictures that fit the overall design of the living room.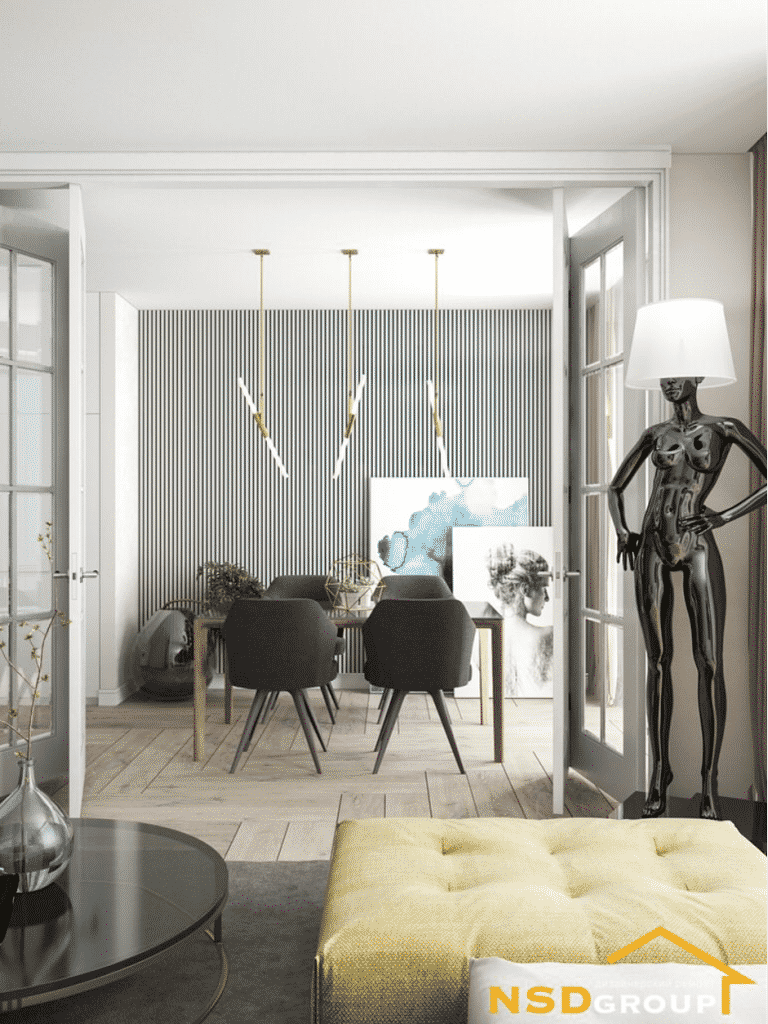 If you like interesting designer solutions, pay attention to this living room. There is a dining zone with a table and chairs in brown colors, large paintings that aren't on the wall but standing near on the floor, and the main focus – a unique lamp in the form of a statue. It's a good choice for those who like innovative designs which highlight your sense of style.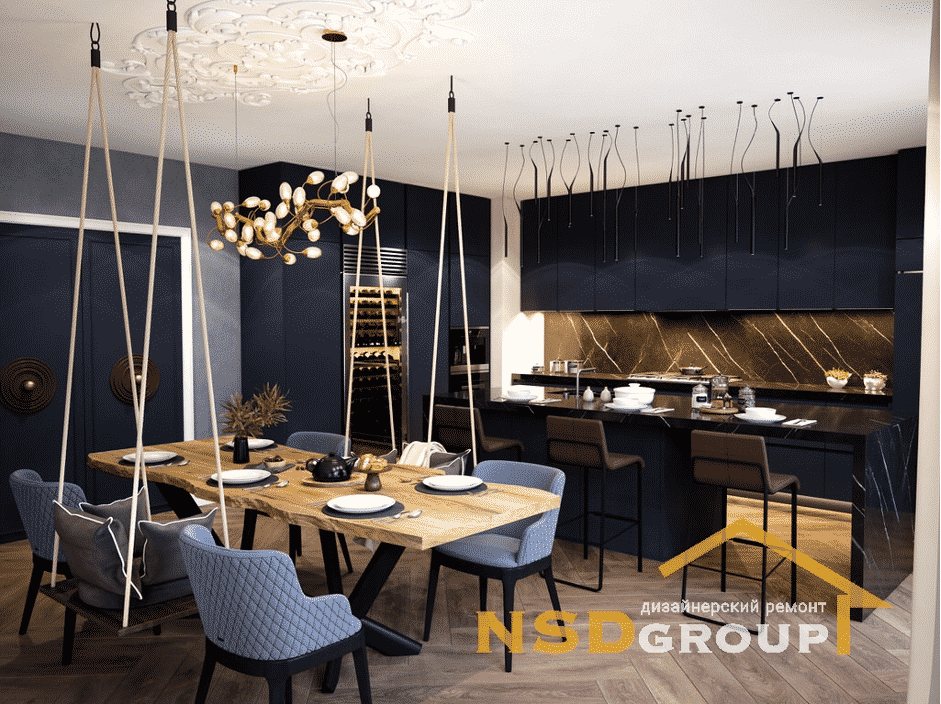 Today, most combine a living room with a kitchen. It's a very practical and modern design solution. It's very convenient to cook and spend time with friends and family. A blue color that varies from light to a darker shade creates a cozy intimate atmosphere for secret talks with friends.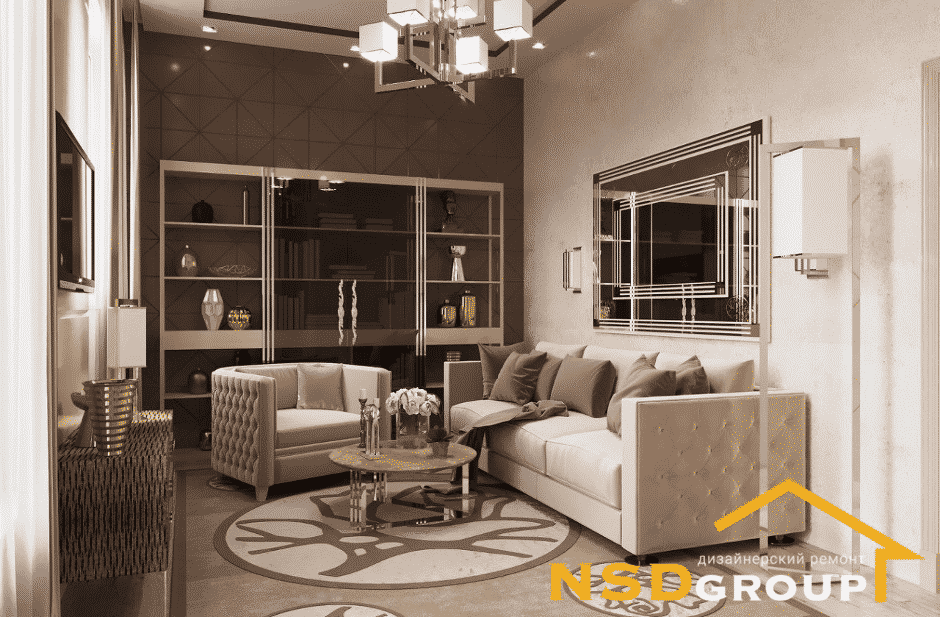 It's the design for art deco fans. The living room is in warm beige and light brown colors that create a feeling of comfort. There is a combination of classic and modern interior elements. Create the same design for your living room if you want it to look elegant and stylish like this one. It's a perfect design solution for not very spacious apartments.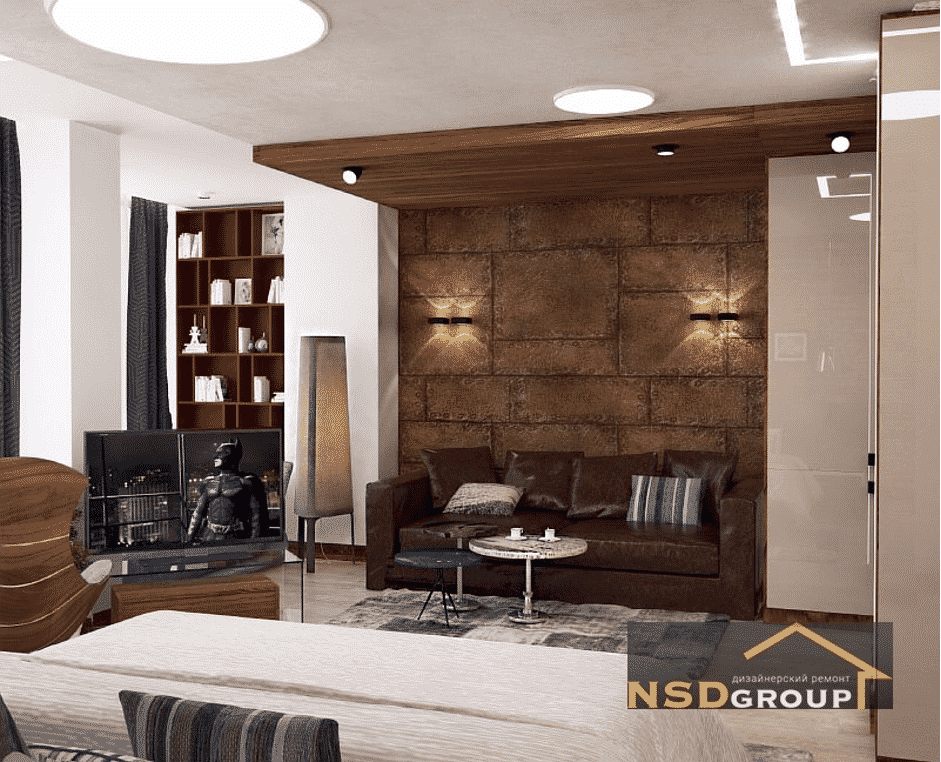 Loft design is gaining great popularity nowadays. The living room in light beige and brown colors help to provide comfort and make the room more spacious. The design supposes minimalism and the presence of original interior solutions. Each detail highlights that the owner likes freedom and has a perfect sense of style.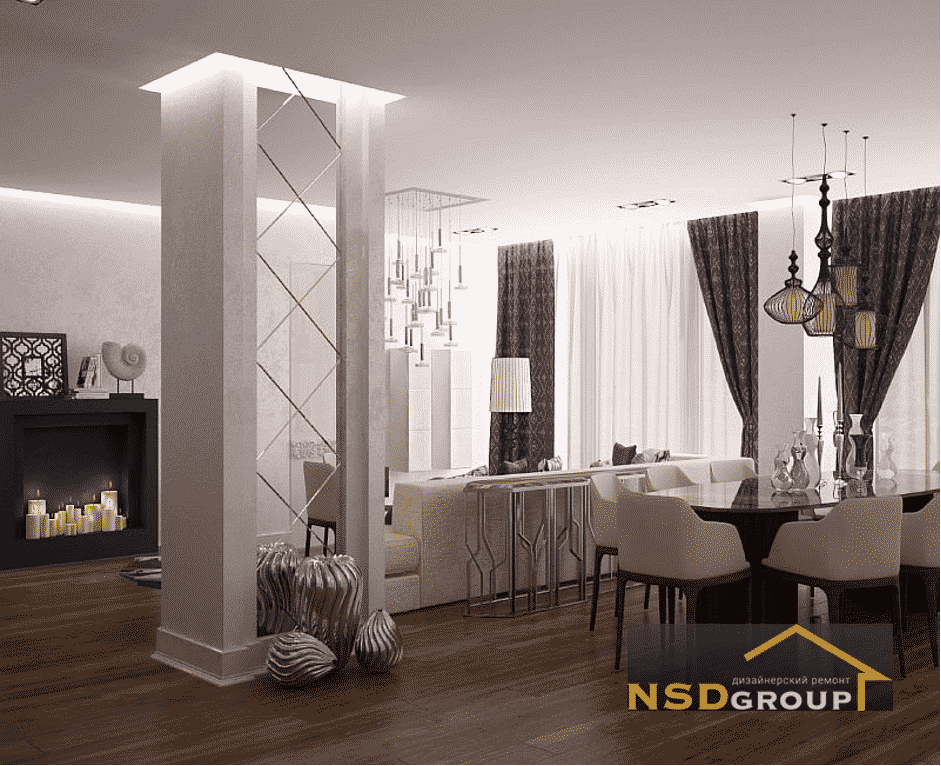 Here is one more example of a beautiful living room where the interior design highlights a great sense of style and elegance. A small fireplace, designer sculptures, and modern pieces of furniture in light brown and beige colors look amazing.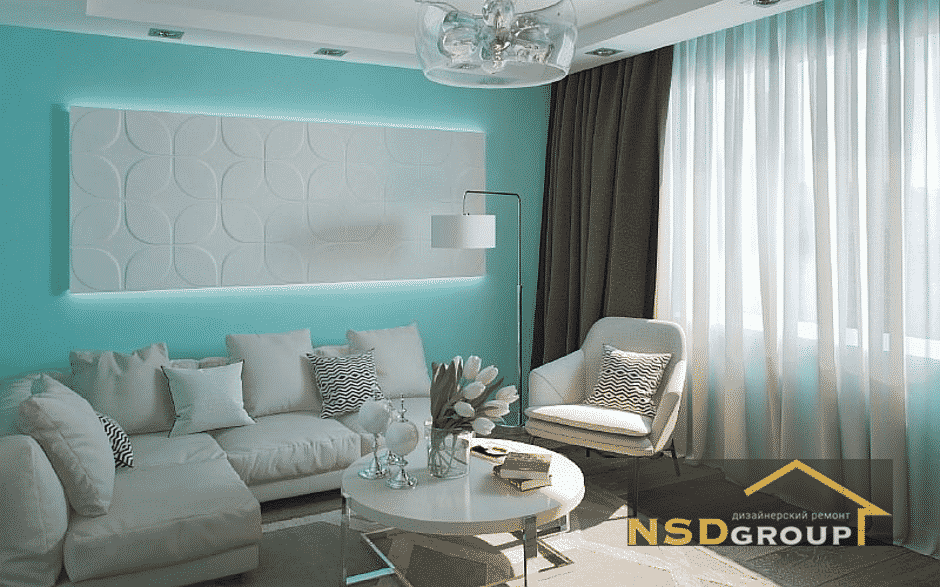 A living room in a modern style like this one won't go out of fashion. A combination of pastel colors helps to make the room visually larger. A comfortable sofa and a small round table with a vase are everything you need to have guests in the living room. Minimalistic interior design with nice decor elements looks just gorgeous.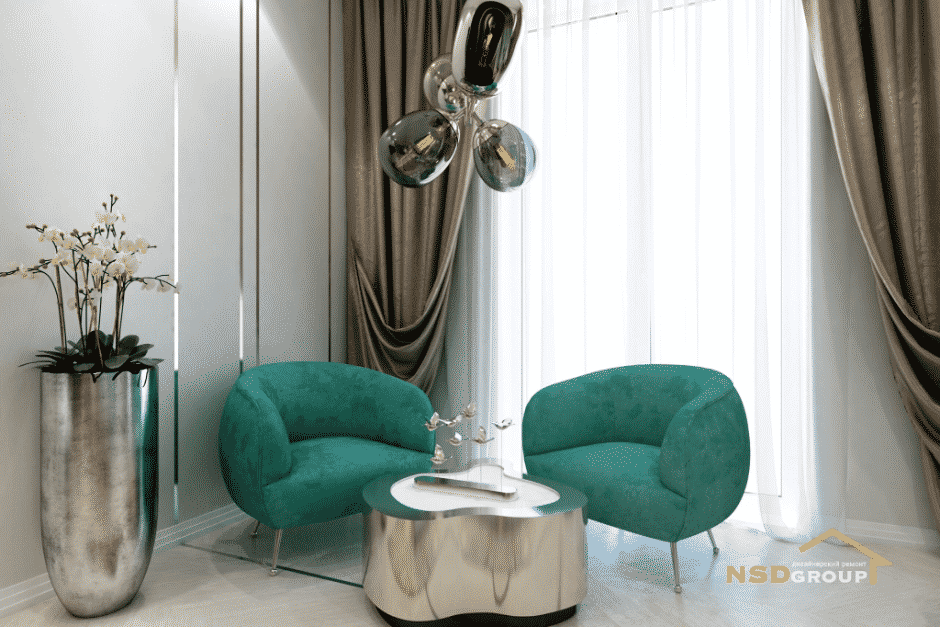 The living room in the eclecticism style is a great choice for those who follow interior trends. Anyone who will enter your living room will notice the unique combination of styles, the presence of metal elements, and an interesting combination of emerald and brown colors. It's a non-traditional design idea that fits adventurous people.
Get inspired by the design ideas above and share your ideas on how you see your perfect living room that will highlight your personality.