What are the potential career tracks for security penetration testing that you can consider? Find out more in this article.
Penetration testers provide services to organizations and businesses seeking security and vulnerability issues impacting their computer networks and digital assets. Some companies host permanent employers who serve as core members of information technology or internal cybersecurity teams. Others function as service providers for customized clients who offer penetration-testing tasks to end customers.
Companies that handle huge volumes of proprietary, sensitive, classified, and personal information typically provide penetration testers in more significant numbers. Some business owners highlight prospective employees' experience and awareness instead of their academic backgrounds and other paper-based eligibility. However, employers are now putting more emphasis on the applicant's educational background on courses like cybersecurity, IT, and computer science.
These are specializations that warrant advanced technical skills and a curious, ethical, and innovative mind.
What Does a Penetration Tester Do?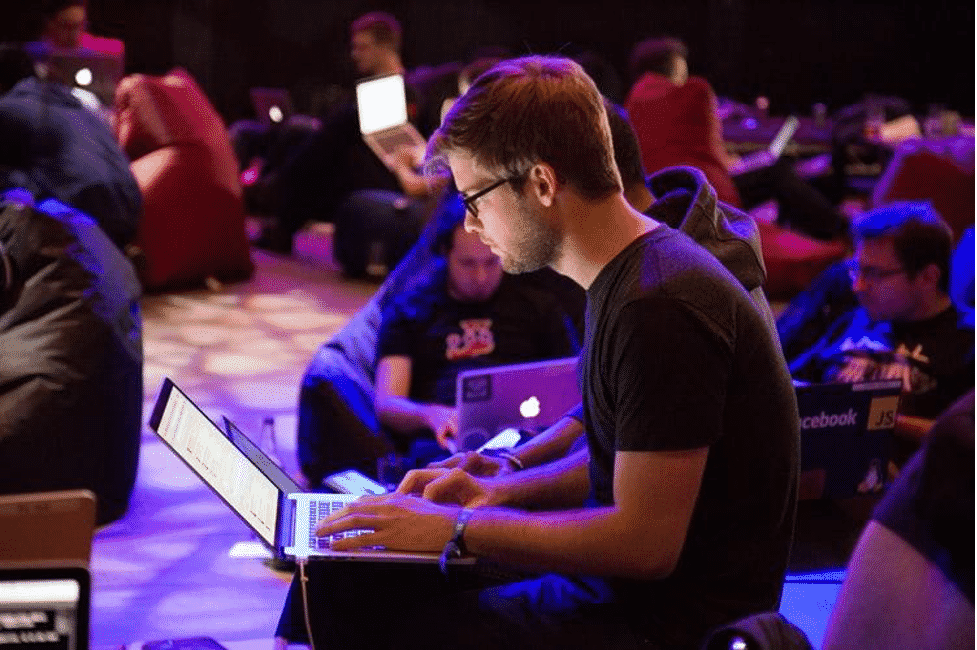 Some penetration testing jobs often come with various renditions, such as assurance validators or ethical hackers. In a nutshell, these terms clarify the primary roles and responsibilities of a penetration tester: to diagnose, detect, and attempt to address existing gaps in computer networks and digital systems. These networks and systems include IT assets such as data storage systems and websites.
People usually confuse vulnerability testing with penetration testing. But here is the thing. Both are cybersecurity specializations, but they have distinct features and characteristics, including possible technical functions. Vulnerability testers attempt to discover flaws and weaknesses during the security program's design and installation phases. On the other hand, penetration testing professionals target flaws and imperfections occurring in inactive and existing systems.
Penetration testing teams create simulations of security breaches such as cyberattacks geared to accessing proprietary, private, and sensitive information. They leverage available hacking devices and approaches to develop their own. Pen testers document their practices during a simulated attack to produce detailed and accurate reports showing how they could breach established security protocols and to what extent.
Penetration testers provide value in the organization by assisting their employers in avoiding the loss of consumer trust and public relations fallout. These are consequences that come with cyberattacks and actual hacks. They also help organizations and businesses in boosting their digital security measures within allocated budgetary requirements.
We'll dive deep into the primary soft and hard skills required for a penetration tester in the following discussions.
Key Soft Skills for Penetration Testers
1. A Desire to Learn.
Cybercriminals and hackers constantly evolve their techniques and practices as technology innovates. While society advances and implements more stringent measures, cybercriminals likewise improve. That is why penetration testing professionals should be aware and learn to take advantage of various aspects of the latest developments and trends.
2. A Teamwork Orientation.
Penetration testers usually function with a team, including junior members who implement tasks with lower levels of responsibility while offering narratives to the more experienced members.
3. Strong Verbal Communication.
Team members should communicate their results in a clear and easy-to-digest language that the laymen can understand. That applies not only to typical but also technical knowledge and skills so that mass can relate.
4. Report Writing.
Since the duties of penetration testing professionals include preparing reports for management and review of the executive team, it helps to have strong and intensive writing skills.
Key Hard Skills for Penetration Testers
1. Deep Knowledge of Exploits and Vulnerabilities.
Most business owners ought to hire candidates who understand exploits and vulnerabilities beyond the automated strategies.
2. Scripting and/or Coding.
Testers can save a great deal of time on individual assessments when they have an excellent working knowledge of scripting and/or coding. Therefore, they provide an intensive value to business owners.
3. Complete Command of Operating Systems.
Penetration testing professionals should have deep knowledge and understanding of the operating systems they attempt to breach or hack while implementing their analysis.
4. Strong Working Knowledge of Network Protocols and Networking.
In fundamental terms, understanding how cybercriminals and hackers operate entails penetration testers to learn network protocols and networking such as DHCP, TCP/UP, ARP, UDP, and DNS.
A Day in the Life of a Penetration Tester
Penetration testers devote most of their time doing analyses and managing tests. These responsibilities gear towards external and internal assets, and testers can handle their duties remotely or on-site.
The testing team or testers think of an approach for the current endeavor and prepare the necessary tools in the morning. There are cases wherein the team needs to round up what the computer world refers to as open-source intelligence or OSINT, which real-life hackers draw on when attempting to breach security systems and implement attacks.
In the afternoon, the testers and testing teams implement the tests they crafted earlier in the morning. Teams usually form smaller groups, with one group playing internal cybersecurity while another group assumes the role of hostile external hackers, which the former attempts to stop.
Other responsibilities are implementing simulations geared to analyzing the different components of internal risk. For example, penetration testers may target employees with false breaches such as phishing scams to determine the kind of responses they receive and how they impact established security systems.
Therefore, penetration tester requirements entail various tasks and responsibilities.
Penetration Tester Salary
In the United States, penetration testers have an average annual salary of $84, 690 according to the PayScale data from August 2020. But there are various factors that impact the extent of a professional's income, including experience.
The level of education also impacts salary since applicants who have industry standards, eligibility, and advanced degrees usually draw higher pay from employees. That is also the case for other positions with more tasks and responsibilities. Senior team members and the team typically fetch higher income compared to entry-level and junior employees.
Another critical factor that impacts the income level is industry. Military contracting, financial services, and similar industries face a higher potential loss and levels of risk during successful cyberattacks. Therefore, they attempt to hire the best and most qualified job applicants by offering far higher pay.
Where Can I Work as a Penetration Tester?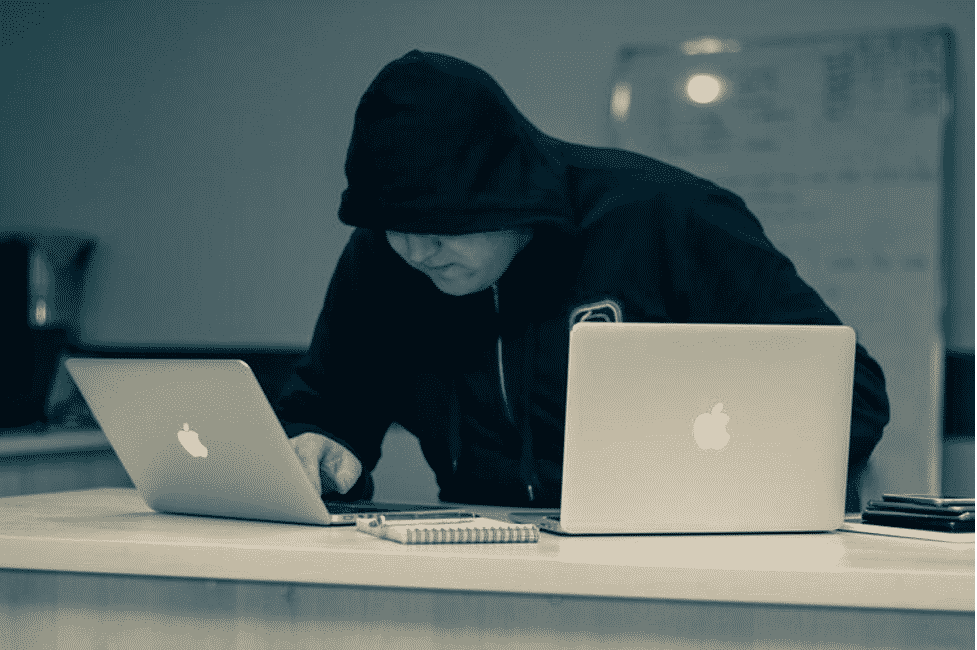 Penetration testing professionals function in different work settings, sectors, and industries. While the profession allows remote work, most hold traditional on-site positions.
Both private and public organizations entail reputable skills that penetration testing professionals provide. The big industries that hire large numbers of penetration testing specialists are the government, defense contracting, healthcare informatics, financial services, payment processing, technology, and information security.
Locations
Expect a big difference in a penetration testing professional's career because of location. Specialists in many urban centers or cities would typically fetch premium salaries because their jobs entail higher standards and qualities.
Note, however, that income is only a component of the story when planning a career. Quality of life and cost of living also warrant careful consideration.
Based on 2020 records, the ten states in the United States of America with the lowest average living expenses are Kentucky, Mississippi, Idaho, Indiana, Kansas, Oklahoma, Texas, Michigan, Tennessee, and Arkansas. For more information about this, consider reviewing the cost-of-living research tool regularly published by the Council for Community and Economic Research, a fundamental resource.
Industries
Financial services, the government, and the healthcare system are the prime sectors that employ penetration testing specialists. Like businesses specializing in information security, various companies in the technology sector also hire penetration testers in large numbers.
The financial service also offers employment opportunities in brokerages, credit card companies, banks, and payment processors. Due to the sensitive nature of the assets and information they control and the possible damages from successful security breaches, these companies tend to pay higher testing professionals. That also applies to the government sector and healthcare services, although budgetary limitation is common among public-based organizations; thus, they pay less.
As part of their quality assurance commitments, various leading technology companies hire internal penetration testers. Information security companies usually designate testing proponents to short-term responsibilities for individual end customers, providing more differences in day-to-day tasks. Income rates in these sectors also fetch higher due to the complexities and technicalities involved.
How to Become a Penetration Tester
The typical journey to attaining a professional level as a penetration tester involves various phases which start during the candidate's pre-college years. At this point, individuals with the required aptitudes usually discover and learn more about building basic technical skills, information technology, computer science, and functional working knowledge of programming, operating systems, coding, and scripting.
Following these initial interests and experiences, the candidate can take courses or degrees related to computer engineering, cybersecurity, information technology, and computer science. A bachelor's degree is increasingly becoming the primary minimum component for entry-level penetration tester educational and experiential features. Having advanced certifications and specialized training can also improve your overall ranking as an applicant.
By working in lower-level IT positions, the candidates can gradually develop their penetration tester skills. That also applies when assigned system roles, including designations in an organization's administration and network security.
So there, you have the things to know about relevant careers in security penetration testing.