For entrepreneurs and business owners, having the right people is essential to success, but to put your people in the best place to succeed you also need the right tools. This means having the right equipment such as computers, printers, or other office appliances. But in addition to this, you also need some less tangible tools such as software. One of the most critical pieces of software a company can have is a PDF editor. Since PDFs are the preferred document type for most businesses, having the ability to work with them is very important for your employees and by extension your company.
While it is easy to see that a PDF editor is a useful tool for your business, the question then arises: Which PDF editor is the best for your business? Before answering that, there are a few other questions that need to be answered. Firstly, what do you need the PDF editor for? If you are just using it as a means to fill in answers on a document, then it might not matter. But if you are working with sensitive material, you might need a more secure PDF editor with an encryption tool. Understanding what you need a PDF for helps you to understand what tools you will need. There are many PDF tools that fill a variety of functions. Here are some of the more useful ones.
Decide on the Functions You Need Most
Probably the most important function of an online PDF editor is the ability to edit documents. The edit tool allows you to edit documents, input information, change the graphics, and many other things. In addition to being able to edit PDFs, a PDF editor can also give you the ability to create new PDFs. If you are a business owner, then this is a must. You can use this tool to create contracts, sign contracts, send an invoice, and many other types of documents a business needs to run. Although all PDF editors and PDF editing software have this feature, they are not all the same. Some are more basic while others can offer a greater room to create and be innovative.
For many businesses, another useful tool is the ability to convert PDFs. The convert PDF tool allows you to take a non-PDF and change it into a PDF file that can be edited and worked in in the PDF editor. There are many free online PDF editors that offer the convert tool, so it is not difficult to find this function. Having the ability to convert files into PDFs opens a lot of doors. For example, a business can take a Word document, convert it to a PDF and from there they can not only add text but change the format, add graphics, and many other useful things.
While PDFs are usually small, sometimes businesses need to work with larger documents such as research reports, books, or other large files. This can be an inconvenience when these files must be shared with co-workers, colleagues, or clients. This is because large files are difficult to send via email. This is why many PDF editors have a compress PDF function. The compress PDF tool lets you shrink a PDF file so that it can be sent to another user who can then open the file on their device. This tool is a great way to share large files within a company.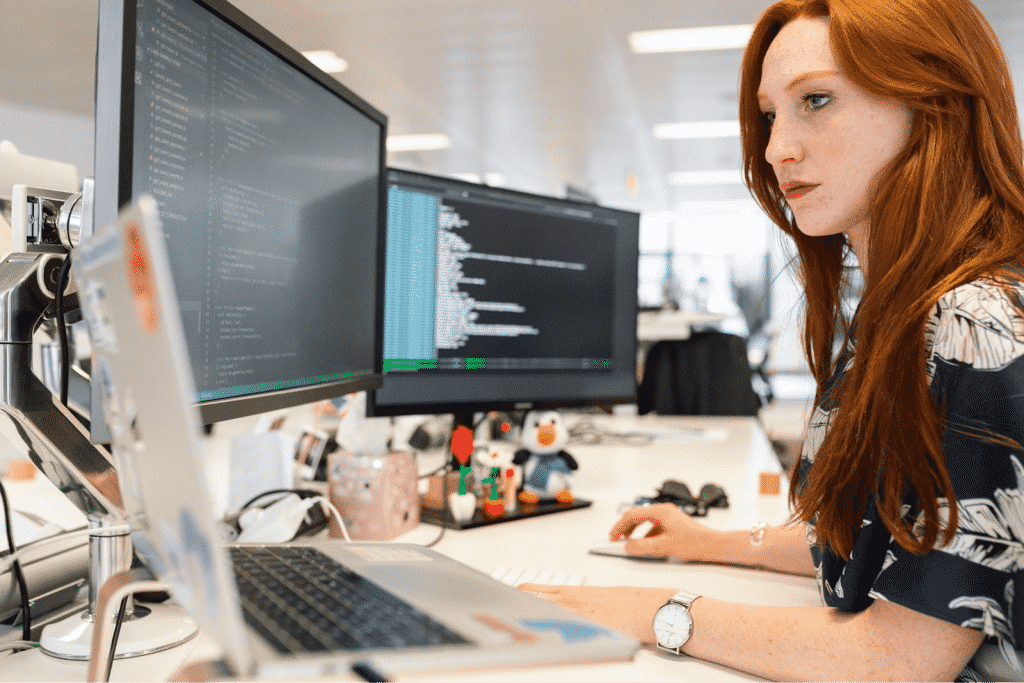 Confirm Company Size and Budget
Although tools play an important role in deciding which online PDF editor a company should use, there are other factors to consider. One of the ways a company can decide on the best PDF editor is by understanding its size. For small companies, that do not need PDF editors for a complex task, might have use of a simple online easy-to-use PDF editor. However, for larger companies that work with more documents, a more complex PDF editor might be more useful. Some PDF editors come with a certain number of downloads available for PDF software. While this does come with support and more tools, it also can have an increased cost.
If you are a large company, then you have a lot of options when it comes to choosing the best PDF editor for your business, however, if you are a company that is small or on a shoestring budget, then there are fewer options available. Or at least it might seem that way. For some companies, purchasing a more expensive PDF software like PDF Element or Adobe Acrobat is possible, this is great since they come with a lot of tools (and a hefty price tag). There are many other options though. It is now very easy to find free open-source PDF editors available online that often offer many of the same tools.
Choose the PDF Editor Best Suited for Your Needs
Now that we know what to look for from a PDF editor in regard to the needs of your business, it is time to look at some of the individual PDF editors themselves. One of the most common and useful is Lumin PDF. Lumin PDF is an online PDF editor that is known for its versatility and ease of use due to its Google Drive sharing tool. Lumin PDF can be used to work directly with files stored in your company's Google Drive account which makes it easier for your employees to work together.
Another well-known PDF editor is Adobe Acrobat. As it was a pioneer in the PDF editing industry, Adobe Acrobat is very popular. It comes with many tools but for some businesses, the steep price tag for a subscription makes it a less attractive option relative to Lumin PDF and some of the open-source alternatives.
For business owners, managers, and entrepreneurs, it's important to stay competitive in their industry. That means having the tools needed to not only survive but to thrive. As we have seen in the past 2 years, businesses need to be ready for anything and preparation starts with planning. So plan for your businesses to succeed with the best PDF editor that suits your company's needs.