It's no secret that the Internet is popular for people to listen to music. The number of songs and artists on the web is staggering, and it doesn't look like it will stop growing soon. You'll find what you are looking for on Youtube or another streaming platform.
But what happens when you want to take your favorite song offline? That's where we come in. In this article, we will talk about the best Youtube to MP3 converters available today and how they can help you easily convert your favorite songs into digital files that can be played on any device you own.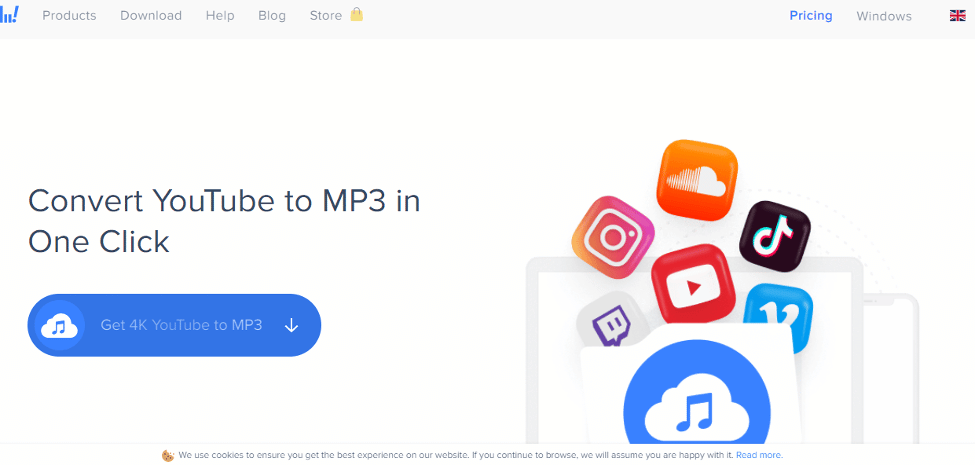 4K Video Downloader is the best Youtube to mp3 converter. It can easily download videos from YouTube, Facebook, Vimeo, and more. Even if you are not techy, you can use it quickly because it is a straightforward program. You just have to paste the video link, and then you can download it as soon as possible.
Most people choose the 4K Video Downloader because of its excellent design and simple user interface. The program has a modern look which will make your experience much better than before.
In addition, this tool supports almost all formats, such as MP4, AVI, MOV, WMV, and so on. You can also convert these videos into other formats like MP3 or WAV if you want to listen to them on any device at home or the workplace without any problem whatsoever.
Here are some of 4K Video Downloader's excellent features:
Downloads YouTube premium content
Control video download speed
In-app music player
Downloads audiobooks
In-app proxy setup
Automatic playlist and channel saving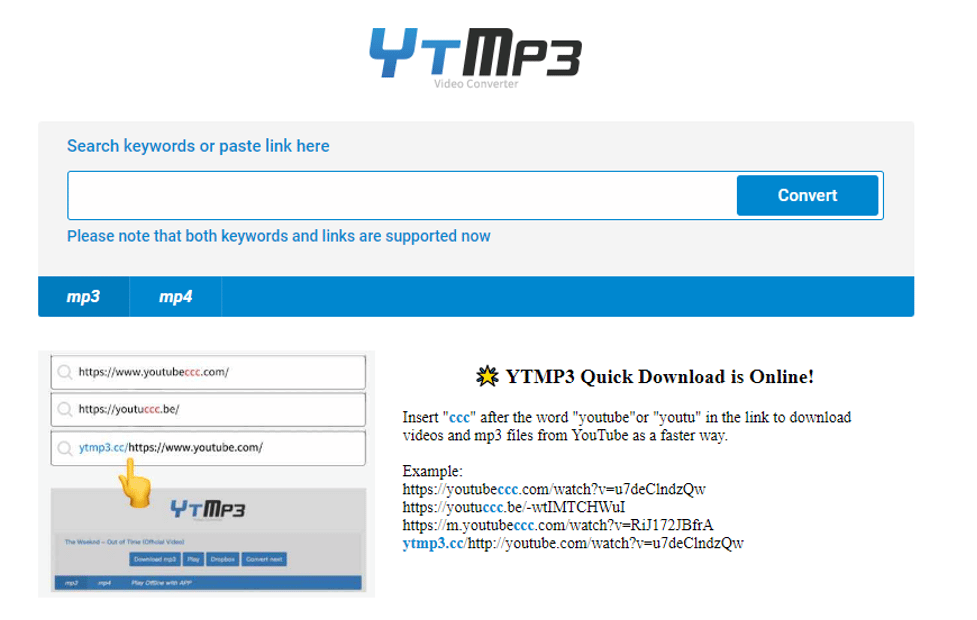 2. YTMP3
YTMP3 is a free YouTube-to-MP3 converter that supports downloads of videos in any resolution, including HD ones. It allows you to easily convert YouTube videos into MP3 format without installing any extra software on your computer. For quicker downloads, you can simply bookmark the app on your browser.
These are the advantages of using this converter:
It's best for personal use.
You don't have to create a user account or software before using the app
Quick download speed
Easy-to-use, clean interface without confusing whistles and bells
Virus and add-free
Available in dark mode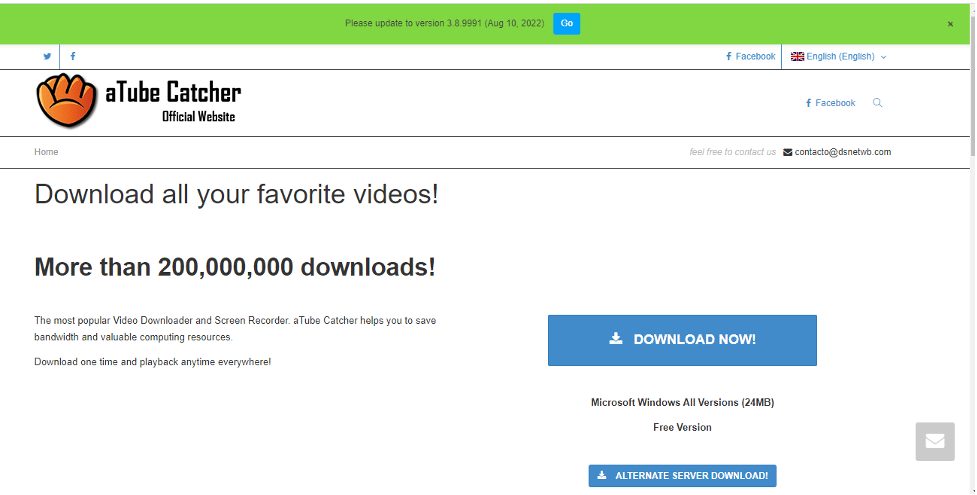 3. aTube Catcher
aTube Catcher is one of the most comprehensive YouTube downloaders available today. It can convert YouTube videos into MP3s and audio files, including WAV and M4A. You can also use it to download entire playlists from YouTube or just specific videos from those playlists. The app has been downloaded for 200,000,000
But that's not all! aTube Catcher lets you download videos from other sites, including Dailymotion, Facebook, Vimeo, Twitch, and more. It allows you effortlessly convert any video format into an MP3 file—something no other tool on our list can do.
It also has a built-in media player so that you can listen to your music anywhere without needing additional software installed on your computer: However, you'll need to purchase an optional license if you want to use this feature).
With this tool at your disposal, there's no reason why anyone should ever have to miss out on their favorite songs ever again.
Here are some of this app's most significant advantages:
Converts videos into formats like WAV, FLAC, GIF, MP4, MP3, and MP2
Comes with an in-app screen recorder
Allows users to download the software for personal use
Drag-and-drop functionality
Converts playlists and files in batches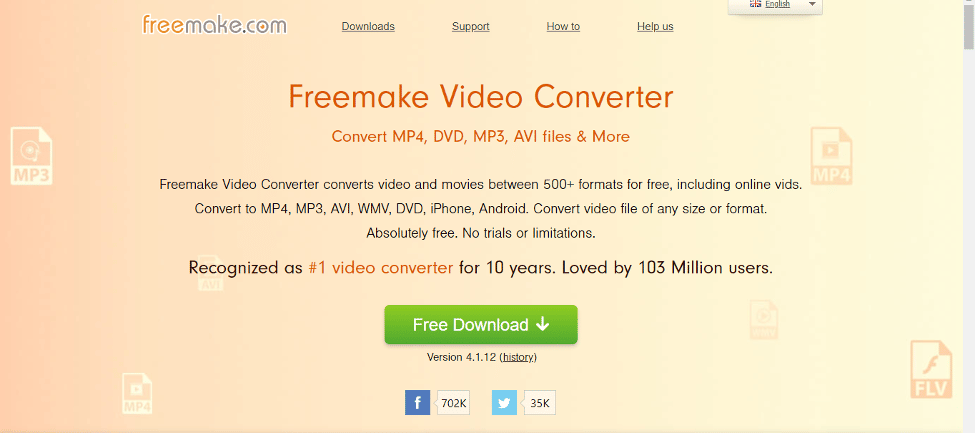 4. Freemake
Freemake is an excellent choice for converting videos to MP3. It's free, fast, and easy to use, and the interface is simple enough that even beginners can figure it out.
Freemake supports many file types, including free lossless audio codecs, making it a good choice for audiophiles who want to encode their music into an uncompressed format. This means you can get top-quality audio at no extra cost.
Here are the salient features of Freemake:
Can convert between over 500 file formats, including MTS, TS, Xvid, Divx, QT, RM< MOV, HD, FLV, SWF, 3GP, DVD, MP3, WMV, MKV, AVI, and MP4
Include the following codecs: AV1, AAC, MPEG4. H.265, and H.264
Converted files are playable on various devices like smartwatches, consoles, tablets, phones, Xbox, Sony PSP, Google Android, iPad, and Apple iPhone.
Includes video editing tools
Available in four languages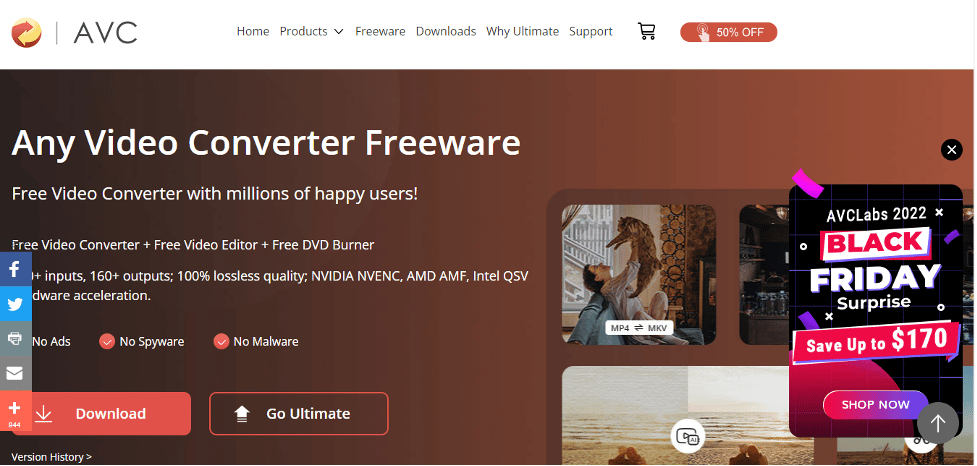 4. Any Video Converter (AVC)
Any Video Converter (AVC) comes with a simple interface and features that make it one of the best options for converting multiple songs at once, so you'll never have to worry about downloading one song at a time.
The program supports an array of file formats and can convert almost any video or audio file into an MP3 file. You can use AVC to convert videos from YouTube into MP3s, or you can choose to convert them into other formats like WAV or FLAC files. The program also includes basic editing tools that allow you to trim your tracks down before saving them as an MP3 file.
AVC offers some advanced features: you can use it to convert your music files into high-quality formats like WMA lossless audio. This will preserve all of the details in the original audio track without reducing quality, as some other formats do.
You can also set up automatic downloads with this program if you want it to automatically download any new music that becomes available on your favorite channels like Spotify or SoundCloud.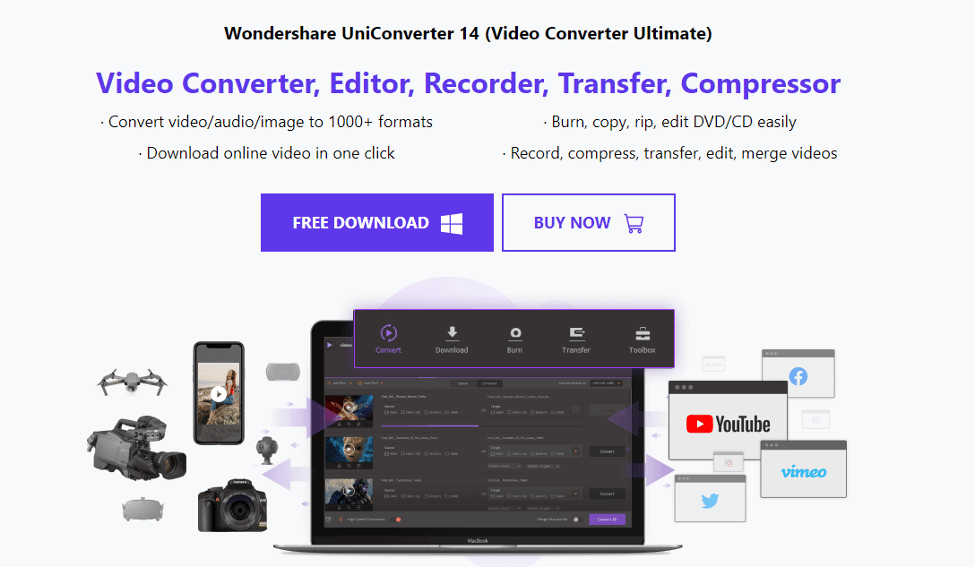 5. UniConverter
UniConverter is the best Youtube to MP3 converter because it's easy to use, has multiple options and settings, and is free.
UniConverter is an online tool that allows you to convert videos from one format to another, including converting files from Vimeo and Dailymotion and files from YouTube. It also has a built-in player to listen to your newly converted files immediately. UniConverter offers several different options for converting video files, including changing the quality of the file.
Takeaway
As the world is moving towards digitization, people are also looking for the best ways to convert their favorite music. Many online services offer this service, but not all provide a quality output. So, how do you choose the right application? We hope this of the best applications can help you seamlessly convert your favorite music files into MP3 format. Try them for yourself.