We may often have a question in the process of learning math: "I learn such difficult math knowledge, how does it really help me?" Yes, math is a difficult subject, and it may be hard to realize how it can help us while we are learning it, but the benefits of learning math are obvious in the long run. The most realistic thing is that if you want to get into the school of your choice, then a good math score is essential. In our daily lives, we are surrounded by mathematics like calculating prices, quantities, and so on. The most important thing for us is that it makes our thinking more logical instead of chaotic and misleading.
So we need to learn mathematics well. But the truth is that, as I said at the beginning, math is not so easy to learn. In many cases, we encounter unsolvable problems and difficult-to-understand points, so we need some mathematical tools to help us learn mathematics. CameraMath can help us to progress quickly in the process of learning math.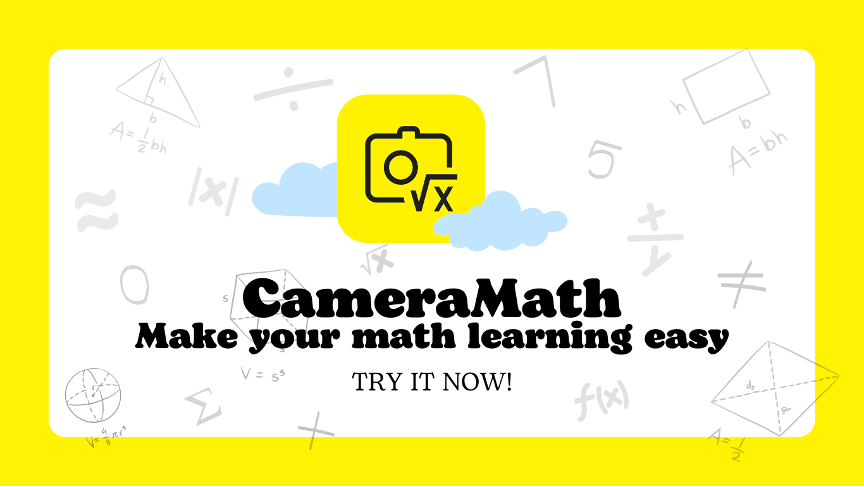 A quick look at CameraMath
CameraMath is a math problem solver that has three main functions: 1) solving problems by taking pictures with your phone camera; 2) a fast and convenient graphing calculator; and 3) a 24/7 tutor online to solve all your problems with these three functions! Thus, no more worrying about your tough math learning process, because you have a powerful partner.
Details of CameraMath features
Take pictures of your phone to solve problems
Yes, you got it right, you only need a cell phone to solve your math problems, CameraMath uses powerful AI to scan the questions on your photos and then get the answers quickly with detailed steps to solve them. This feature also supports handwriting, which makes it easier to solve problems.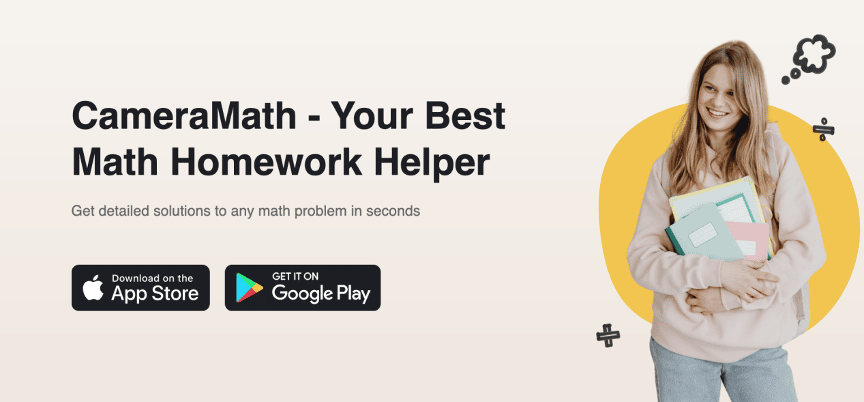 Graphing Calculator
CameraMath app has many common graphing math calculators, including Scientific Calculator, Triangle, Circle, Square, Rectangle, Slope, Mean/Mode/Median/Range, all of which you often encounter in your math homework. Then you should really download CameraMath! Because with these graphing calculators, you only need to enter the necessary values for the corresponding graphs to get the answers you want! And it will also show you all the other related solutions. For example, you want to solve for an angle of a triangle, but you will get the answer for angle, area, perimeter, etc.
24/7 Online Tutor
You may say that the above features do not fully solve your math confusion, then this feature will surely satisfy you. cameraMath has formed a team of professional math tutors who specialize in solving all kinds of math problems for users, and its fast response time, detailed answers, and high correctness rate are highly appreciated by users. With this feature, it is like hiring a teacher who can help you anytime and anywhere. Having a powerful teacher will surely benefit you a lot in your math learning journey.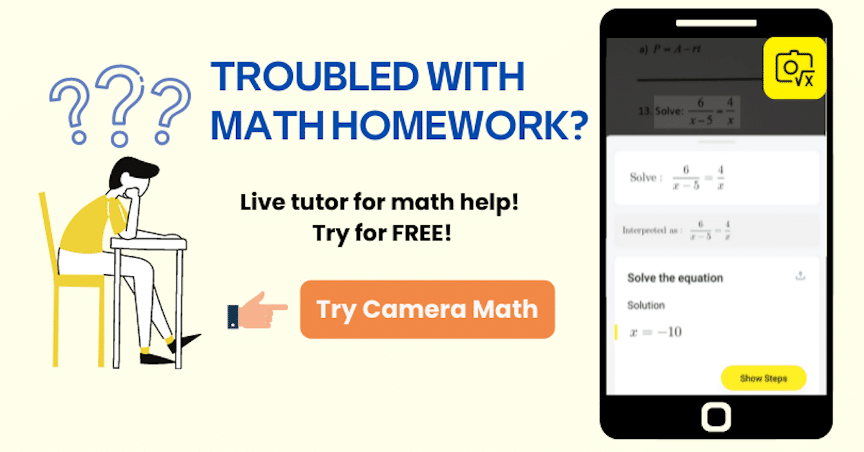 In fact, besides the above features, CameraMath has some meticulous other features waiting for you to discover, such as historical review, searching similar questions across the web, multiple presentations of answers, etc. all waiting for you to explore, try it now!