Air source heat pumps provide an efficient and eco-friendly heating or cooling solution for your home. Instead of generating heat from electricity, they extract it from the outside air to warm up your rooms or domestic water.
The air source heat pump is highly energy efficient. It produces heat energy three to four times more than the electrical energy it uses. However, upholding this high air source heat pump efficiency needs regular maintenance. Investing in an air source heat pump may reduce your electricity bills only if these are properly maintained. [1]
Benefits of Regularly Maintaining Air Source Heat Pumps
Regular air source heat pump surveillance is mandatory to get maximum benefits. Here are some of the benefits of maintaining the air source heat pumps:
l Energy Savings and Cost-Effectiveness
Maintaining the heat source air pump efficiency reduces energy wastage, offering a cost-effective solution. Regular surveillance and maintenance ensure clean filters, properly lubricated parts, and adequate refrigerant levels, resulting in the optimal working of the heat pump.
l Enhanced System Lifespan
Proper maintenance of air source heat pumps reduces wear and tear and increases lifespan. It is helpful for early troubleshooting of potential problems and will reduce the chances of system breakdown and costly repairs or replacements.
l Consistent Performance and Comfort
Consistent heating and cooling provide a pleasant living experience without any thermal breaks. Regular maintenance and checkup ensure the ideal air source heat pump efficiency, providing even and consistent heating.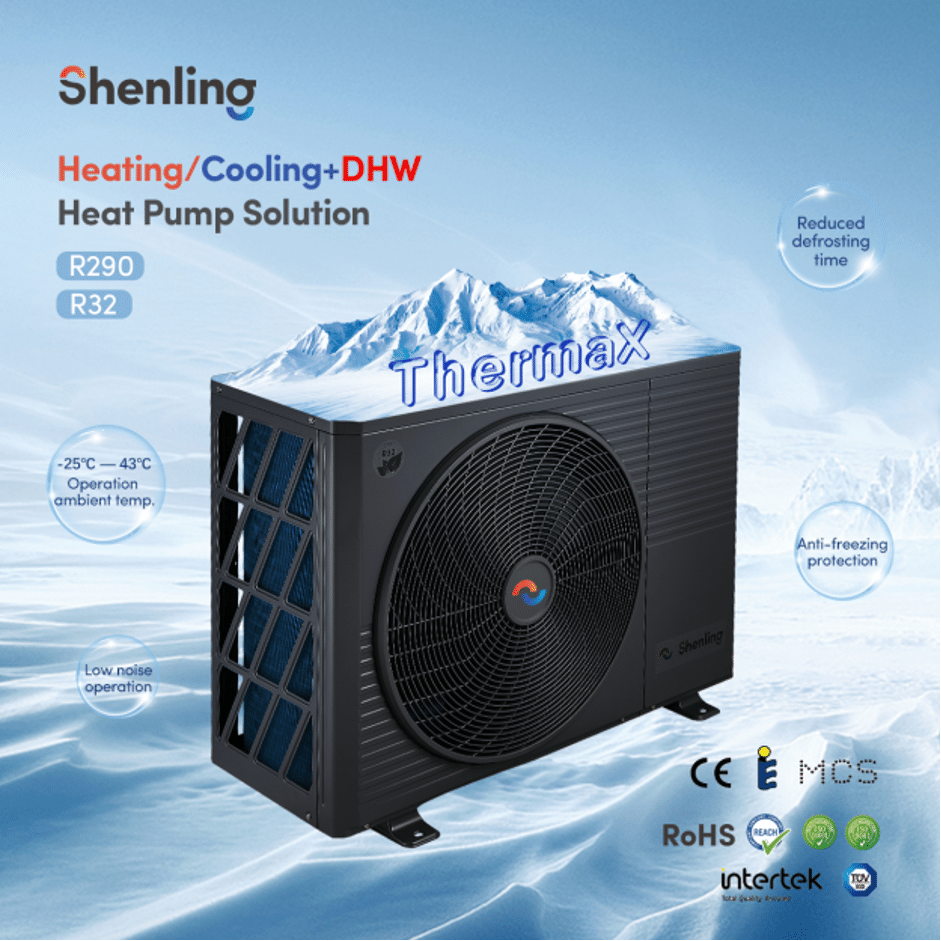 Maintenance Tips for Air Source Heat Pump Efficiency
Here are some tried and tested user-based maintenance tips that can help to maintain the optimal air source heat pump efficiency:
1. Regular Filter Cleaning and Replacement
Regularly check and clean the air filter of your heat pump. A clogged air filter can increase energy consumption and reduce air source heat pump efficiency. It is necessary to replace the air filter every six months or as instructed by the manufacturer for the best results. [2]
2. Outdoor Unit Maintenance
The outdoor part of the heat pump system needs regular checks and maintenance as it is exposed to the external environment. The dirt or debris in the outdoor unit can damage the compressor and reduce air source heat pump efficiency. To avoid this, you must regularly clean the outdoor unit for the smooth working of the heat pump.
3. Inspection and Cleaning of Coils and Fins
The coils and fins are crucial for efficient heat transfer between environments with different temperatures. Clogged or damaged coils and dirty fins may reduce an even heat transfer. Regular inspection and cleaning of these coils and fins is necessary for ideal air source heat pump efficiency.
4. Checking and Adjusting Refrigerant Levels
Reduced refrigerant can profoundly affect the efficiency of your heat pump or may damage it. You should regularly check the refrigerant levels of your heat pump and make necessary adjustments to ensure optimal air source heat pump efficiency.
5. Regular Professional Maintenance
Planning a professional maintenance service annually or every six months is necessary. A professional mechanic can identify potential issues and make necessary repairs. It will help to uphold the optimal air source heat pump efficiency and increase your machine's life span.
ThermaX Mono Air Source Heat Pump
ThermaX Mono Air Source Heat Pump by Shenling is an energy-efficient DC inverter heating and cooling solution for home usage. The monobloc heat pump comprises compressors, heat exchangers, and refrigeration components assembled in one outdoor unit, offering many benefits.
. The minimum operation ambient temperature of -25 ᵒC and maximum outlet water temperature of 63 ᵒC makes it a preferable domestic heat pump even in very cold climates.
. The ThermaX Mono air source heat pump with an A+++ energy rating, eco-friendly and cost-effective R32 refrigerant, and smart grid are ideal for domestic use.
. This user-friendly air source heat pump has a colored LCD controller, power consumption counting, and remote control system.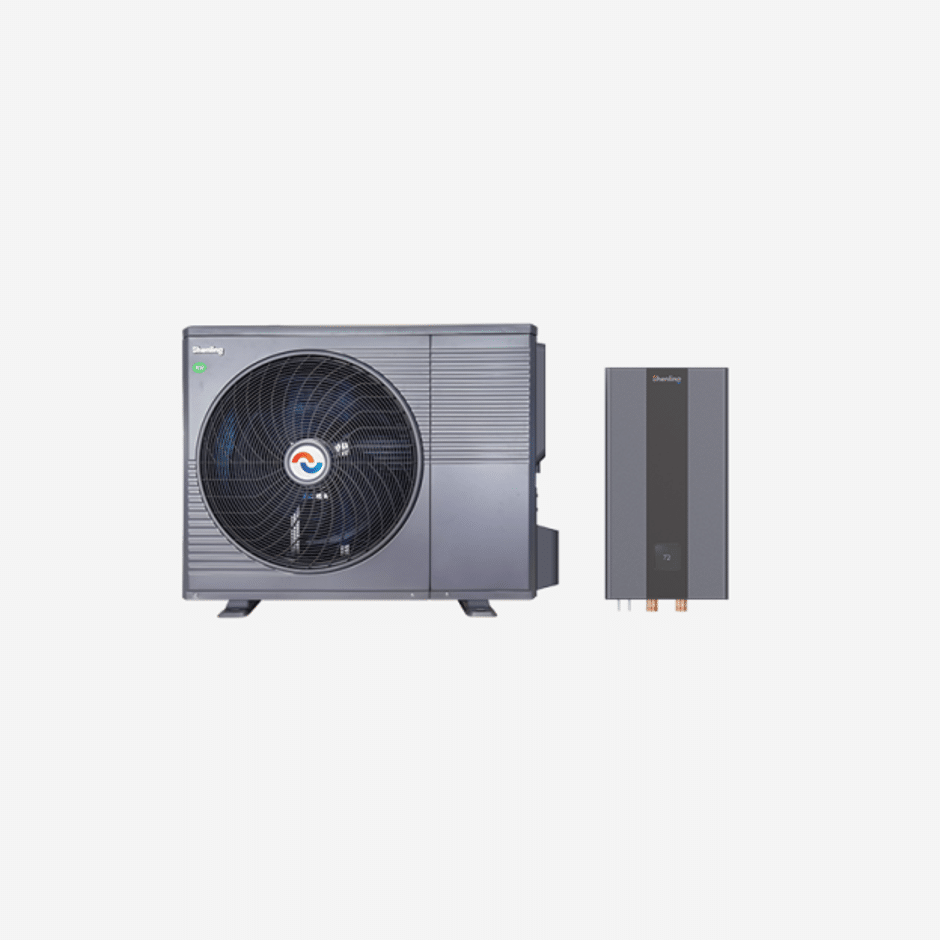 Conclusion
Air source heat pumps offer smart heating and cooling solutions for your homes. However, regular maintenance and surveillance are necessary for upholding air source heat pump efficiency. However, while choosing a heat pump for your space, you must always opt for reliable brands such as Shenling.
Shenling is a renowned and trusted manufacturer of smart, sustainable, and energy-efficient heating solutions. The brand brings eco-friendly innovations to heating systems eradicating the harmful impacts of traditional fuel-based or electrical-resistance-based heating systems. ThermaX Mono Air Source Heat Pump by Shenling is highly energy efficient, cost-effective, and easy to maintain, making it the perfect choice for domestic use.