When you hear the word 'osteoporosis,' you may think of it as a condition that only aged seniors can get, and so not something you need to worry about yet. However, the truth is that this condition affects people of many ages and can stem from multiple causes.
Osteoporosis means 'porous bone,' leading to brittle bones more likely to break, even without a significant fall or other accident or trauma. Millions of adults in the United States currently have low bone mass like this, and many more have no idea they're suffering from the condition.
We need to understand this health problem, the symptoms to look out for, treatment options, and more. Here's what you need to know to start wrapping your head around osteoporosis.
Risk Factors
Multiple factors can increase your risk of developing osteoporosis at some stage. For example, if you're female and if you get menopause early, this can up your chances of the disease. Taking certain medications, such as immunosuppressive or chemotherapy drugs or anticonvulsants, can make you more vulnerable, too.
Plus, you may be at risk if you have particular medical conditions, including Celiac or Crohn's disease, rheumatoid arthritis, hyperthyroidism, anorexia nervosa, or chronic kidney or liver disease. A history of alcohol or tobacco abuse or a family history of osteoporosis can also increase your chances of getting this health problem.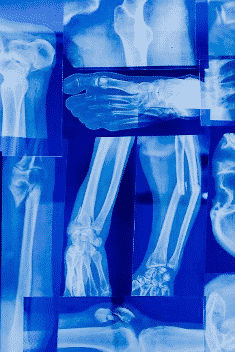 Symptoms
Many symptoms can show up to warn you that you may have osteoporosis. For example, a change in height or posture, such as an increase in stooping over, may indicate you have brittle bones. If you measure and you've lost two inches of height or more, this is particularly concerning, as it shows a pronounced curvature of your spine. You might start getting severe back pain and notice this gets worse when walking or standing. If so, it's time to get tested for osteoporosis.
Other physical changes that can indicate the condition include joint or muscle aches, a vitamin D deficiency, or struggling to bend down, twist, or get up from a chair without using your arms. Blood tests that come back showing abnormally high levels of alkaline phosphatase or serum calcium can be cause for concern, too, as can a bone mineral density T-score of -2.5 or less.
Remember that osteoporosis is also an asymptomatic disease that can show no symptoms until someone breaks a bone. Whether you have signs of an issue or not, it's vital to book an appointment with your physician to investigate your bone health, especially as you get older. Don't jump to conclusions if you identify with any of the symptoms listed above, though, as they can indicate other health issues or be no cause for concern at all.
Book an appointment in person to see your primary care physician or set up a session with an online doctor to discuss your health. They can help you get a proper diagnosis if you do have osteoporosis. You'll need to agree to numerous tests to get definitive answers, including bone density testing.
How to Reduce Your Risk of Getting Osteoporosis
Happily, you can do things right now to lower the chances of developing osteoporosis later in life. For example, make healthy choices regarding your diet, lifestyle, and the medications you take. Keep within a healthy weight range and complete resistance and weight-bearing exercises often to help stimulate bone cell activity. Reduce your intake of alcohol and tobacco, too.
It's best if you eat plenty of nutritious meals so you get all the vitamins and minerals necessary to protect your bones, such as calcium, vitamin D, magnesium, phosphorous, and potassium. Plus, don't let too much salt creep into your diet. Also, if you're at a higher risk of getting osteoporosis due to some of the factors mentioned earlier, your doctor may recommend you take some medication to keep your bones strong. For example, some bisphosphonates, anabolic drugs, and hormone therapies are said to boost bone density and prevent bone loss.
Treatment Ideas
If you've learned that you already have osteoporosis, you'll need to find ways to deal with the condition. If you have pain issues from osteoporosis, your physician can give you a prescription for a medication to help with this side of things. You might also need to have daily injections near the spine or otherwise close by to brittle bones to help your body make new bone tissue.
Some people get relief from physical therapy, too, while others have had success from a treatment known as MILD, which involves removing excess bone and tissue that puts pressure on the spinal nerves and narrows the spinal canal. Specialists use small instruments to take away the excess and can provide pain relief from this removal.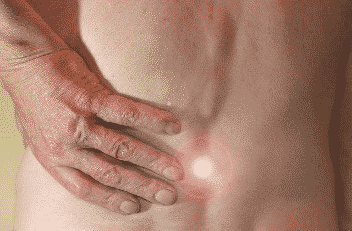 Osteoporosis can be a challenging health problem to handle. If you learn the ins and outs of this disease earlier rather than later, though, you'll give yourself more chance of avoiding it or dealing with it more effectively.