Modern bathrooms have evolved beyond mere functionality, transforming into spaces that prioritize relaxation and well-being. It is just like rooms in your home, demanding careful attention to aesthetics, color, and an overall captivating experience. To achieve this, designers always look out for the latest trends and innovative materials that offer a unique and luxurious experience. The sleek and sophisticated bathroom shower tray and energy-efficient innovative fixtures turn your daily life from boring to enjoyable.
Current Trends in Bathroom Shower Tray
1. The Evolving Trends in Bathroom Design and Shower Tray Preferences
One most prominent aspects of washroom space is the shower corner. It involves everything from fixtures to authentic and sturdy bases. Shower trays have experienced a shift from the traditional acrylic ones to more sophisticated materials like resin.
Now consumers require sustainable trays that are efficient and aesthetic. Moreover, the expanding customer segment gradually wants an exclusive bathroom shower tray tailored to their needs. In modern bathroom design, low-profile shower trays are a must-have to offer a minimal feel and ultra-flat surface for children and the elderly.
2. Resin Shower Trays Align with These Trends
Resin shower trays check all the above-changing trends and bring users a one-stop solution to an exclusive yet luxurious washroom interior. And the characteristics of resin make the shower tray more sturdy.
Trends and Innovations in Resin Shower Trays
Since resin is becoming a popular choice for a bathroom shower tray, you must know its features to distinguish it from all others.
1. Slimline Designs
Modern decor requires low-profile shower bases thinner than regular material, adding elegance and an authentic feel to the bathroom. Resin trays are an ideal choice for crafting minimalistic trays that are super slim and sleek, bringing a soft feel from the moment someone steps on them.
2. Anti-Slip And Safety Features
The slip-resistant feature can be added to most bathroom shower trays to improve grip after adjusting the design. Resin shower trays tend to have a better grip naturally than other materials. Thus, applying this natural property to the anti-slip shower tray can reduce the risk of falling accidents significantly.
For more information about which is the best shower tray material: please also read The Complete Comparison of Shower Tray Materials: An In-Depth Guide.
3. Customization Options
Resin trays for the shower area are more flexible regarding style, color, and texture. Businesses can bring a client's idea to reality when using resin, no matter how complex. With a wide range of design options, resin trays are revolutionizing how we approach shower spaces, combining aesthetics with functionality effortlessly.
4. Easy Installation and Maintenance
The lightweight properties of resin make the tray easy to install. They also fit perfectly into standard shower enclosures. These are also relatively easy to maintain for its non-porous surface. It prevents the build-up of grime and soap. Most of the time, it isn't hard to clean it. Overall, the combination of easy installation and low-maintenance properties makes resin trays a convenient and practical choice for shower spaces.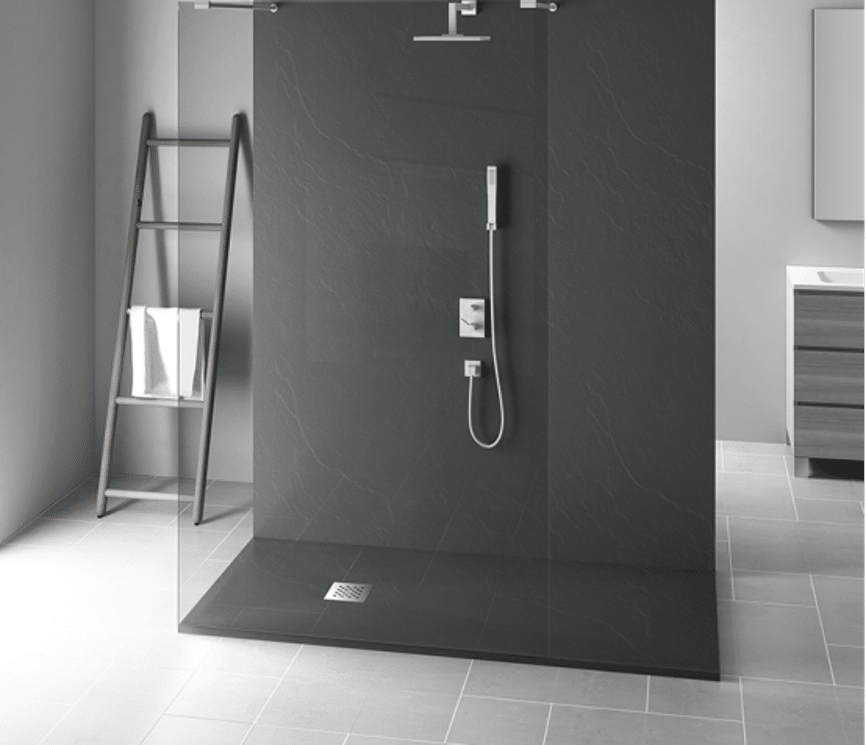 DAYA: Best Resin Shower Trays Manufacturer
DAYA has been a leading bathroom shower tray line manufacturer, with its legacy going back to 2000 when its first factory was established in Shantou City. Since then, the brand has been synonymous with quality and precision, providing 80,000 pieces monthly to businesses worldwide. DAYA was one of the first businesses to introduce resin trays in beautiful and authentic styles without compromising functionality. They are professionally designed with efficient drainage systems and ecological materials. Moreover, the premium thermal conductivity of its material allows users to feel minimal heat difference when stepping in.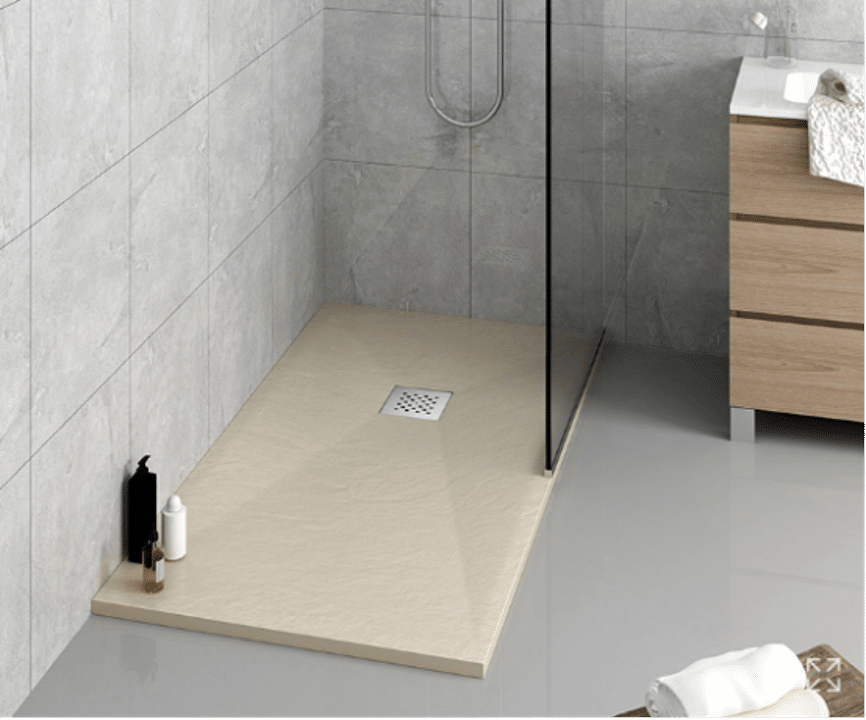 Conclusion
If you want a safe and hygienic shower experience, consider using DAYA resin shower trays. These trays have anti-slip and antibacterial properties to prevent falls and infections. Additionally, DAYA offers customized shower trays that can reflect your brand. They are a reliable partner for bathroom shower trays, so get in touch with them today to customize your trays.