Every business faces fierce competition in the present market, be it online or offline ventures. There are so many aspects to look at, depending on the type of business.
As a business owner, you might be overwhelmed with the operational aspects to an extent where you do not have enough time or resources to focus on marketing. This is where white label services can come to your aid.
With additional help, you can ensure the marketing operations of your business keep running smoothly while you are freed up to focus on other internal issues. Now, before we tell you which white label services work best to increase ROI, you must know what these services are and how they can be utilized.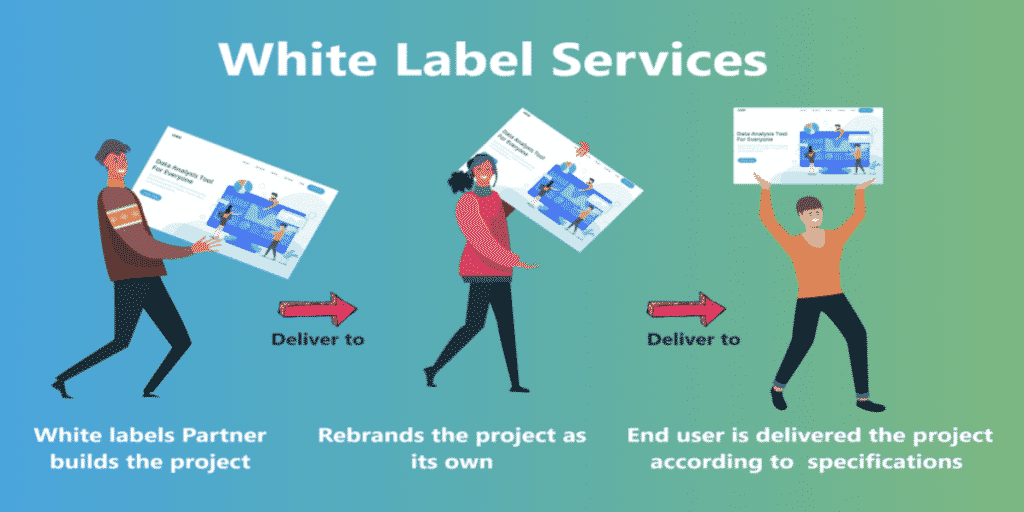 About White Label Services
In the digital marketing world, white label services are those that are provided by one company but presented to the customer under another company's brand name and logo. The reseller generally customizes the services according to their needs and sells them with their identity.
Offering specialized services that can be to the benefit of the business and its customers is a great idea to retain buyers. Since it is impossible for a business to cover all specialized services in-house, they take the help of a white label company in return for a fixed charge.
This is a targeted investment that does not occupy valuable resources during times of need and has gained a lot of popularity in the current market. From website maintenance to social media campaigns, you can avail white label services for anything and everything.
This way, your company can be freed up to carry out its main operations and leave the associated tasks for other experts who can provide quality services at a reasonable price.
Top 10 White Label Services That Can Increase Business ROI
There are hundreds of tasks that can be delegated to white label companies. However, some areas are more suited for such services and can fetch better revenue and ROI for a business. Let's look at 10 such white label services that can boost up the ROI of your business.
1. Website Development and Solutions
One of the most popular white label services is that of website design and development. A white label provider can offer a full package, from website design to development to deployment and maintenance. You can also build solutions like in-app chats, cloud calendars, forms, and other add-ons.
Website development requires expertise in frameworks like PHP, WordPress, HTML, and so on. White label developers can work with all these, incorporating all required features in the website. It will also save the money of hiring an in-house developer and ensure that your customers have a positive experience when they visit your site.
The benefits of hiring white label web developers include:
High-quality work
Less time taken
More cost-effective solutions
Required skills and experience
Knowledge of multiple languages
2. eCommerce Solutions
It is estimated that more than 2.14 billion people will buy something digitally in 2021. Thus, businesses must think about building an eCommerce website to sell their products. White label eCommerce solutions enable small and large businesses to sell their products directly online, thus making more profits and better ROI.
You can simply give an idea of the project's scope to the white label agency and ask them to develop an eCommerce platform. It can be built from scratch, thus resulting in a fully customized solution. With very little time and effort, you will get a ready online store that reflects your brand identity.
You can also opt for a full eCommerce package that takes care of development, deployment, and customer solutions.
3. SEO
Search engine optimization or SEO is the key to gaining traffic on the internet and ranking high in SERPs. It needs constant analysis, updates, and campaign changes. Thus, companies often cannot afford to focus their resources solely on it.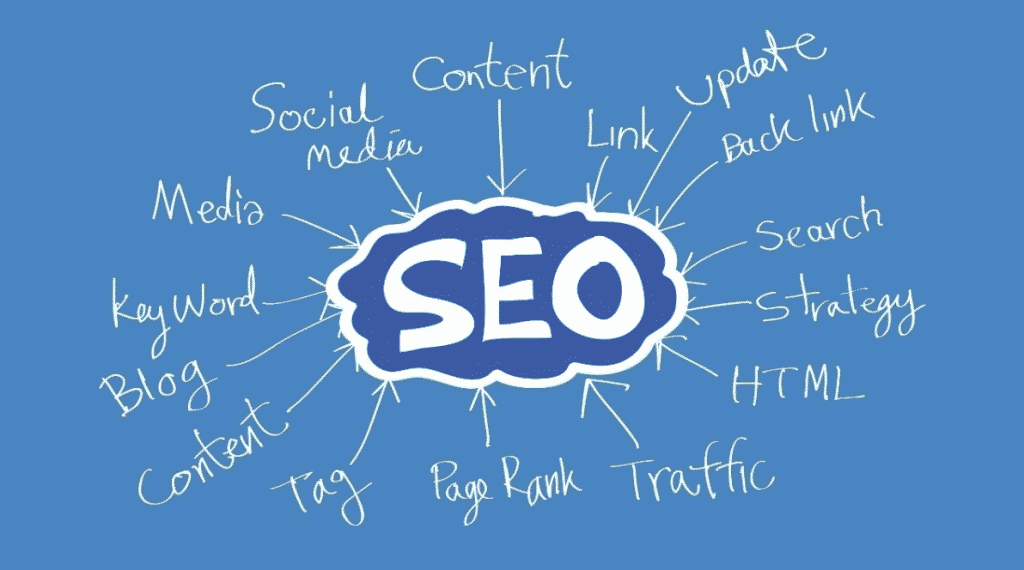 White label SEO services can work towards optimizing your website and listings, adhering to client requirements, and taking care of services such as link building, on-page and off-page SEO, blog outreach, etc. And all this can be done without hefty expenses.
White labelling lets you keep a detailed SEO dashboard and campaign performance metrics. You can easily analyze which strategies are working, which channels are fetching more revenue, and which aspects need to be improved.
4. Content Management
Content management includes both content creation and marketing. If your company deals with more technical stuff and does not have the resources to handle content efficiently, you should employ a white label agency to manage it. There are several types of services in this area.
One is content creation, where copywriters will provide written content for websites, blogs, and marketing campaigns. It can be a one-time purchase or ongoing service.
You can also ask them to write social posts, descriptions, emails, and other digital copy.
Next is content marketing, which includes branded text and visuals, social media advertising, and other SEO campaigns.
It leads to a higher number of leads, better client relationships, and more business prospects.
5. Social Media Marketing
Although social media marketing comes roughly under SEO, it involves a wide range of services that deserve individual attention. In the present market, social media holds the key to millions of followers, visitors, and buyers. A white label agency can tap the power of platforms like Instagram, Facebook, Twitter, etc., to make your brand popular.
Social media strategies, if implemented correctly, can increase profits and ROI hugely by drawing more website traffic and leading to conversions. Your company will be promoted on all platforms, with the right content, graphics, and messaging.
6. PPC Management
Per-per-click or PPC campaigns involve advertising on search engines to generate website traffic. Here, Google or Bing ads are placed by targeting specific keywords, and you need to pay for each click you get. Many businesses cannot afford to hire PPC experts full time, in which case they can choose white label services.
You can customize your campaign based on the type of clients. PPC white labelling helps to:
Provide good customer service and experience.
Expand business offerings and audience.
Get all campaign management services under one roof.
Boost business reputation through expert strategies.
7. Mobile App Development
Having a mobile app is always beneficial for business as more and more internet users have started using their mobile devices to perform searches. A mobile application can bring a boost to your revenue and reach a much larger audience. Hence, you need to invest in this area.
Instead of hiring an expensive full-time app developer, you can white label the mobile app development service. They will take inputs from you on how the product should be, and take care of the whole process, from inception to launch. This service is fully customizable, trackable, and offers consistent support.
8. Marketing Automation
Your marketing activities can be automated by using software to schedule repetitive tasks, like social media posts, email marketing, ad campaigns, promotions, etc. This is an efficient solution to a task that would otherwise take up much time and resources.
A white label agency can help automate your marketing operations in a way that doesn't take anything away from a personalized experience. You can provide a rough schedule of the activities and let them take care of the rest.
9. Graphic Design
Graphics are an important part of your brand identity and should be developed by expert graphic designers that can create custom designs and help you zero in on the perfect look for your brand.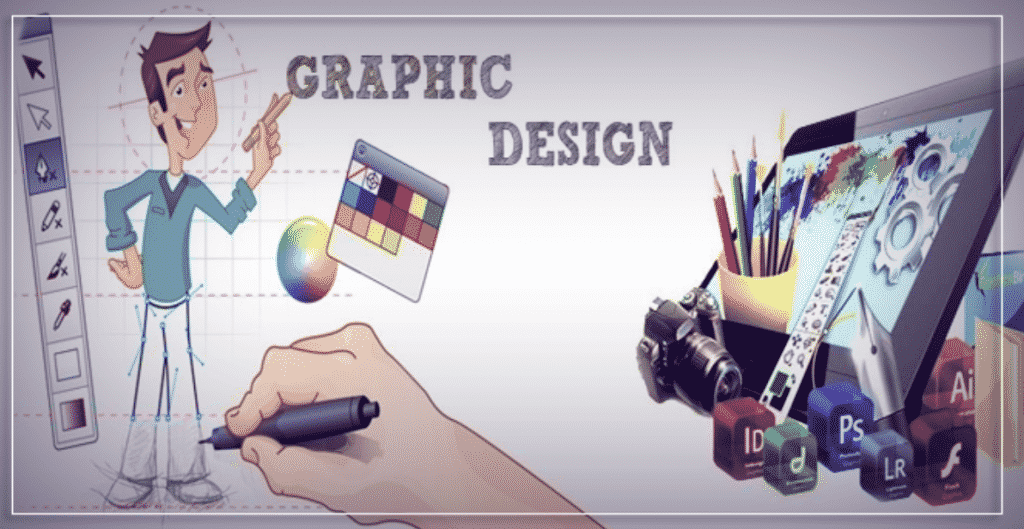 White label graphic design involves hiring a designer who will create original graphical elements for your brand, from business cards, website visuals, brochures, content design, logos, etc. They can also upgrade your social posts and ad campaigns with customized visuals.
10. Email Marketing
Email marketing is an effective but tedious way to reach customers. To ensure steady efforts in this area, you can hire white label services to create and execute email marketing campaigns. It is a great way to communicate promotions, offers, newsletters, and related content to your mailing list.
More than 75 percent of businesses have automated email marketing, to save time and resources. A professional marketer can run your email campaigns consistently, which is why you should opt for this service too.
Conclusion
White label services are a boon to companies who cannot afford to spend money and resources on specialized services that are needed by their customers. You can get your work done with a small investment and also resell the service under your brand's umbrella. This leads to better performance, more leads, and higher ROI.