If you're looking for a tool that will allow you to handle all of your company's branding needs in a professional, efficient, and top-quality style, look no further than designs.ai. Designs.ai uses advanced artificial intelligence algorithms to create personalized logos, banners, ads, and many other types of designs with professional design-level quality. And you can accomplish all of this without having to hire professional designers.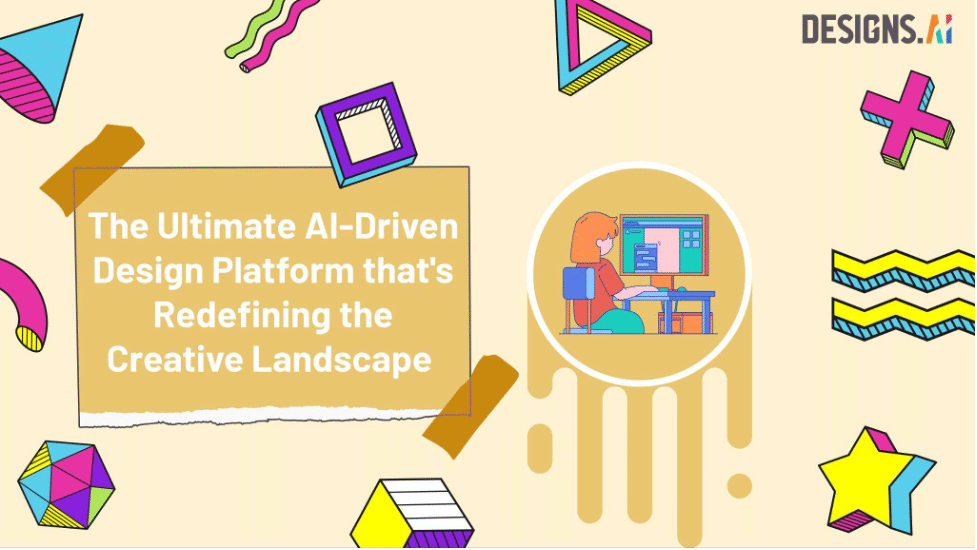 So, you might wonder: How is this all possible? Will I really be getting options that are different from other programs, or will there simply be a greater number of choices available? How exactly does AI work with design programs?
To answer these questions, let's take a look at some of the features of designs.ai, their underlying mechanisms, and how it can help you address all of your business' design needs.
Streamlining the design process
Designs.ai allows you to cover every aspect of the design process, from color selection to layout to advanced image creation. All you have to do is select your preferences from a scale of options, and the program will do the rest for you. This will allow you to save time that you would otherwise spend making decisions about design details and focus on other tasks.
Collaboration made easy
The program also serves teams very well. With its simple, intuitive interface and real-time program processing ability, teams working remotely can all collaborate on projects without delay. You and your staff can work together across time zones, large distances, or other seemingly insurmountable barriers, regardless of the size of your group.
Personalized design experience and asset library
One of the most exciting aspects of designs.ai is that it creates designs that are truly personalized for you. Design suggestions are based both upon keywords and color/layout, etc preferences, and also on your whole larger history of choices. The program takes into consideration your entire scope of preferences and creates suggestions accordingly.
The program boasts a huge library of design assets, including whole spectrums of images, different types of illustrations, icons, fonts, and more. You will never suffer for lack of choices with designs.ai.
Accessibility and affordability
In addition, designs.ai is available for everyone. The program offers a range of pricing plans and packages, depending on your team (or individual) needs. You'll be getting design studio quality for the cost of a standard app.
Real World Applications
Among the things you can do with the program are the following:
Branding and Logo Design
Once you've given the program some basic information – your company name, a chosen style, and a color preference – designs.ai's algorithms go to work creating an ideal logo for you in less than 2 minutes. If you decide to make some alterations, you can take your draft logo and easily adjust the font, color, or whatever other aspect you think needs fine tuning.
Social Media Content
Similarly, you can create top-notch social media graphics and images by simply giving the program a few of your personal preferences. Once you've entered some basic information, the program will generate hundreds of ideas for you to choose from in just a few seconds.
Web Design
Not only can designs.ai create stunning images for your website, but the program knows how to optimize content for search engines. You won't have to worry about going back through your material and optimizing later on, because it will all be taken care of by the program.
Print Material
Naturally, designs.ai's graphics quality is also extremely high, so your print material will come out looking like it came straight out of a design studio.
Video Creation
By simply typing in a script and selecting a chosen industry and mood, the program's ai design algorithms go right to work, creating amazing video content for you within seconds. You can add personalized transitions, music, or other aspects of your videos, and you can easily edit drafts after they are created.
Designs.ai is the perfect professional quality, time-saving design solution for small businesses and freelancers that will give you a competitive edge over other businesses. Check out designs.ai today, and let your creative juices flow!