Anyone who's been following the hype around multi-talented Hollywood hunk Enzo Zelocchi's long-awaited movie The Source has probably felt their spidey senses tingling over the last weeks. Why? Because this incredible tale, long destined for the silver screen, has finally reclaimed its momentum and entered pre-production.
The Source was one of a couple of big-buzz projects on Zelocchi's books that sadly had to be temporarily shelved due to the pandemic. The dedicated following of the star himself—famed for not only leading in but also writing, directing, and producing his own features—were quick to rally, placing a spotlight firmly on the first-look trailer and racking up record-breaking view counts.
It was powerful foresight of Zelocchi and his talented team to drop enticing trailers for these delayed up-and-coming projects, tiding fans over while we all rode out lockdown and waited for the movie-making mogul to reach momentum again.
Following the release of the trailer for The Source on Instagram, YouTube, and Vimeo, Zelocchi fans quickly figured out that something exciting was afoot. Most die-hard science fiction fans will recall time spent fantasizing about their dream movie mashups with fellow film-buffs. Imagine if you could take the superpowers from this cult classic and combine them with the iconic otherworldly scenario of that one—and so on.
Crucially, for those who'd spent a lifetime waiting for the perfect medley of fantasy-fueled cinematic magic to finally be manifested in a single reel, a glimpse of that dream had appeared on the horizon!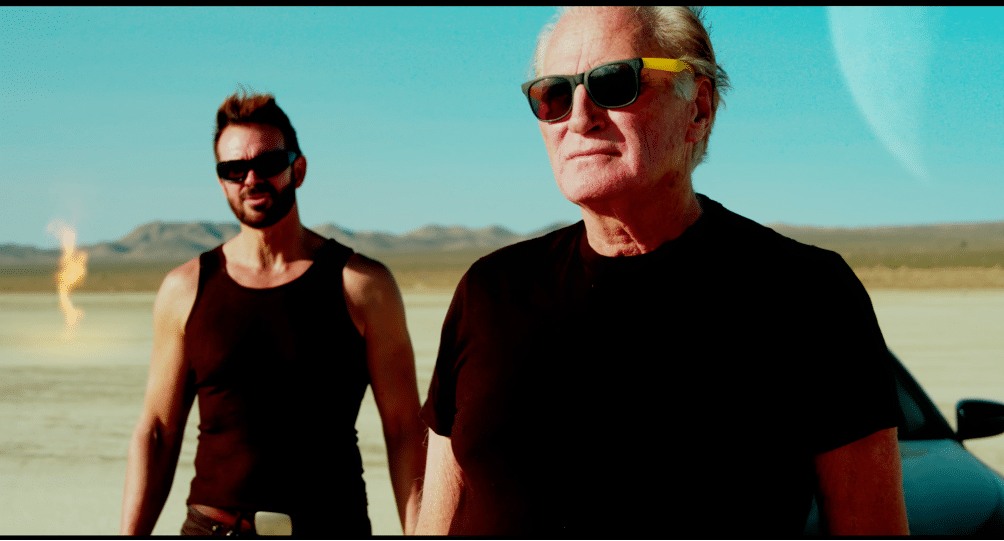 What Can We Expect from Enzo Zelocchi's The Source?
The phenomenal story of Enzo Zelocchi's hotly-anticipated feature The Source is literally a reverie for film lovers made real. As the Tagline revealed, The Source is set to be: "'The Crow' meets 'Mad Max' with a Tim Burton's touch in a futuristic dimension with a group of aliens trained to protect the universe and keep the balance with other parallel dimensions."
Now, with pre-production now officially back underway, pulses have been further set racing by additional details of the movie's plot. Soon, we'll see our otherworldly and super-power-enhanced protagonist Kent, played by Zelocchi, navigating a post-apocalyptic Earth in maximum style. The perfect scene for heroics will be set as we see that the planet is disintegrating due to humanity's negligent behavior, from nuclear warfare to unbridled pollution.
As the population tumbles into a vertigo of ignorance, replacing reason and logic with myth and prophecies, layers of complexity begin to emerge—think secret government plots, dark magic, parallel dimensions, a mysterious book, the covert presence of humanoid benevolent aliens, and an ultimate quest to possess untold power. An illustriously multi-faceted conceptual vision if ever there was one.
The Source will welcome to our screens a spectacular cast of heroes and villains. Noble Kent will face off against the ambitious and immoral Senator, Mr. Thomas Waltz, and his dark sorceress advisor while trying to safeguard four super-gifted children who are yet to realize their destinies.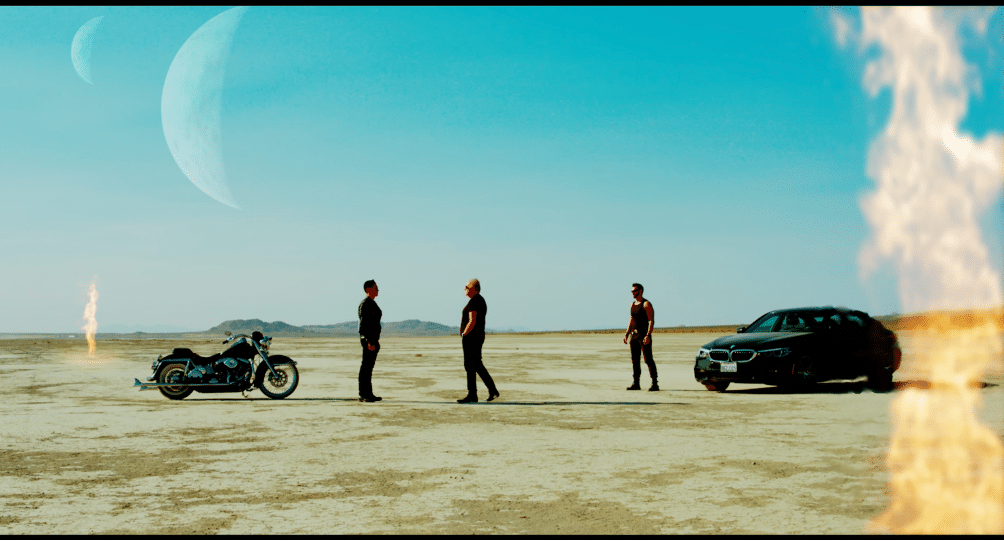 Production Details for Enzo Zelocchi's The Source
Alongside the above hints at a storyline, which have certainly whetted our sci-fi devotee appetites, additional details from The Source's production company Crossroads Entertainment reveal that Enzo Zelocchi will be reunited with veteran actor Joe Cortese, who is stepping into the shoes of the dastardly senator.
Once again, we discover that The Source poured directly from the imagination of Zelocchi himself, who is the movie's writer, star, and producer, aided by fellow producer TJ Mancini and executive producer Bob Gordon. Those who adore films such as Pitch Black, Riddick, and Guardians of the Galaxy will no doubt be delighted to hear that Mancini is a long-term Vin Diesel collaborator and no stranger to uniting action and fantasy on the big screen.
Entering pre-production in the USA, this English-language movie is rumored to boast a budget in the region of $40 million, so we can expect many more of the action-packed sequences seen in the trailer. Consider this a call to keep your popcorn on standby, sci-fi fans, because The Source is coming—and the landscape of our favorite genre may never be quite the same again.