Twin screw extruders have revolutionized the plastics industry with their unparalleled versatility and efficiency. These machines have become the backbone of many industrial processes, from manufacturing plastic products to creating intricate profiles. Among the diverse applications, They stand out from the realm of floor shaping, with the utilization of both parallel and conical twin screw extruders playing a crucial role. In this article, we will delve into the intricacies of these two extruder types, comparing their features and benefits, especially in the context of stone plastic composite flooring production, or SPC.
Parallel and Conical Twin Screw Extruders: Commonalities and Distinctions
Before delving into the specifics of parallel and conical twin screw extruders, it's essential to understand their commonalities. Both extruder types consist of two screws that rotate within a barrel, effectively mixing, melting, and shaping the raw materials. This process allows for efficient and consistent material processing, highly desirable in various industries, including flooring production.
However, parallel and conical twin screw extruders differ in their design and performance characteristics. These differences can significantly impact their suitability for different applications.
1. Diameter:
Parallel twin screw extruders have uniform screw diameters, ensuring consistent material processing. On the other hand, conical twin screw extruders exhibit a tapered screw arrangement, allowing for varying diameters along the screws' length. This difference can impact the extruders' mixing efficiency and material handling capabilities.
2. Concentric Distance:
The concentric distance refers to the space between the screws. Parallel extruders maintain a consistent distance between the screws, whereas conical extruders exhibit a decreasing concentric distance due to their tapered design. This difference affects the pressure and shear forces experienced by the material, ultimately influencing the processing characteristics.
3. Length-Diameter Ratio:
The length-diameter ratio of the screws has a substantial impact on processing capabilities. Parallel extruders typically have a smaller length-diameter ratio, which can limit their ability to process certain materials effectively. Conical extruders, with their larger length-diameter ratio, provide enhanced plasticizing capabilities.
Comparing Pros and Cons
Each extruder type has a set of advantages and drawbacks that are worth considering when choosing the appropriate equipment for a specific application.
● Parallel Twin Screw Extruder:
Pros: Parallel extruders excel in plasticizing materials due to their larger length-diameter ratio, which makes them particularly suitable for materials that require thorough mixing and homogenization.
Cons: However, their higher length-diameter ratio results in smaller torque output and bearing capacity, limiting their ability to handle materials that demand higher forces.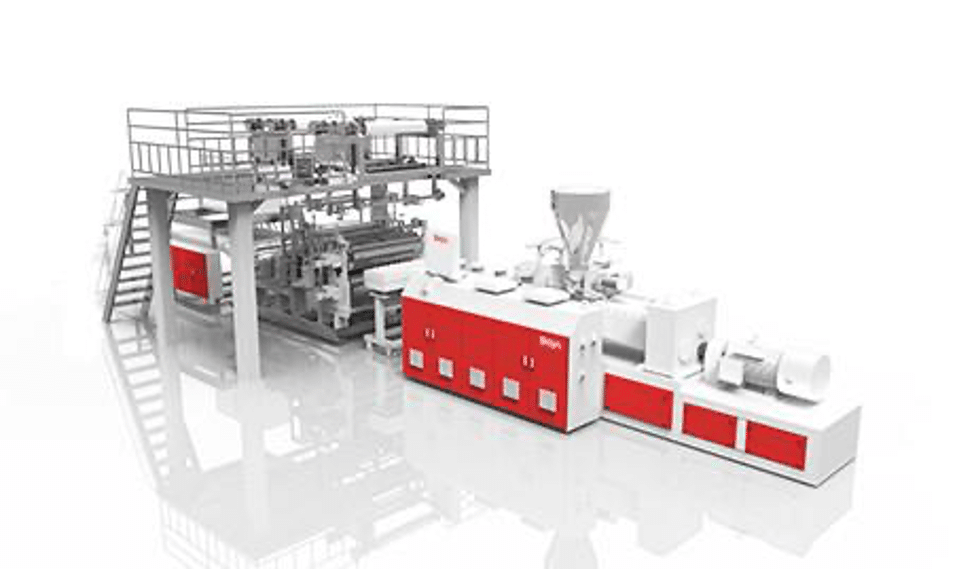 ● Conical Twin Screw Extruder:
Pros: Conical extruders boast larger torque output and bearing capacity, making them suitable for processing materials that require higher shear forces. Their design enables effective handling of challenging materials.
Cons: On the downside, conical extruders operate at lower rotation speeds than their parallel counterparts, which can impact overall throughput.
When producing stone plastic composite (SPC) flooring, the choice between parallel and conical twin screw extruders becomes pivotal.
Parallel Twin Screw Extruder: The enhanced plasticity offered by the larger length-diameter ratio of parallel extruders proves beneficial in mixing and dispersing the various components of SPC flooring materials. That results in consistent product quality and improved visual aesthetics. However, the limited torque output can be a drawback when processing highly filled or rigid materials.
Conical Twin Screw Extruder: For SPC flooring production, conical extruders shine in their ability to effectively process highly filled materials, ensuring uniform dispersion of stone particles and additives. Their robust torque output and bearing capacity are advantageous when dealing with the demanding requirements of SPC flooring compounds.
Discover Boyu SPC Flooring Lines
When considering twin screw extruders for your flooring production needs, Boyu offers a range of SPC flooring lines that cater to diverse requirements. With a deep understanding of the intricacies of extrusion technology, Boyu's machines are designed to optimize performance and product quality. Whether you're leaning towards a parallel or conical twin screw extruder, Boyu's solutions are engineered to elevate your production process.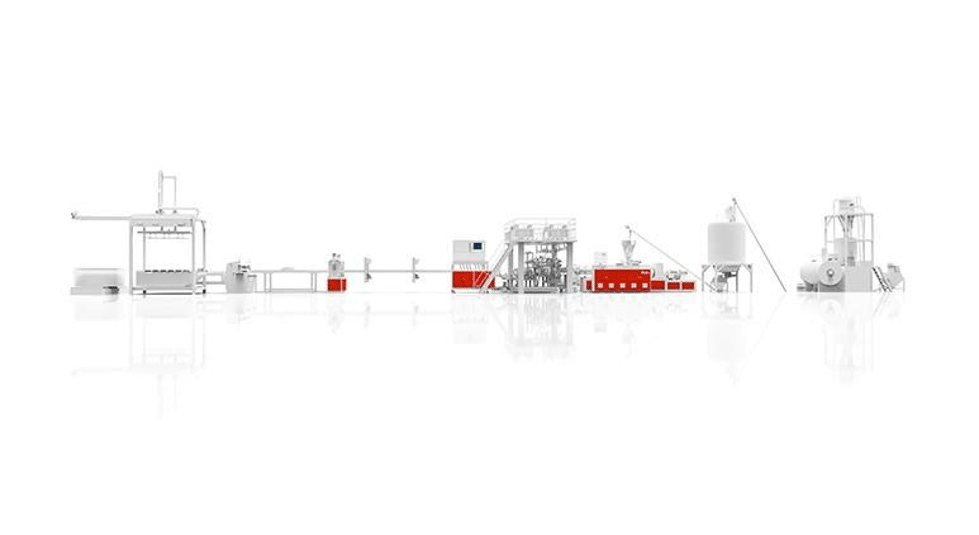 In the realm of plastic processing, the choice between parallel and conical twin screw extruders can greatly impact the success of your business, especially in specialized applications like SPC flooring production. While parallel extruders offer enhanced plasticity, conical extruders bring robust torque capabilities to the table. Recognizing these distinctions and their relevance to your specific materials and products is essential.
Boyu stands as a reliable partner, offering top-notch SPC flooring lines that harness the power of both parallel and conical twin screw extruders. With a commitment to innovation and quality, Boyu's offerings beckon those who seek to take their plastic processing endeavors to new heights. Explore the possibilities, make an informed choice, and embrace the extrusion technology that aligns perfectly with your business goals.