As more and more consumers prioritize their health and seek out healthier options, it's crucial for your business to stay on top of the latest trends. One such trend is the rising popularity of low-sodium oyster sauce – a healthier alternative to regular oyster sauce gaining traction among health-conscious consumers. But is low-sodium oyster sauce a healthier choice for your customers? In this article, we'll explore this sauce and why it may be smart for your business to incorporate this healthier option into your products.
What Is Low-Sodium Oyster Sauce? How Is It Made?
Looking for something with that classic oyster flavor, but without all the extra salt? Check out our less sodium oyster flavored sauce! This umami-rich delight is made according to a similar recipe as traditional Oyster Sauce, but with reduced amounts of sodium and other ingredients. Use it to season your meats or marinate stir-fries, soups and noodles – you'll be sure to find perfection in every bite!
Let's see how less-sodium oyster sauce is made:
To preserve its flavor, the following ingredients are added to this product: water, sugar, oyster extractives, modified corn starch, monosodium glutamate, wheat flour, potassium chloride for a richer taste sensation and texture; caramel color for an enticing look; yeast extract as a flavor enhancer; citric acid to bring out subtle citrus notes; and sodium benzoate as a preservative.
The ingredients are then blended to create a smooth and savory sauce with a delicate balance of sweetness and saltiness. The result is a product with all the richness, flavors, and texture of traditional oyster sauce without the added sodium.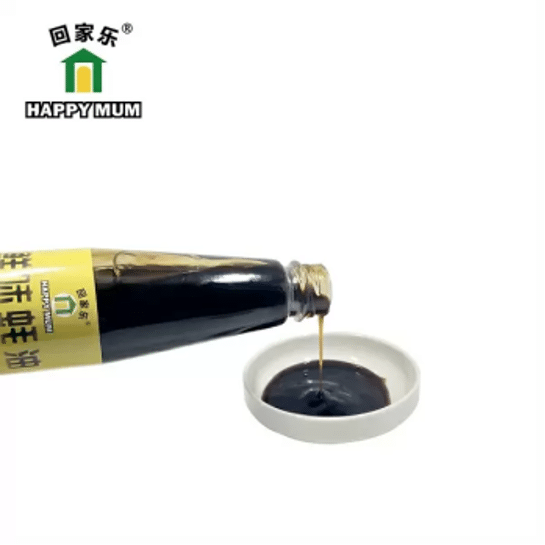 Which Is Healthier: Low-Sodium or Regular Oyster Sauce?
l Taste and texture:
Low-sodium oyster sauce retains the same excellent umami flavor. The texture is also smoother and thinner than regular oyster sauce. This makes it easier to incorporate into dishes and enhances the overall eating experience.
l Sodium levels:
Low-sodium oyster sauce has at least 25% less sodium than regular oyster sauce, making it a healthier choice for those looking to reduce their salt intake.
l Nutritional values:
Low-salt oyster sauce is generally lower in calories and fat than regular oyster sauce. Additionally, it contains more vitamins and minerals, including protein, iron, zinc, and magnesium, making it a healthier choice overall.
Overall, oyster sauce nutrition is not as good as low-sodium oyster sauce, making this oyster sauce a healthier option compared to regular oyster sauce. However, moderation is key when consuming any type of oyster sauce.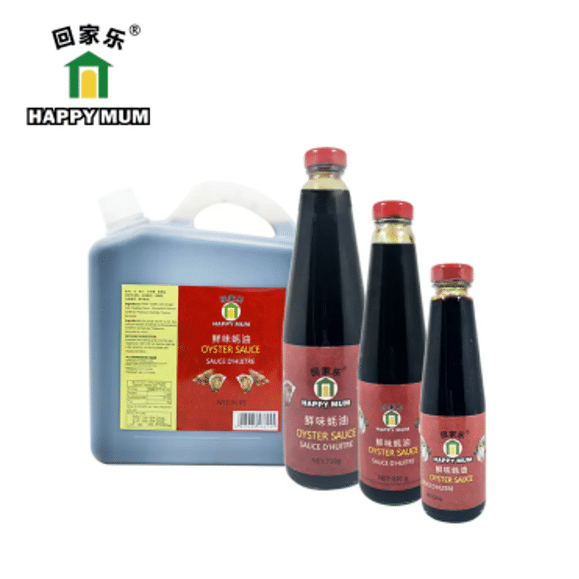 How to Use Low-Sodium Oyster Sauce in Cooking
Low-sodium oyster sauce is a great ingredient for cooking if you're looking for a healthier alternative to traditional oyster sauce. Here are some tips for using this low-sodium sauce in your cooking:
l Use it as a seasoning: It can be used instead of salt. Add a small amount to your dishes while cooking to enhance the flavor.
l Combine it with other seasonings: To further enhance the flavor of your dishes, you can combine low-sodium oyster sauce with other seasonings such as soy sauce, garlic, ginger, and chili paste.
l Stir-fry dishes: Less-sodium oyster sauce can be used in stir-fry dishes like fried rice and noodles, adding a savory and slightly sweet flavor.
l Veggie stir-fry: Low-salt oyster sauce is also a great way to add flavor to veggie stir-fry dishes. It pairs well with green vegetables like broccoli, bok choy, and snow peas.
l Soups and stews: You can add this oyster sauce to soups and stews to add a rich umami flavor.
l Marinades: It can make an excellent marinade for meats, poultry, and seafood. Combine it with other seasonings like garlic, ginger, and honey to create a flavorful marinade.
Where to Buy Low-Sodium Oyster Sauce and the Best Oyster Sauce
Foods' commitment to using natural and quality ingredients makes their oyster sauce with low sodium a healthier alternative to regular oyster sauce. If you're looking for a healthier option to attract more consumers, buying Jolion Foods' low-sodium oyster sauce in bulk is a worthy investment. With their extensive experience and focus on quality, Jolion Foods has become a trusted brand for healthier Asian-inspired sauces, such as vegetarian oyster sauce and gluten-free soy sauce. Contact Jolion Foods for healthy sauce and condiments, and start enjoying the best of both worlds today.