Running a newly formed business is hard. Many businesses fail in their first year, and many others don't make it past the five-year mark. And even businesses that survive can fail if they fail to adapt to changing market conditions. Marketing is a hard science, but digital marketing is even harder. And the special nature of SEO can make it the most difficult form of marketing for your startup business. At the same time, if done right, there is little that can compete with high organic visibility on search engines when it comes to promoting your business.
High positions in the search rankings create a good level of trust among users, and all the best business relationships are built on the basis of trust. In this article, we'll take a look at SEO as a marketing tactic specifically for startup businesses. This will equip you, as a new business owner, with the knowledge to help you make the right decisions when implementing your SEO strategy and hiring an agency to promote your web resource.
How SEO Can Help Startup Businesses Compete With Big Brands
If you are starting a new business and are looking to increase sales and the number of visitors to your website, SEO is the best channel for you. SEO helps startup business owners build fast, reliable websites that rank higher on search engines like Google. Not only that, with SEO, you can even compete with the big brands and authority sites in your industry.
The main thing is to understand that SEO and search engines are fundamentally important for the development of your business. All you need to do is to focus on the following factors for your Startup Businesses to do a good job: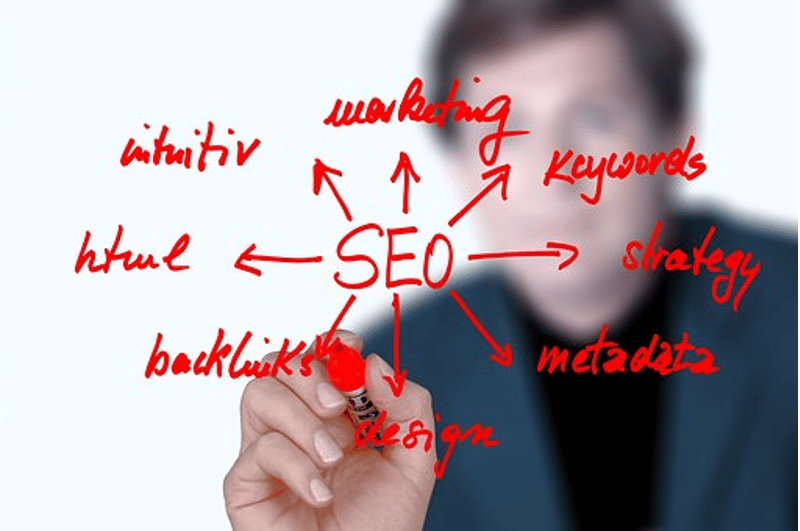 ●     Site structure
Navigation and site structure plays a crucial role in the SEO promotion of sites. If it is impossible to find the desired section on the site or it is difficult to get confused about the location of the elements, then the client will not linger on it for a long time. Today, search engines analyze behavioral factors, and if the bounce rate on the pages goes beyond the acceptable limit, the site will not reach the TOP.
●     Content
Content is everything the user sees on the site: texts, images, infographics, tables, animations, reviews, etc. The main focus of the startup business should be on posting useful content. Content is why the user goes to the site, especially to the informational one. To get to the TOP-10, you need to post expert and unique text that answers the question asked and leaves no objections.
Proper SEO implies a focus on the relevance, attractiveness, and uniqueness of the content of the site pages.
●     Quality backlinks
The main stage in working with a startup business is getting external links. Links must be placed carefully.
Advertising platforms must be verified;
Build link mass at a slow pace;
Study competitors and their link profiles;
Choose sites in the same region as yours.
Remember: the number of links is not important. The backlinks should be located on reliable and authoritative sources so that the client's site is also considered reliable for search engines.
●     UX (user experience)
UX (user experience) is an integral part of SEO. When promoting a commercial resource, the purpose of which is to sell, you need to create clear and simple navigation. Modern users do not like to look for the cart button and understand the intricacies of the site. It is easier for them to go to a competitor.
For online stores, usability plays an important role. Usability includes not only navigation but also the color scheme and the convenience of block placement. It involves designing and/or modifying the site in such a way that the navigation and use of the pages is intuitive for every user.
●    Technical SEO
If you have a large and complex site, focus on proper technical SEO (or hire someone). Technical optimization does not guarantee a 100% result without all other methods, but even without a well-functioning operation, the resource will not rank well and, moreover, will not receive a high conversion. In addition, technical SEO also checks the mobile version, Robots and Sitemap files, errors in the Google Search Console, and more so as not to cause complaints from search engine algorithms.
Optimize yourself or order an SEO service
Today, CMS and numerous add-ons greatly simplify the internal optimization of the site. Plugins and add-ons allow you to:
edit robots.txt and .htaccess;
generate and manage an XML sitemap;
set human-readable addresses;
set up forwarding;
set and edit meta tags;
manage script loading to speed up page loading.
Therefore, even a beginner who decides to take the time to get acquainted with the basic concepts and rules of SEO promotion can master the basic internal optimization and get some positions at the top. But when it comes to business, there will always be tasks more important than technical ones. That is why it is worthwhile to realistically assess whether it is worth spending so much time and effort or whether it is better to devote them to developing your own business. As a rule, it is more efficient to outsource website promotion:
Professionals will take over.
The price will pay off with the results and parallel development of the company.
An integrated approach and repeatedly tested methods will be applied to website promotion.
Thus, neglecting search traffic is deliberately foregoing a powerful source of loyal and interested visitors who are easy to turn into customers. Even a start-up business can participate in the struggle for the top of the issue and get their first orders from the network. If you have the time and desire to achieve the result, you can do it yourself. But you can save resources and speed up the result by contacting the SEO specialists of Trophius.