Nothing compares to snuggling up in bed and enjoying some much-deserved time off work. Take a moment and look at the state of your bedroom right now. Is it cozy enough? Would you love to spend the whole day just nestled up in bed while enjoying me-time alone?
If your bedroom is not yet the cozy haven you have always wanted, you do not have to despair. With simple tips and tricks, you can turn your bedroom into the warm hug you desire. That is what this article is all about. Whether you have a small bedroom or a huge master bedroom, you can be sure to find the perfect idea to transform your space with the tips below.
Furnishings are everything
Soft furnishings – bed linens, throws, blankets, curtains, and pillows – are what make up a bedroom. So, pay attention when choosing them. Consider soft furnishings and position them strategically. Building layers of textiles and soft furnishings can instantly give a feeling of warmth to any room.
For your window treatments, consider a layered arrangement of custom roman shades on the back and curtains in the front. Or pair sheer drapery with heavier front curtains.
Now, don't forget about the rugs. Even if your bedroom has hardwood floors or is carpeted, decorating with rugs is a great way to add color, texture, and comfort to your space. When it comes to pillows, you cannot go overboard with them.
Avoid clutter as much as possible, so your space doesn't look unorganized. Place your furniture functionally and practically and make it look welcoming. For instance, you can optimize your bedroom design plan by facing your bed out of the windows or doors.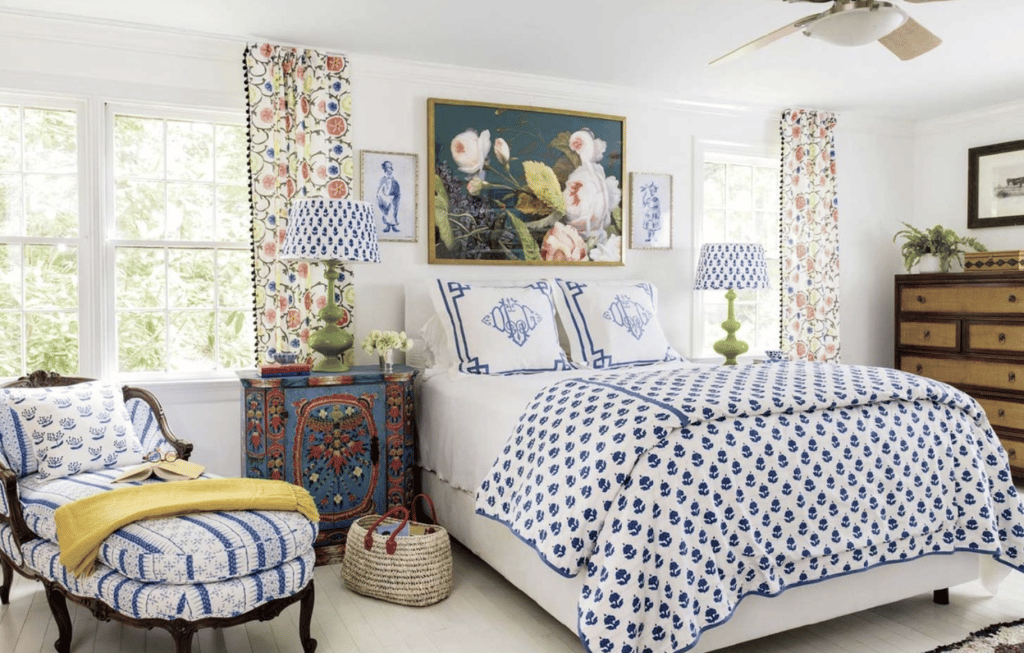 Bring in Nature
Usher in the breath of life into your bedroom with flowers and plants. Imagine waking up to nature every morning! The great thing about adding flowers to your space is that they add color and calm without overpowering your interior.
The size of your bedroom does not matter. You can use nature to your advantage and make your bedroom look bigger than it is. A small pot of your favorite flower on the windowpane or your bedside can turn your bedroom into a beautiful haven.
Choose Colors that Suits Your Feelings
What sensations and emotions do you want your bedroom to evoke when you step into it? Your choice of color palette will do the trick. You can create a welcoming and relaxing atmosphere with warm colors. Warm colors wrap you up in comfort as you settle in your cozy haven at the end of a long day. Warm ivory, pale yellow, and soft pink are some great colors that can turn your bedroom into the coziest retreat.
Along with walls, consider incorporating these warm colors into your custom curtains or shades to create a continuity of warm palette on all vertical spaces and elements.
Incorporate Wood in the Décor
It doesn't matter whether your bedroom is big or small; adding touches of wood is a great way to add warmth. You can choose to add a simple board cladding or use limed oak paneling for the wall.
If you cannot afford woodwork in your renovation plan, you may choose exquisite wallpapers that imitate wood cladding. You can bet it will look great all the same.
Adding wood accents and furnishings to your bedroom can create a cozy feel that will make you want to retire to your bedroom early every day.
Buy Good Bedding
How cozy your bedroom will feel depends largely on the main piece that makes a bedroom – the bedding. It is best to invest in good bedding to improve the comfort of your space.
Sometimes, it is worth it to spend a high percentage of your bedroom renovation budget on this singular piece. That is because your bedding will directly impact the quality of sleep you get each night. When choosing your bedding, go for top-quality soft fabric for the materials.
You should also choose the right mattress to give the comfy feeling you are looking for. While selecting the materials for your bedding, make sure that everything complements your bedroom.
Final Words
Finally, embrace minimalism. Your bedroom is the first and foremost place of rest, rejuvenation, and relaxation. Do not turn it into another workroom or entertainment space. Take out the extra clutter, such as the laptops and TVs.
Focus on things that make you relax and bring you joy. These are the five tips you can add to your next bedroom redesign plan to turn any room into the coziest space ever.