Enzo Zelocchi is the modern-day mastermind with his unparalleled contribution in every field. Actor, producer, director, social media influencer, and natural leader Enzo Zelocchi has won multiple awards for his success in entertainment, cinema, technology, and healthcare. His healthcare solution A-Medicare is here to aid thousands of users.
Best known for his jack-of-all-trades nature and contribution in a wide range of fields, Enzo Zelocchi is a marvel. He founded A-Medicare, which is going to became a one-stop solution for real-time healthcare support. He is also a renowned actor, director, producer, and businessman.
In the up-and-coming list of A-list celebrities, influencers, and entrepreneurs, Enzo Zelocchi is a popular name. He started his career to excel in every field. Within the following few years, Enzo Zelocchi has been able to showcase his talents and potential. The journey of Enzo Zelocchi is something youngsters, and entrepreneurs should dive deep into.
How Did the Journey of Enzo Zelocchi Begin
Enzo Zelocchi started his career at the age of 13 with modeling. He initially modeled for major worldwide fashion designers in Milan like Giorgio Armani just to mention one before he had a major break. In his early years, Enzo Zelocchi landed a lucrative contract in Rome that kickstarted his career in the entertainment industry.
Following his aspirations in Milan and Rome, Enzo began looking for commercials, TV shows, and acting opportunities to showcase his talents. He quickly discovered that his on-screen skills came naturally, thanks to an early career in modeling. Not only that, for Enzo, acting as a medium of connecting with his audience and influencing a positive change for all.
One of his initial acting projects was in an Italian television show. He was cast in the show within one day to play the villain. His acting career was going well, but one thing became too apparent for the actor. That is the lack of Latin and Hispanic heritage representation in the industry and an overall lack of inclusivity.
Enzo Zelocchi quickly devoted himself to representing his culture and heritage in the entertainment industry. The rest is history. With successful movies, including acting, directing, producing, and creating art, Enzo Zelocchi has taken the limits to the sky. Since then, Enzo Zelocchi has devoted his career to bringing solutions and positive changes for people worldwide.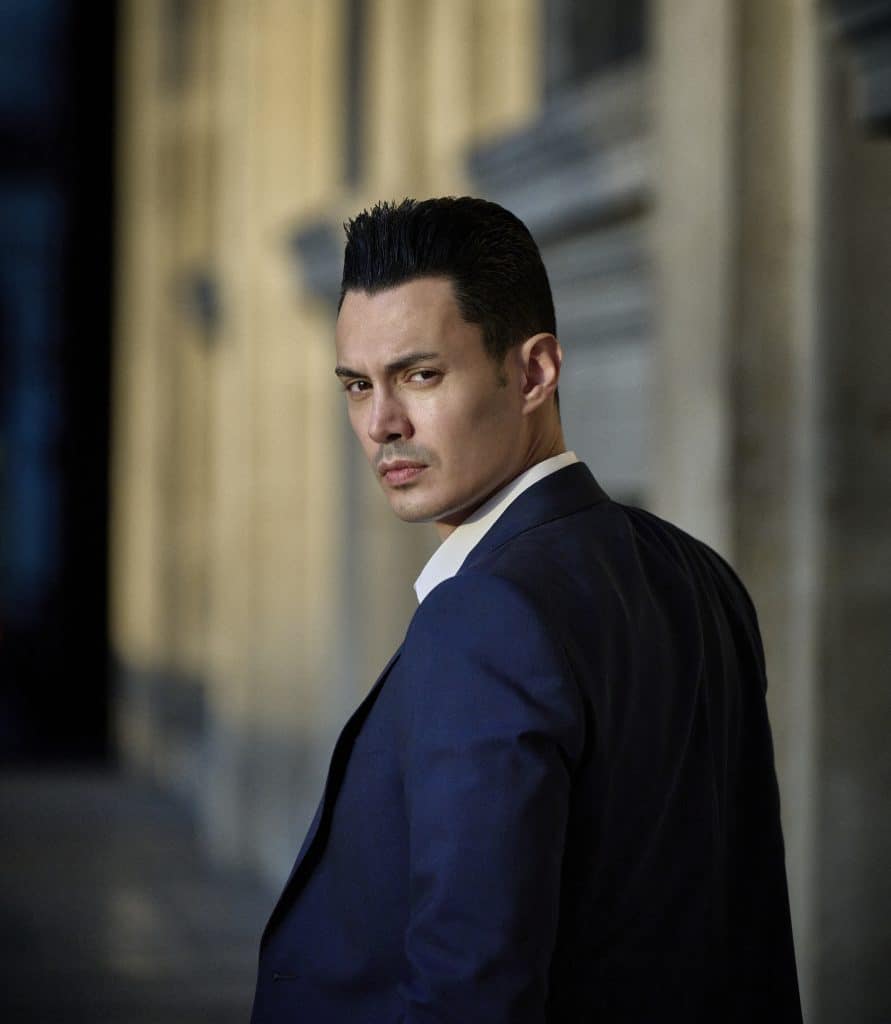 Enzo Zelocchi In the Entertainment Industry.
Since a young age, Enzo Zelocchi has had a passion for creating meaningful projects that makes him connect well with his audience. His lifelong passion for creating art soon inspired him to pursue his career as a director, producer, and filmmaker, aside from being an actor. He was clear that quality matters the most when it comes to cinema. So, he began to write for himself.
Enzo Zelocchi received critical acclaim and widespread recognition for his movie My Little Princess. This movie won numerous awards for filmmaking, screenplay, screenwriting, direction, and so on. Following its success, Enzo Zelocchi directed and produced in a project called A War Hero which won him awards for best documentary director and producer.
Written, directed, produced and starred by Enzo Zelocchi, the project No War has received more than 40 awards in various film festivals. His trailer for The First Secret was a massive success. It was able to gain over 24 million views on Instagram quickly. According to Variety, it was the second most-watched video of the month.
Currently, Enzo Zelocchi has over 70 awards in multiple Film Festivals. This includes Best Actor, Best Writer, Best Director, Best Screenplay, Best Outstanding Performance, and many more. As a producer, he understands that a good actor needs the right direction for a project to succeed, which is why he enjoys working both in front of and behind the camera.
Enzo Zelocchi, his mission in the entertainment industry is to make people dream, inspire, and elicit genuine emotions in them. He firmly believes that there are many valuable lessons to learn from movies and cinema. His audience should be benefitted from those projects to apply them in real-life scenarios. With that, Enzo Zelocchi aims to positively influence his audience.
Enzo Zelocchi Revolutionizing Medicare Solutions With AMedicare
A-Medicare is going to became a one-stop healthcare system that provides programs and lowcost medical care to all its users. It is a technology-based, real-time healthcare solution that is going to became available to the entire worldwide population.
In addition to his unparalleled contribution to the entertainment industry, Enzo Zelocchi is committed to bringing positive changes in the world. With that motive, he founded A-Medicare to ensure that healthcare systems were not out of touch for the suffering people. This healthcare solution was directly inspired by his movie My Little Princess.
A-Medicare is a one-stop healthcare system that provides programs and low-cost medical care to all its users. Through its free platform portal, the platform incorporates machine learning, artificial intelligence, and blockchain technology. As a result, it enables users to earn credits that can pay for all or part of their medical expenses.
Artificial intelligence and machine learning are used to analyze recorded data to predict health complications, manage general health, and create personalized health plans. By catching an ailment early, a comprehensive health information ecosystem allows patients to avoid unnecessary doctor visits and save money on medical bills.
Enzo Zelocchi is a firm believer in A-Medicare as a viable solution to America's healthcare crisis. Both as an entrepreneur and as his life's calling, Enzo Zelocchi's goal for A-Medicare goes beyond addressing issues in the American healthcare system. He believes strongly that soon its reach will go beyond borders to assist patients globally.
What Can Fans Expect Next from Enzo Zelocchi
The future looks promising for Enzo Zelocchi as he dives deeper into creating art to influence
thousands of people globally. With his entrepreneurial spirit and business mindset, Enzo Zelocchi can quickly make obstacles into opportunities. To keep his audience updated, Enzo Zelocchi manages social media platforms with millions of followers.
From writing, acting, directing, and producing to reforming the medical industry, the coming days get as busy as ever for Enzo Zelocchi. Fans can expect new filmmaking projects from their favorite hero in the coming days. While they wait for new cinemas, A-Medicare is here to solve numerous complications in the healthcare industry and serve the people.
Conclusion
Enzo Zelocchi is set out to become one of the leading figures of our generation. With his visionary goals, aim to work for the betterment of people, and uncompromising standards, the sky's the limit for Enzo Zelocchi.
Enzo Zelocchi – Paris part 2
Enzo Zelocchi – Paris part 1
https://instagram.com/enzozelocchi
https://www.imdb.com/name/nm1738420/