The population of smartphone users in America is 301.65 Million and is expected to reach 311.53 Million by 2025, as per Statista. With these rising figures, it is vivid that our lives are encompassed with ease and convenience.
There were times when we undertook an effort to write a card on occasion and dial a number to offer our wishes. However, with technology at our fingertips, literally, all it takes is a few taps on the screen to wish an individual; we have lost the imperative personalized touch.
The need to connect with our loved ones and learn about their lives and well-being is becoming a thing of the past. With technology constantly evolving, humans are sliding further away from each other. But what about those few who still like to connect on a personal level and would like to remember their dear ones and also leave personal thoughts and stories behind as a remembrance?
To overcome this question, Storii was invented as a platform to record messages for current and future generations. Gifting the gift of stories to a loved one is a commencement of unconditional care and love. The well-processed and thoughtful features incorporated offer exclusivity.
The user can choose desired questions to answer from the curated library or customize the question and edit the order sequence as required. With zero hassles on the internet and smart gadgets, Storii is accessible through a simple house phone. The user can schedule automatic phone calls as per availability or call Storii directly to share life stories. The recordings are transcribed automatically and added to the relevant profiles. There are zero worries of a security breach wherein the stories are shared via emails and downloadable links. These links can be re-visited as per desire or printed out in a simplified book.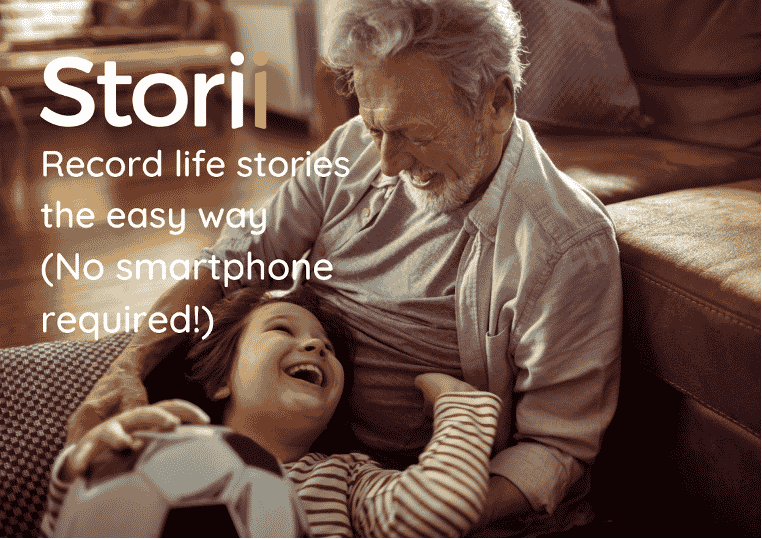 Building interactive stories is an additional feature on Storii. The user can create a multimedia life biography for themselves and their loved ones. Photos, music, videos, audio recordings, and text connect the dots of the past with the present. Simple to use and focused on improving family connections, Storii is for all.
StoriiCare is another exceptional feature that manages tasks, tracks activity, and sustains engagements for care providers. Used by Residential, Adult Day Care, and Home Care communities, Storii is the apt way to get an update on the loved one from the care providers.
A remarkable gift for recording memoirs and documenting stories, Storii is the perfect gift for all the fathers on Father's Day. Witness the crinkled smile and teary eyes as the digital gift unravels gradually.
Utilizing interactive responses and 1000 life story questions to choose from, Storii emerges as the go-to platform to create a lifetime of memories for the current and upcoming generations.