Electronic capacitors are one of the most versatile electrical components you'll find in a circuit. Be it energy, storage, noise filtering, power conditioning, or signal coupling and decoupling, it's astounding what all capacitors can do. That being said, you can't just use any capacitor for all applications. It's important to know the differences in their electrical properties to know the best one for the job.
In this comprehensive guide, we'll help make things clearer for you by going over different types of capacitors and comparing them with each other.
Different Types of Capacitors
Following are the different types of capacitors you'll commonly find in the market:
● Ceramic Capacitor
As their name suggests, ceramic capacitors use ceramic material as their dielectric. They are most popular for having a compact size, being lightweight, and yet being able to hold a significant amount of capacitance. In addition, they are reliable, cheap, and known for their low energy loss factor.
● Electrolytic Capacitor
Electrolytic capacitors are polarized capacitors with high capacitances and come in two main types: aluminium electrolytic and tantalum electrolytic. Their structure includes a metal foil, which forms a film of insulating metal oxide on anodization. The film acts as the dielectric, while an electrolytic layer covering the film acts as a cathode.
Film capacitors are a non-polarized type in which a plastic film, often metallized, acts as the dielectric. That's why such a capacitor is also known as a metallized or plastic film capacitor. Of all the different types of capacitors available in the market, these are known to have superior properties of high capacitance precision ability, long shelf life, and low dissipation rate over the others.
Comparing Different Types of Capacitors
The type of capacitor you should choose primarily depends on the application you intend on using it for. Some of the common applications for capacitors include electrical energy storage, noise filtering, power conditioning, power factor correction, coupling and decoupling, etc.
To help make your decision of choosing between the different types of capacitors easier, we've compared all three of them on the following basis:
1. Frequency
If the application involves high frequency, like in medical equipment, you'll require a low ESL capacitor like film. These can even handle high voltage power fluctuations and guarantee minimum energy loss in the form of heat. Electrolytic capacitors have bad tolerance and are also prone to leakage. That, combined with their high inductance aspect, makes them incapable of handling high-frequency applications. The same goes for ceramic capacitors; their low impedance makes them more suitable for low-frequency applications.
2. Size
When it comes to size, ceramic capacitors are known to be smaller for the same capacitances as the other two types. So, they are best for circuits in which you don't have a lot of space to accommodate many or bigger electronic components. However, it's also important to know that these capacitors have low capacitances, generally varying between 1nano farad and 1micro farad.
3. Cost
Electrolytic and ceramic capacitors are generally cheaper than film capacitors, but they come at the cost of reliability. Film capacitors are known for their more seamless operation, which often makes the price tag worth it. Plus, they also last way longer than the other two types, so you get your money's worth in the long run.
4. Temperature Stability
A major drawback of electrolytic capacitors is that they are highly sensitive to temperature change, which means that their capacitance decreases at high temperatures. In comparison, film and ceramic capacitors have a wider operation temperature range with more consistent performance.
Where Can You Get High-Quality Capacitors?
It's important to note that while knowing about different types of capacitors can help make your circuit more efficient, you also have to consider where you're getting them from. You don't want low-quality capacitors that compromise a circuit's whole operation.
That's why you should go for a reliable capacitor manufacturer like DIN Electronics, known for its wide range of high-quality capacitors. Their film capacitors are manufactured in state-of-the-art facilities with the most advanced production techniques.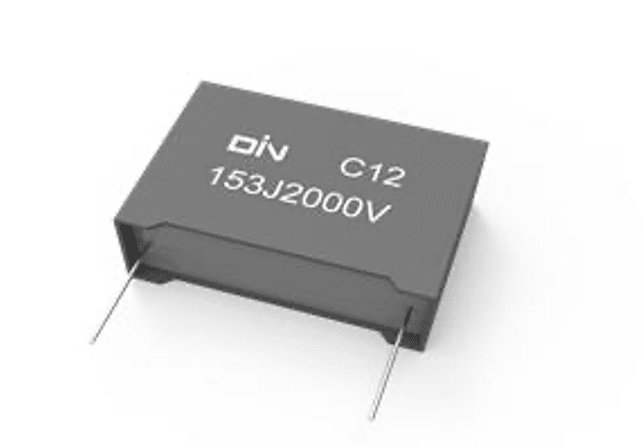 Conclusion
DIN Electronics is a leading national capacitor manufacturer widely famous for its advanced testing and production equipment. They are also constantly investing in research and development, aiming to design advanced electronic components with enhanced properties.
Their quality management meets ISO and other international standards approved by many third-party auditors. Apart from that, all their equipment is tested and certified by laboratories, including CQC, UL, VDE, and ENEC. So, basically, with DIN Electronics, you get the best electronic components in the market.