PPT (PowerPoint Presentation) is a great office tool to help us support our opinions when we address a speech or make a presentation. In order to not change the format of PPT when we send it to others, it's a good idea to convert PPT to PDF. However, we also need to make some changes or edition to PPT. So, converting PDF to PPT, especially in those situations that the PDF files contain plenty of pages, is essential. In this post, we will mainly introduce how to convert PDF to PPT with EasePDF directly.
EasePDF, an online converter with over 30 tools, offers us much convenience when we handle PDF files. It possesses many characteristics that other tools and applications don't have. For instance, all of the tools in EasePDF are free of price.
EasePDF can be operated or worked on any operating systems and devices. More importantly, you don't need to worry that your personal information leaked or stolen. Because all your uploaded and downloaded files will be protected by a 256-bit SSL Encryption. These files and sharing links will be deleted in 24 hours. More functions and tools are still being developed.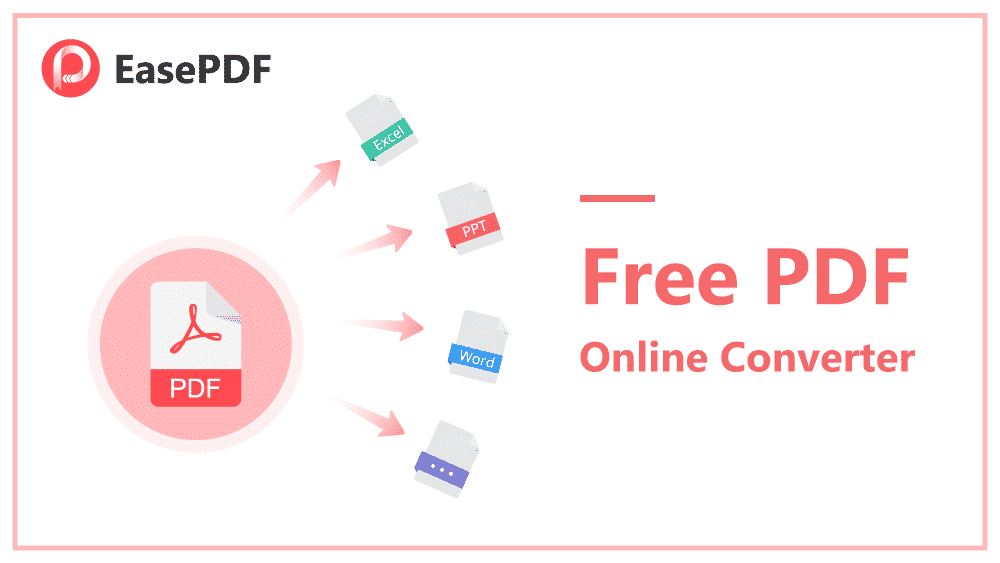 Steps to Convert PDF to PPT by Using EasePDF
Step 1. There are many tools on the homepage of EasePDF. What you should do is to click "PDF to PPT" in "All PDF Tools" column.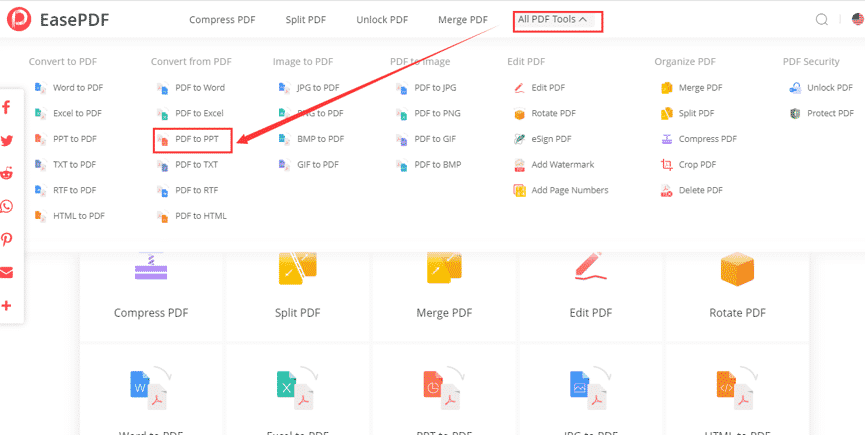 Step 2. You can see the button "Add Files" in red color. You can click "Add File(s)" to upload files from your computer or other devices directly. Or, you can choose the target PDF files on your computer and drag them to the "Protect PDF" interface then. Another method is to choose the files stored in Google Drive, Dropbox, or other URLs directly. The time it takes to upload or download files will be different because it depends on the size of the original PDF files and the network.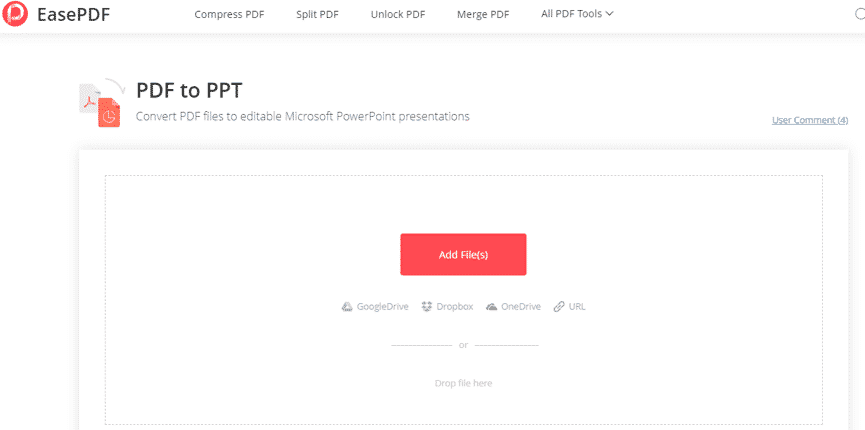 Step 3. After you add the corresponding files that you want to convert, you need to wait for seconds.
Step 4. When the conversion is done, you need to download the PPT files to your local computer, One Drive, and Google Drive. You can copy the link to share the file with others directly as well.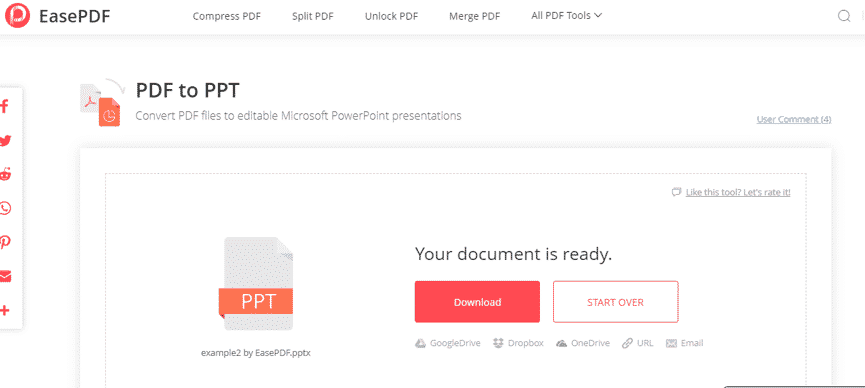 May You Want to Know More!
Question 1:   What should I do if the uploading or downloading speed is slow?
Just as what I have mentioned above, the speed of downloading and uploading depends on your file size and the stability of your network. So, if your files are too large, maybe you can reduce the size or check the stability of your network.
Question 2:   What should I do if my secret files were stolen by others?
In fact, it is no necessity to worry about such questions. EasePDF is characterized by high privacy and sound safety. So, it's impossible that your personal information and files will be stolen. Just use EasePDF at will!
Question 3:   What should I do If I have difficulties in operating tools in EasePDF?
If you have difficulties in operating any tools in EasePDF, you can contact our team as soon as possible or leave a comment. We will offer you corresponding help the moment we receive your question.
The steps to convert PDF to PPT and some possible problems when you use EasePDF in the chapters are listed above. It's strongly recommended to make EasePDF as your often-used office tool. Know more from How to Convert PDF to PPT (2020).