Stressful situations are quite common during relocation.  Unfortunately, with all kinds of moving companies on the market, moving scams have become common. Luckily, most of these situations can be avoided by choosing the right moving company. But how can customers be sure that they're making the right choice? They can try to get a recommendation from their friends or family before they make a selection, or call Better Business Bureau, or a similar organization and ask for a list of suggested movers. You can also try to find out if the company is a member of the movers' association. Or you can go through this consumer checklist for choosing a moving company.
The associated Good Practice Guidelines for Canadian Movers and the Consumer Checklist were created to encourage legal protections. The goal was to help customers identify the company that does their business by high standards, professionally and ethically. And this is exactly why you can use this checklist and guidelines in other countries as well, not just in Canada. If you want to reduce the chance of inconvenience happening to you because of the poor choice of moving companies, this is the checklist to follow.
Questions to start with
What you can do to help prevent unpleasant events is to go through this whole list from beginning to end. But in order to even consider hiring a certain moving company, you should start with these basic questions.
Does the company know of the Good Practice Guidelines for Canadian Movers, or do they abide by the principles represented in the guidelines? Does the moving company inform customers of the right and responsibilities of both parties and provide them with documents regarding the mover's liability in case of damaged belongings. Also, the company should provide information on levels of liability, additional costs, and limitations on liability.
Check if the company is insured and get the name of the insurance company and insurance number.
Who provides unpacking services, storage, and claim settlement?
What kind of vehicles does the company use and where will the vehicle with your belongings be left overnight?
Check out the vehicles, storage facilities, and the company's offices.
If a company doesn't have a Workers' Compensation Board certificate, you might end up having to pay for employee injuries.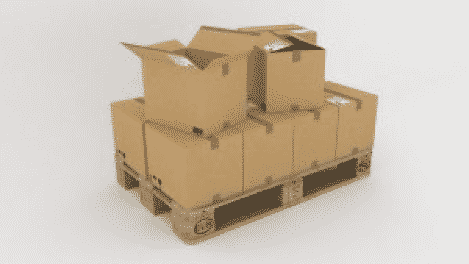 Can you trust the movers with your belongings?
Asking for an estimate
Getting an estimate is an important part of this process. It's also a point where most moving scams start, and this is why you and the moving company need to be on the same page.
A comprehensive quote should be based upon a thorough inspection of your belongings. An in-person estimate is the best option here, so do not accept a quote provided over the phone. Be sure to show everything that needs to be moved and ask how much it would cost to add another item on a moving day.
Give the moving company detailed information about the location of your old and new home, as well as access and parking. Remember to tell them the exact distance from a place where the truck will be able to park, to your home. Also, mention the potential obstacles such as stairs, or elevators.
Make an inventory of your belongings and always mention specialty items, like pianos, pool tables, artwork, etc.
Get estimates in writing, with the delivery date, date of the estimate, details about the company, details about your belongings, size and volume, number of boxes, terms of payment, flat rate or cost per hour, the number of hours the move will take and other important details.
Movers who only accept cash and movers with suspiciously low estimates should not be taken into consideration. In the latter case, additional charges usually come later.
Negotiate, and ask about the discount for moving off-season.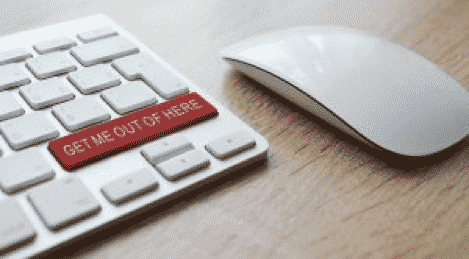 This checklist for choosing a moving company can prevent problematic situations.
The details
These are the details you should pay attention to:
Check who's responsible for packing and ask about liability, in case you pack the items.
Ask about the type of boxes you can use, as well as sealing and labeling.
Get all the necessary information about the deposit.
Check the details regarding the mover's Replacement Value Protection policy.
Be sure to follow the news publishing website such as this one, to find out about common scams in the moving industry.
Replacement value protection
Even if you've hired the best moving company, you need to know how to protect yourself.
Check if your household policy provides coverage in case of a move, and what is the deductible. Everything less than "All Risks" coverage, can leave you exposed.
Ask the mover for the cost of Replacement Value Protection. A moving company agrees to be liable up to the estimated amount of the value of your property. Make sure the total amount of valuation can compensate for all of your personal belongings.
Keep in mind that without the Replacement Value Protection, movers are liable only up to 60 cents per pound of a lost or destroyed item.
Get more written material about how Replacement Value Protection words, and how to make a claim, including the time limit for a claim.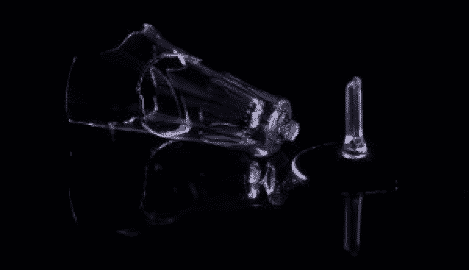 Is it enough to pay for your belongings?
Making the best of your moving day
Get ready before the movers come, especially in the case you're charged by the hour. Make sure that old and new locations are ready for the moving day.
In case of a long-distance move, make sure the movers have tagged and listed all of your items and provided you with a copy of the inventory. After you get to your destination, check your items for any damages.
For local moves, make an inventory and check the condition of the items after transportation.
Go through this checklist for choosing a moving company, but also check the company additionally.
This checklist for choosing a moving company can save you from a lot of trouble. Before you go ahead and bring your moving preparations to an end maybe even before selling your house, make sure that you have a good moving company by your side. Otherwise, because of the lack of time, you might become bait for scammers. Luckily with some attention and these tips, you can avoid a scam and be sure that you have hired one of the best companies out there.