With the growing world, the updated and digital technology has taken Artificial Intelligence capabilities to the next level.  The automation process of video editing software will be able to minimize the working load of the human video editors and make the video editing process more accessible. But the question is, "Can the video editing software or artificial intelligence-assisted video editing technology be able to replace the human video editors completely? We are going to discuss this topic briefly and give you the most expecting answer through the article. And explain why you should not choose AI as an alternative for editing video manually.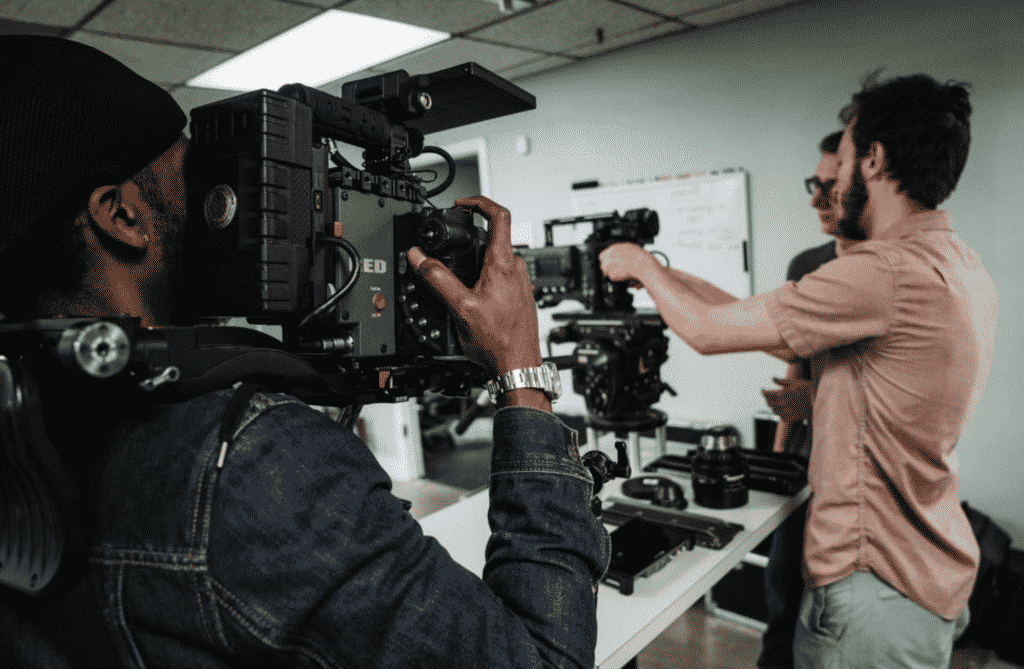 AI-Assisted Video Editing Software
AI-assisted video editing software is a set of files and tools in a device. It applies a computerized system to extract, explain and understand the video content. Artificial intelligence technology can make a faster and easier editing process of the video.
When an editor wants to create and customize videos with AI, he can only perform a few editing functions with AI, such as trimming, splitting, cutting, and adding different parts of the video. Various sites of the production and distribution process can be handled by artificial intelligence. AI technology has become able to filming, editing or customizing, and sharing your video clips online. You can create a memorable and engaging video by personalizing your video with AI.
Features of AI editing software
Automatically extract content.
Get access to editing experts within a short time.
Economical and inexpensive.
Get a visual editing pattern.
Edit your video with different functions and effects.
Get the customized video for sharing on social platforms.
How can AI help a video editor to edit videos faster and easier?
It is a significant fact that a video editor needs to make an attractive and enjoyable video. Because an engaging video will grab attention and increase views to your site, you can ensure that the viewers will watch the video from start to end. In today's world, AI video editing software is able to make this editing task a lot easier with a few clicks. The AI-assisted video editing software provides you with numerous creative ways to create more interesting, enjoyable, and engaging videos. These software technologies have various features that will modify your video with different colors, music, and filter effects and make your video perfect.
Sometimes the video editing process seems a complex technical issue. That's why some people avoid editing videos on their own. But presently, video editing has become such a simple process with AI technology. Artificial intelligence technology makes the video editing process a lot faster and easier. People change their perception about video editing as they have digitized technology. With the technology features, anyone can edit videos with different video editing functions such as adding music or audio track, trimming or cutting, speed controlling, time-lapse recording, and more.
The format of a video is one of the most important things to make your video more engaging. People are sharing their videos on social media. Their high-quality and vertical videos are being popular nowadays. But the horizontal video will be more admissible as you capture the whole scenery in this format. The AI technology helps the editor in choosing a suitable video format. The technology saves editors a lot of time by analyzing the content of the video and choosing a proper video format. The AI will optimize your video and make your video more engaging and eye-catchy.
How can you create a video with Artificial intelligence
When you want to make your video with AI, you just need to follow some steps. Including:
Input your video information.
Follow the instructions to enter your video content and choose your video preferences mode.
Artificial intelligence makes your video with its automation process. AI analyzes your video content and creates the first video model.
Customize your video with various features and functions as you want, then download and save the video in multiple formats and resolutions.
Share the video on social media.
Why can Artificial intelligence never replace video editors?
This is so true that AI-assists video editing software has many beneficial sites. But still, it is not advanced enough to replace human functions. A video editor has to be included in the editing process for making a video manually. Content creators and video editors have creativity. And they can ultimately bring their creative ideas into a visual scene. They can understand and express the emotion behind a video. With their working experience, they are able to create a video in a unique way. But as the technology is a machinery system, sometimes it can show an error result. It will work by the automation process. It will never be able to express the video script, ideas, and emotion as a human can.
Artificial intelligence's primary goal is to make the video editing process simpler and easier with its different video editing activities. The features of this technology will give your video a unique look. AI video editing software and human video editor can be able to take the user experience of seeing a video to another level by complementing each other.