When you hear the word 'latch,' the first thing that would probably enter your mind is the fastening device used on doors. In simple terms, a latch is a mechanical device designed to keep panels, doors, and surfaces closed.
However, if you go to a hardware store or search online, you'd probably be surprised to learn that there are many types of latches to choose from, including sliding and draw latches. But you shouldn't be overwhelmed by the choices out there. Despite the variety of latch devices available on the market, they all serve the same purpose: to attach or secure two surfaces shut.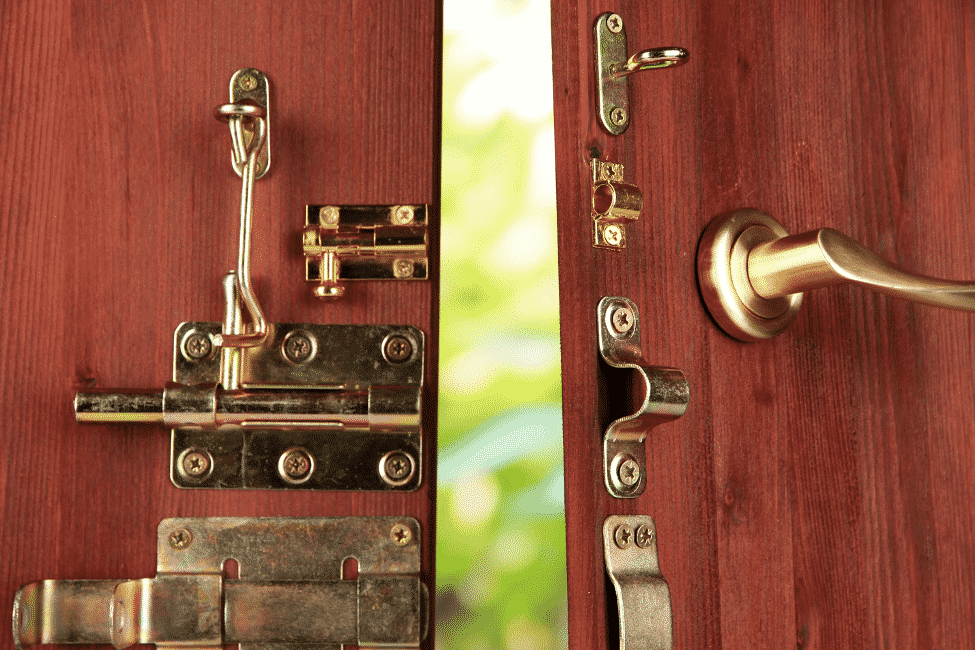 What Are The Main Uses Of Latches?
Here are some of the areas or industries where latches are essential and heavily used:
1. Architecture
As mentioned above, the most common latches that most people know about are fitted in windows and doors. Nowadays, these are used in architecture. They come in various sizes, mechanisms, colors, finishes, and materials because people want to have fasteners that'd match the aesthetics of their home, building, or office.
For example, if you pick a German-engineered bi-fold door, you'll need a matching latch, doorknob, and even a hinge to achieve the modern vibe and functionality of the product. However, if your home has a vintage-type feel, you probably want to use a more traditional-looking type of closing mechanism such as a Norfolk-type latch.
2. Automobiles
Latches are also widely used in automobiles. In fact, in a typical passenger car, there are different, specially designed latches used. You'll find these components in seatbelts, trunks, hoods, compartments, and car doors.
Car manufacturers take door latches seriously. An improperly installed or poorly constructed latch in a car could be dangerous. Just imagine one of the doors suddenly opening while your vehicle's moving. In fact, in recent years, Ford has recalled over 2.5 million cars because of faulty door latches.
3. Security And Safety
You'll often see latches keeping windows and doors shut. However, you can also use this hardware for safety purposes to secure homes and buildings. Moreover, you need latches to keep food in a lunch box or prevent your baby from climbing the stairs. Simple latches like the sliding varieties or the hook types are visible in fences, backyard gates, screen doors, and even the DIY door you make to prevent your young kid from getting out of the playpen.
4. Weaponry
People have been using latches in knives for a long time, mainly the retractable and foldable kinds. For example, traditional folding knives typically use a single latch to hold the blade covers together. These days, you can also see modern folding knives using magnetic latches or mechanisms that prompt the blade to pop out when you squeeze the handles. Other knives that utilize various latches are switchblades or utility, gravity, and ballistic knives.
Aside from blades and knives, you can see latches used in different armaments. For example, you can find special-purpose latches designed explicitly for revolvers or break-action weapons like shotguns, grenade launchers, pistols, rifles, and even air guns.
A crossbow is another weapon with a latch component designed to hold the string when you draw the bow.
5. Others
Latches are also used in carpentry to keep cabinets, boxes, and other containers secure. You can see industrial-grade appliances like refrigerators and freezers equipped with latches, like draw latches, to keep doors securely sealed and make sure your unit consistently achieves the correct temperature.
Common Types of Latches And Their Applications
Below are the standard latches you'll encounter and how they're used.
Draw Latches – These utilize a lift-and-catch mechanism to pull down two parts together by applying tension. This function enables a tight seal that's strong enough to keep out even water and dust. The latches are ideal for use in car compartments and doors and several household appliances.
Sliding Latches – As their name implies, these rely on a sliding action to be fastened. People commonly use this type of closing device in bolts, doors, and gates because it's sturdy. A sliding latch is also a good choice if you want something to minimize shaking or vibration between two surfaces.
Paddle Latches – These are ideal locking components in access panels and enclosed doors. To retract this latch, you pull its hollow release handle.
Cam Latches – These are the most common security devices that you see on doors and even in office cabinets and drawers. This latch type is a simple mechanical device that keeps surfaces, entry points, and doors shut.
Bottom Line
In your home, office, and car—practically wherever you are—you'll likely see latches around you. For centuries, people have relied on this simple attachment mechanism in architecture, weaponry, automobiles, safety and security, appliances, and many other areas. Some of the standard latches you use daily are cam, paddle, sliding, and draw latches.