TikTok has gathered around 1 billion active users who watch stunts taking place in any part of the world, create viral challenges and hashtags, and build businesses from the ground up. It is not a surprise that people are now using TikTok to boost their careers.
But how do you gain enough followers for it to be worthwhile?
Here are five techniques and tips to gain more followers on TikTok in 2022:
#1. Content that Represents You
Let's start by asking: what would you like to represent? Your values and objectives matter when you attempt to connect with a community as big as TikTok. You will need to start with the original feed and work your way towards posting quality content at least once a day.
Analyze the responses from your users. Note the number of views you get for each post to find out what people want from you, and apply the statistics to figure out when most of your users are online to post during those times.
Remember, don't be a try-hard. Natural is the way to go while creating on TikTok.
You can also use TikTok Bots and Growth Services to make this process even easier for you – by having them focus on interaction and mundane tasks, you can focus on producing high-quality content.
#2. Hop on to the Latest Trends
Creators start TikTok trends, including dances or using specific songs for jokes, with an enormous fan base to produce something fresh and catchy for their fans. Fans and other creators respond to such trends by joining in.
You can find trends that apply to you and your brand's interests as people use and search for them using hashtags and the song that started them. You will be visible to an audience that appreciates your content.
You can also experiment with songs yourself and curate your challenges and hashtags for your followers to use.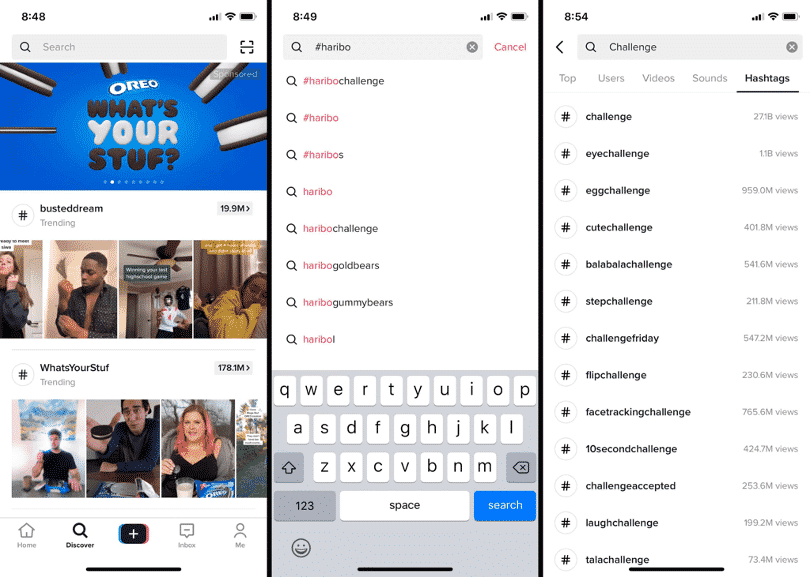 #3. Interact with Your Followers
TikTok engagement works well with the algorithm to get your content on the For You Page for users that are not following you.
Put in the effort to build a buzz around your content with the help of your followers. If your content is engaging and follows the latest trends, your followers will automatically interact and share it further.
It doesn't hurt to encourage them to like, comment, and share your content with their friends. You can always reply to create a good bond with your existing followers.

#4. Network with Other Creators
It's not so difficult to reach out to other creators or competitors that post content similar to yours with a broader audience. You can actively comment on and like their posts and build friendships that can benefit you and them too. There are options like Duet and Stitch that let you reply to another creator.
We have found that most TikTok users scroll through comment sections and come across various accounts, so if your comment represents your personality, like-minded people will go through your feed and might even follow you.
Make positive connections with artists that have similar topics to yours, along with others, since this will help you reach a larger audience. ArXe Ventures found frequent collaborations and 'shout-outs' was both a cost and time effective way to gain followers for their clients.
#5. Collaborate with Famous Brands and Influencers
As said above, you can Duet and Stitch another creator's video. This is also helpful in collaborating with famous influencers to boost your popularity among their audience. Doing duets is a quick way to make your presence known.
Influencer marketing is becoming increasingly popular among brands. Working with brands involves them sponsoring you to use and promote their items, which provides you with content and pays you to do so.
If you want to work with brands and gain mutual benefits, confirm that your target demographic is comparable and you both are not promoting two entirely unrelated content.

Conclusion
Although gaining followers on TikTok might be slow, you can make genuine, continuous efforts to provide high-quality content geared toward your target followers. Soon enough, you'll see an immediate increase in the number of followers.
Hope this helps.