As one of the few large airports in the Pacific Northwest region, SeaTac Airport provides essential connectivity to the Seattle-Tacoma Metropolitan region. Its importance can be measured from the fact that it is one of the top 10 busiest airports in the country, with nearly 50 million passengers passing through its terminals.
Besides, the SeaTac region is known for being a hub of commercial and tourist activity. Since both residents and visitors keep flying in and out of SeaTac airport, it stands to reason that getting safe and affordable parking at SeaTac Airport has become a challenge. It is common to hear of passengers having to drive around the on-site lots for quite a while before finding a spot that is convenient and does not burn a hole in their wallet at the same time. And we haven't even gone into what happens during high-demand seasons!
Does this mean that you have to settle in terms of finding the best parking at SeaTac airport? Worry not, that's where we come in! If you know where to look in SeaTac, you can find great parking spaces. We've compiled a list of everything you need to know about parking at SeaTac Airport. If you've mastered it, you'll be able to outsmart your competitors, stop paying exorbitant parking fees, and find cheap parking at SeaTac Airport in no time!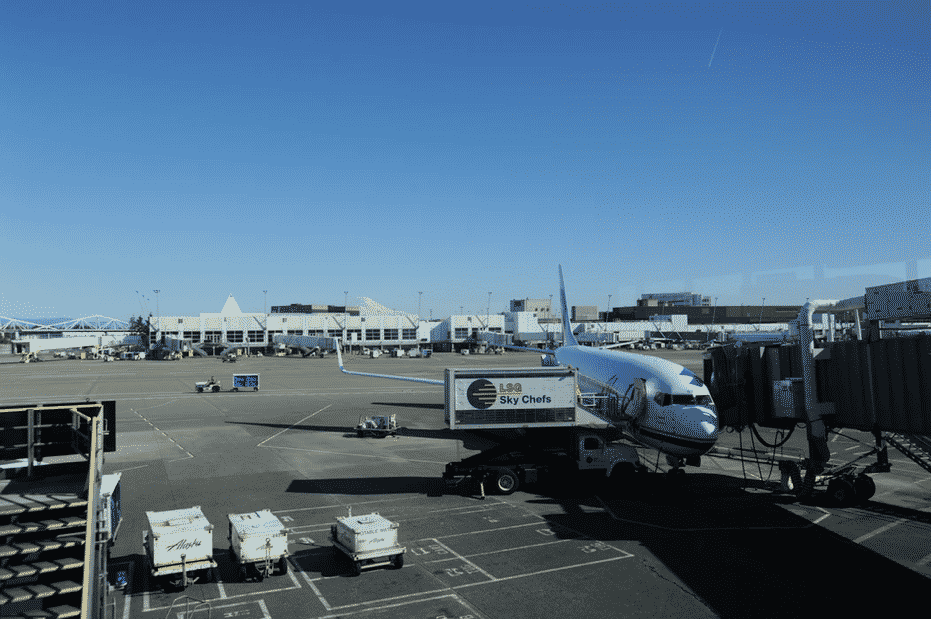 1.Know the different lots for parking at SeaTac Airport
Based on how long you trip is and how much you can afford, you can choose from different on-site lots. Broadly, parking in SeaTac Airport can be divided into two lots – Terminal Direct and General Parking Lots. The rates for this depend based on short-term or long-term parking.
Short-term Domestic Parking at SeaTac Airport
If your trip is just for a day, we recommend using SeaTac Airport's short-term parking. This could be for a family emergency, a last-minute business trip, or a quick round trip. The advantage of short-term parking is that you only pay for the amount of time you park. Short-term domestic parking is available at SeaTac airport in the two lots mentioned below.
| | |
| --- | --- |
| SEATAC Airport Parking Lot | SEATAC Airport Parking Rate |
| Terminal Direct Lot | $6/hour |
| General Parking Lot | $5/hour |
Long-term Domestic Parking at SeaTac Airport
For trips that last longer than a day, long-term parking at SeaTac airport is the best option. It could be a three- or four-day business trip or a week-long work/travel trip. Since you pay a flat rate for long-term parking at SeaTac Airport, it is more convenient than calculating an hourly rate. It's available in two different lots.
| | |
| --- | --- |
| SEATAC Airport Parking Lot | SEATAC Airport Parking Rate |
| Terminal Direct Parking Lot | $39/day |
| General Parking Lot | $32/day |
You can also pre-book a long-term parking spot, in which case you can get a 5% discount at both lots. The Terminal Direct Lot will cost you $37 in that case, while the General Parking Lot will cost you $30.
Off-site parking near SeaTac Airport is a cheaper choice if you don't mind parking within walking distance of the airport. You can use websites like Way.com and the Way app to search for and find cheap airport hotel parking spots in the vicinity. Most of these off-site parking lots also have free shuttle service, saving you the trouble of parking at SeaTac Airport.
2. Try to find cheaper off-site parking at SeaTac Airport
You may have noticed that the rates for on-site parking at SeaTac Airport are pretty steep. Let's face it, you might be wondering if it's worth paying so much for airport parking! But don't fret – there are some great options right around the corner if you're willing to park within walking distance of the airport. Off-site parking at SeaTac Airport can be as cheap as $3 a day!
Yes, there are many off-site parking lots that have highly discounted parking rates just a short distance from the airport. These lots are owned by airport hotels near SeaTac International Airport and can afford to give you discounted parking rates of up to 60% off. Although on-site parking at SeaTac International Airport starts at $5 per hour, off-site parking can be as low as $3 per day! They also offer services like car washes, oil changes, detailing, and more, which is a bonus.
Booking an airport hotel parking spot is convenient if you have a late-night or early-morning flight to catch – also known as a "red-eye" flight. Many airport hotels in the vicinity offer packages where you can park your car for extremely discounted rates and even book a room for the night if you like. This option is a steal because you can rest, get some shut-eye, and then catch a ride on one of their free shuttles available 24 hours a day, seven days a week!
You can easily use websites or apps like Way.com to book your parking spot in a matter of minutes. They have safe, accessible, and contactless booking that can get you a parking spot in a snap!
3. Leave home early to beat rush hour traffic
SeaTac International Airport is around 14 miles from downtown Seattle parking and roughly 20 miles from downtown Tacoma. The journey will take you around 40-45 minutes to complete in both cases if you drive at an average speed. However, you may encounter unexpected delays during your journey to the airport, particularly if you leave during rush hour or if the highway is under construction and traffic is diverted. It's best to start for the airport one and a half hours before you have to be there.
Other tips for parking at SeaTac Airport
SeaTac Airport is located at the following address: 17801 International Blvd, Seattle, WA 98158, United States.
Parking coupons are often available for parking at SeaTac Airport and can be accessed through sites like Groupon, RetailMeNot, and Ebates.
There is free parking at SeaTac Airport in the Cell Phone Lot. You can park and wait here if you are picking up passengers from the airport.
In case you need assistance for any issue such as vehicle lock-or security, customers may call for emergency assistance at 206-787-5308.