Matthew Odenthal discusses what to look for in the contractor for your luxury home
Fine home builder Matthew Odenthal has five suggestions for finding the right contractor to build the luxury home of your dreams.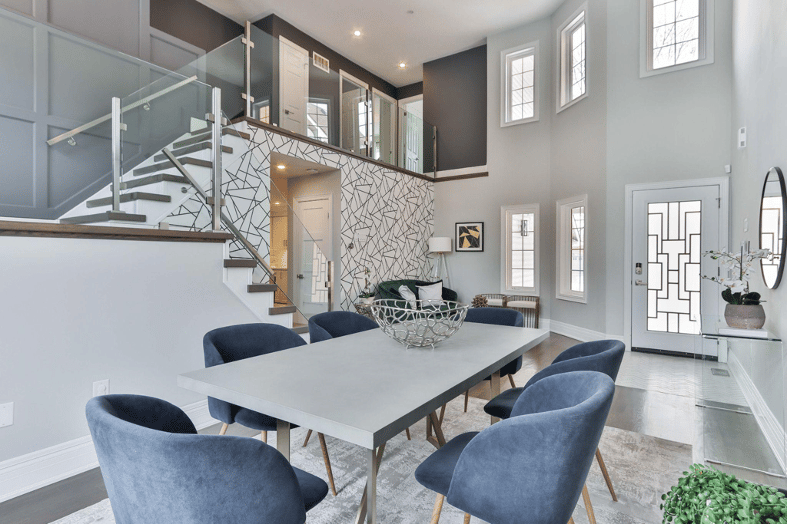 Look for a builder who has been around a while
When you deal with a builder who can show you a portfolio of luxury homes they have built, chances are that they will give you a good result. That isn't to say that the new kid in town can't build you a great luxury home or that a builder with 50 years of experience isn't using outdated building techniques. You will have to do some research before you choose your builder. But having an impressive lineup of luxury homes in well-built communities is a strong indicator of future success.
Insist on a contractor who will answer all of your questions
Homebuilder Matt Odenthal believes that a customer can't ask too many questions. The only builder you want to work with gives you clear answers to your questions and replies to every question with a respectful answer.

It's your builder's job to ensure you are comfortable with the biggest purchase you will ever make. Clear communication with your builder is the only way to make sure they can turn your dreams into reality.
Don't sign what you don't understand
The only builder you want works with a clear, easy-to-understand contract. The contract should cover contingencies that affect when you will get your home, like supply shortages, labor issues, and bad weather. Your deal with your contractor should shield you from claims from subcontractors. And do we need to remind you that only what is on paper counts?
The right contractor is fussy about materials
Great homes are built with top-notch materials. When building a luxury home, you don't want to go for second-best. Your contractor will usually be able to make some suggestions about your choice of materials that will save you money, contractor Matthew Odenthal says. Still, it's never OK to cut corners. Good contractors also take care of materials when they are delivered to your site.
Great contractors have lots of third-party inspections throughout the process of building your home
When you are building your own luxury home, you don't rely on a home inspection after the fact, the way you might hire a home inspector to check out a house you are buying from somebody else. A good luxury home builder will hire licensed inspectors to check everything from your foundation to your roof, along with the HVAC, plumbing, and electrical in between. A good home builder cares about what is inside your walls, not just what is on them.
Matt Odenthal is one of Minnesota's top custom home builders. He and his team will take the time to talk with you about your new home. From design to housewarming, Matt has a team of professionals that make the process of new home construction reliable, affordable, and fun. Let Matt Odenthal and the team give your dream home the attention you deserve.