Sure, iPhone is a popular gadget today. Many people buy these phones that have great functionality, good camera, as well as large memory span. Still, it may have some issues. One common problem is that iPhone keeps restarting, which may be unpleasant for users. In this case, it's impossible to use gadget, receive calls, use other functions. Phone can suddenly freeze, start restarting, or it won't turn on stuck in boot loop. Today, there are many solutions to phone restarting, black screen, white screen, etc. In case of technical trouble, read this article and find out about ways to make your phone work well again.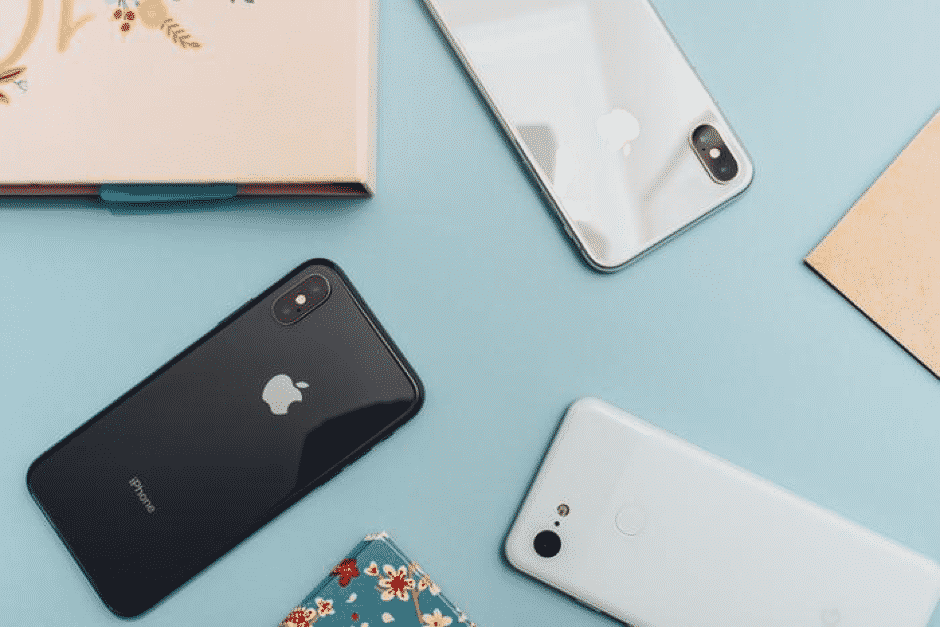 Define a Problem
The first thing you probably did is ask yourself: "Why does my iPhone keeps restarting?" To understand this, answer several questions. Your problem may fall into two categories:
iPhone restarts from time to time. This problem is not crucial. You might use your phone for quite some time, after which it suddenly restarts.
iPhone boot loop. The phone is not usable at all. It keeps restarting, Apple logo appears, then disappears from the screen.
These two cases need separate methods to solve the issue. Below, we will talk about working ways to make your phone usable again.
Backup Your Data if Possible
If your phone is working, take time for backing up your phone. If you forget about this, all data can be lost. A problem with hardware will mean that you will have to erase the memory or reassemble the phone. So, fix iOS system but first back up all necessary information like contacts, media, downloads, files, etc. We recommend using a specialized app for backing up your phone and solving issues.
Update Software (iOS)
Your phone has an operating system called iOS. From time to time, phone needs update because the newer version is better, has fixes, erases software bugs. Some of these updates may help to fix iPhone error 9006, restarting, or others. To do this, you need to go to Settings – General – Software Update. An update might be available, and if you install it, there are high chances to fix phone issues. If iPhone keeps restarting, trusting Apple software is always a safe bet. Also, install new iOS by connecting phone to computer and update it using iTunes. It doesn't always work, so be cautious, don't make it worse.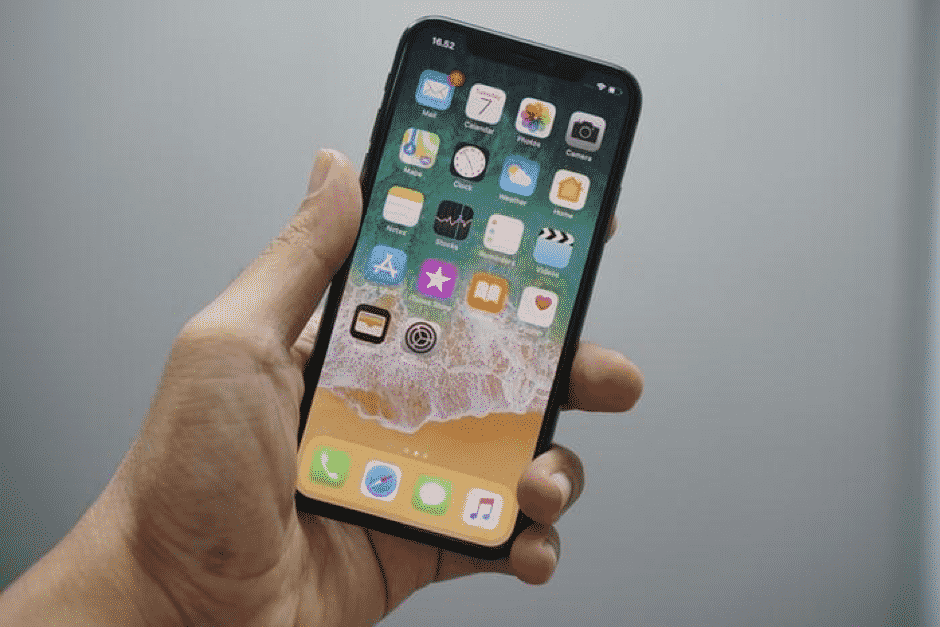 Do a Hard Reset
If iPhone won't turn on stuck on Apple logo, do a hard reset. Don't do such reset until you need it, but if iPhone keeps restarting, do it. For a hard reset, you should hold the power button and Home button simultaneously. Hold them until the screen goes off and Apple logo appears again. Different phones have different key combinations. For iPhone 7 or 7+, hold a power button and volume down button. For models X, 8, or 8+, you should press and release the volume up button, then volume down button, and finally long-press the side button.
Always hold buttons for twenty seconds or more, because otherwise, the phone won't restart. Before a hard reset, you need to remove SIM card from iPhone, and insert it back again when you've performed a hard reset. You have high chances to make your phone work, but if it doesn't, read about other ways below.
Use Dr.Fone – System Repair (iOS)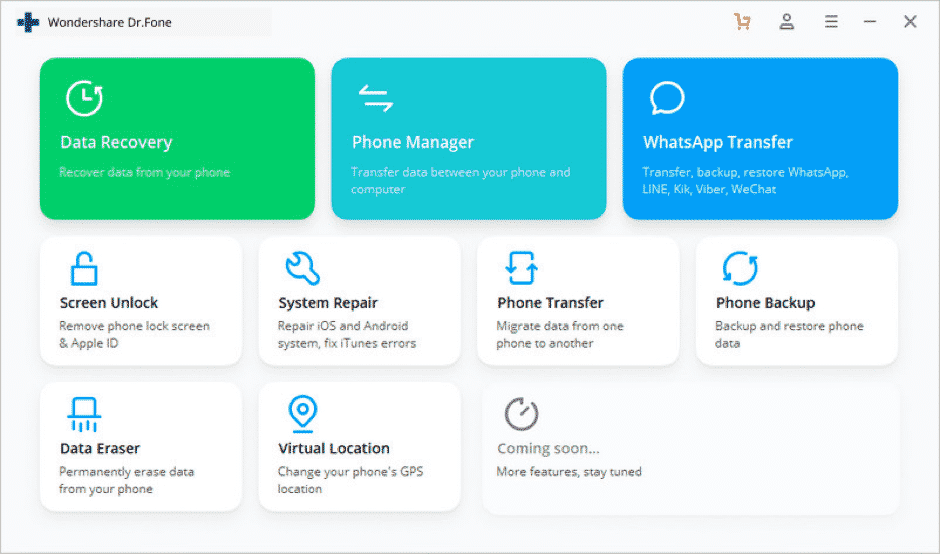 This app has great review on the Net because it was a helping hand to people who couldn't do anything with iPhone stuck on restore screen. It has broad functionality and might help in all cases. If your iPhone keeps restarting and won't turn on, or it restarts all of a sudden, this app can solve all issues. Dr.Fone keeps your data intact and it is more reliable than iTunes restore. The app may also handle iPhone black screen, boot loop, white screen of death.
There are two modes, Standard Mode and Advanced Mode of recovery. In Standard Mode, you can fix most issues without loss of data. Advanced Mode can fix even the most serious issues easily at home. Visit Dr.Fone – System Repair (iOS) webpage for more information and ways to perform iOS system repair. This is the easiest way to solve technical problems without effort or data loss.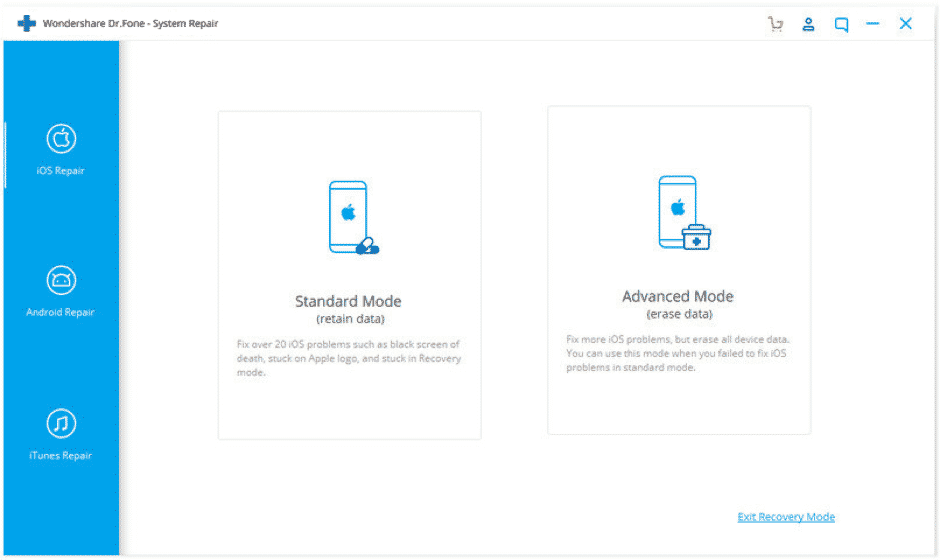 Like every gadget, iPhone can have hardware or software issues. They may include a black screen, iPhone keeps restarting, iPhone error 9006, and many more. Some of them are easy, but some require special tools like applications that can define problems and solve them. Before trying something else, attempt fixing your issues at home. In most cases, specialized software will help you handle it. You can try and fix issues by yourself, but be cautious because you may accidentally erase data and harm your phone even more.