Do you wish to live a peaceful life without the disturbance of unplanned electricity outages in your area? If you are ready to have better control over the energy power supply at your place, it's time you start considering innovative residential energy storage systems. A residential energy storage system is an intelligent device that allows homeowners to store the excess energy generated through renewable sources like solar panels. This stored energy is then used when needed. These energy storage systems are essential for off-grid living or areas with frequent power outages.
Off-Grid Living and Energy Independence
As the massive dependence on fossil fuels has led to rising energy costs, more and more people are motivated to adopt alternate solutions like off-grid living. This makes the residential energy storage system an excellent investment for people who wish to save themselves from hefty energy bills, practice sustainable living, and enjoy independent off-grid living. The innovative battery system is perfect for combating fluctuating power prices along with adding value and stable energy security to your home.
Advantages of Residential Energy Storage Systems
Installing a solar panel backup battery system at your home can be of huge assistance in helping you adopt a sustainable, cost-effective lifestyle. This advanced battery storage system offers numerous benefits; let's learn more about them.
1. Energy Independence and Self-Sufficiency
Energy storage solutions enhance homeowners' energy independence by eliminating their dependence on external power sources, making them impervious to adverse weather conditions and power outages. Moreover, they contribute to more sustainable and eco-friendly energy consumption, reducing the environmental impact of energy generation.
2. Cost Savings and Reduced Reliance on the Grid
Another major benefit of installing a residential energy storage system is to enjoy reduced energy bills. Solar panels can generate more electricity than a household requires during the day, allowing the homeowner to save the rest for cloudy and rainy days and reducing electricity bills. Since the energy generated from renewable sources during sunny hours is stored in the batteries, it can be used in case of low or no energy supply, which reduces your reliance on the grid.
3. Environmental Benefits and Reduced Carbon Footprint
A solar panel backup battery system helps preserve resources and reduces the need for fossil fuel-based power plants. It helps reduce the greenhouse gas emissions produced by traditional energy sources and contributes towards a sustainable future and cleaner environment. As the battery storage system reduces the energy required by the homeowner from the grid, it also reduces the carbon emissions associated with generating electricity using fossil fuels.
4. Enhanced Energy Efficiency and Load Management
Solar panel backup batteries enhance energy efficiency and load management by storing surplus solar energy for later use. This stored energy ensures the continuous functioning of essential appliances and devices during power outages. Having excess energy further allows homeowners to be less dependent on the grid. They can use the reserved energy during peak hours when electricity is charged at higher rates. A solar panel backup battery allows owners to manage their electricity more effectively. Regular monitoring will enable them to manage their energy consumption, take necessary steps to consume energy smartly and save on hefty energy bills.
Main Components of a Residential Energy Storage System
The main components of this kind of system consist of the following:
. Battery Storage Unit
A battery storage unit is the heart of the entire system; it stores electrical energy in the form of chemical energy. Residential systems typically use lithium-ion batteries due to their higher energy density, longer lifespan, and superior efficiency compared to other battery types.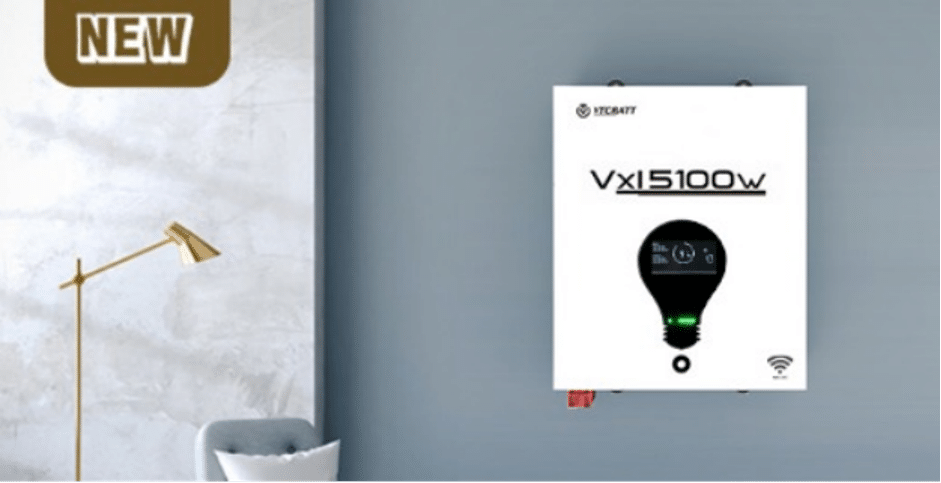 . Battery Management System (BMS)
BMS monitors and manages battery performance, safety, and efficiency, prolonging the system's life. It also regulates battery utilization and prevents overcharging or discharging.
. Inverter/Converter
The inverter or converter is like a bridge between the battery and the grid. It converts the direct current (DC) electricity stored in batteries to alternating current (AC) required for household appliances. In another way, it also converts the AC power from the grid back into DC power for charging the battery.
. Energy Management System (EMS)
The EMS system plays a crucial role by consolidating data from the storage system and effectively managing the overall system's functions. It simplifies the processes related to energy generation and consumption while also keeping a vigilant eye on the status of the batteries. Users can conveniently access all battery-related information through a mobile phone app, and the system is maintained remotely through cloud-based services in the background.
VTCBATT Lifepo4 Battery Powers the Residential Energy Storage System
With over 20 years of experience, VTCBATT is a trusted supplier known for using brand-new grade-A cells, ensuring top-notch safety and performance for your energy storage. Experience the cutting-edge advantages of VTCBATT's Vxl5100w Powerwall LiFePO4 Battery—a smart, reliable, and powerful energy storage solution for your residential needs. The Vxl5100w is not just a battery; it's a versatile energy storage solution suitable for home ESS, solar ESS, and solar off-grid backup systems, delivering electricity precisely when you need it.
Enjoy the convenience of easy wall mounting and automatic identification of parallel batteries, eliminating extra operational steps. Take full control with remote monitoring, allowing you to adjust settings and view real-time battery and cell status from your phone. Stay up-to-date with remote software upgrades. Receive timely maintenance alerts through the app and SMS without the need for a computer. Invest in VTCBATT's Vxl5100w Powerwall LiFePO4 Battery today and embrace the advantages of smart, reliable, and efficient residential energy storage.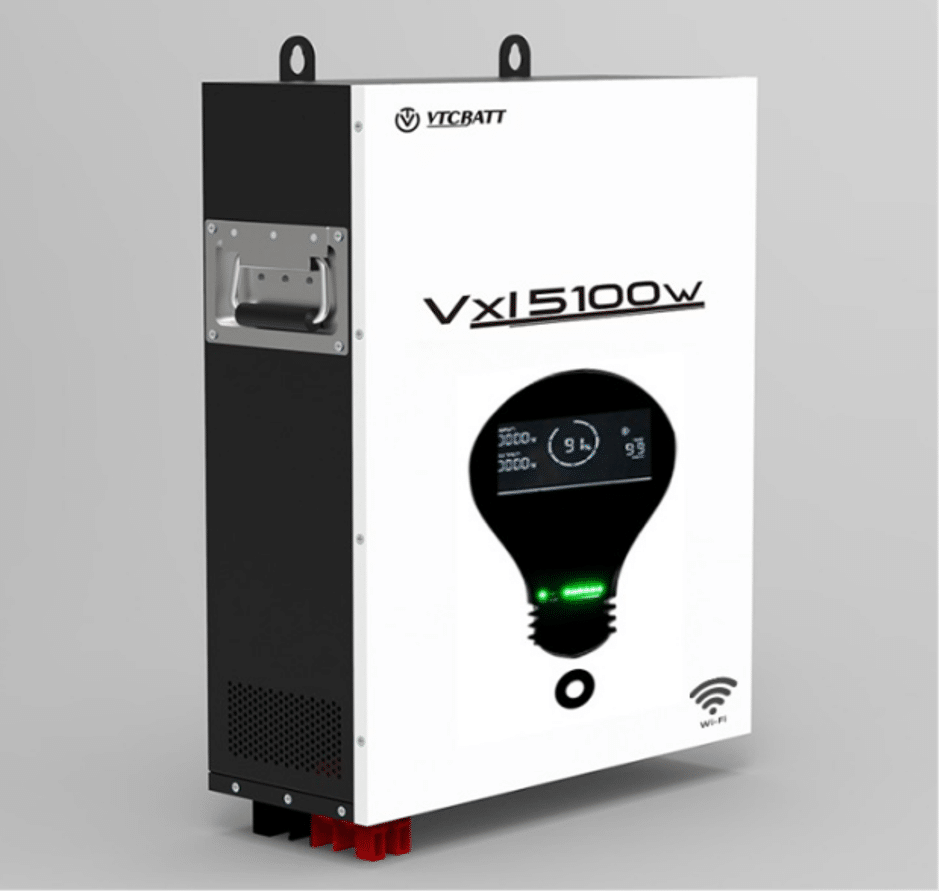 About VTCBATT
VTCBATT is a leading global lithium battery manufacturer in China. The brand's commitment to producing quality, innovative, and affordable battery solutions has helped it gain popularity globally among residential and commercial users. The company aims to be the best partner for commercial and residential energy storage solutions and focuses on combating worldwide energy crises. Discover more at its official site.