Weed smoking has evolved into an art in today's world, with several ways to take advantage of its health benefits. Smoking weed or marijuana is not a crime. Among many methods to smoke weed, the most famous is to hit a bong. Bong is very popular among experienced stoners as well as for novices. If you are new to the field of bongs or want to learn how to hit a bong, keep reading. You should also Check Out the Dopeboo bong collection to purchase best quality bongs for an ultra rich vaping experience.
You will learn the concepts of bong hitting after reading this comprehensive guide. You can ensure that you make the most of your smoking experience. Learn what a bong is and how to use it properly from this guide.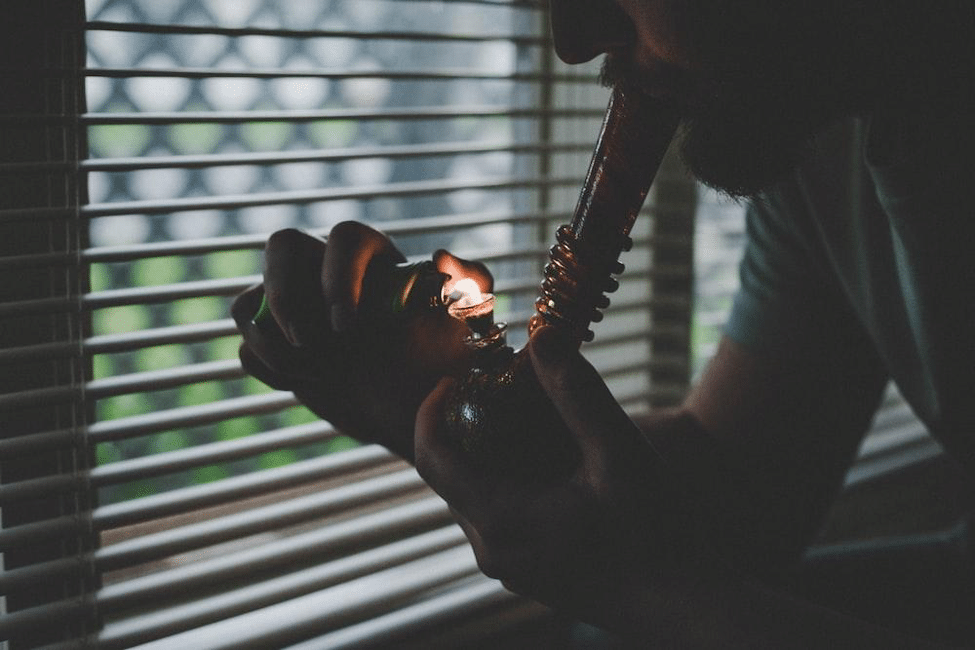 What is Bong?
A bong is also known as a water pipe. It is an iconic piece of cannabis smoking equipment that has a long history and is still a favorite option among stoners all over the world. A bong is a customized smoking contraption meant to enhance your pot intake experience.
It differs from other marijuana smoking devices in that it offers filtration and cooling. When cannabis is burnt, it emits smoke that, when inhaled directly, can be unpleasant and scorching. A bong's principal function is to remedy this issue by filtering smoke through water. You can get more enjoyment from smoking pot in a bong than from any other smoking gadget.
Bongs have a very simple structure, including a water chamber, a long neck, and a mouthpiece for inhaling the smoke. The water chamber is where the water is held, and it is essential to the filtering process. The neck extends from the water chamber to the mouthpiece, via which the filtered smoke is inhaled.
They are available in a variety of shapes, sizes, and components and allow you to customize their smoking experience to your tastes. The goal of a bong is to make cannabis consumption more pleasurable and comfortable by cooling the smoke.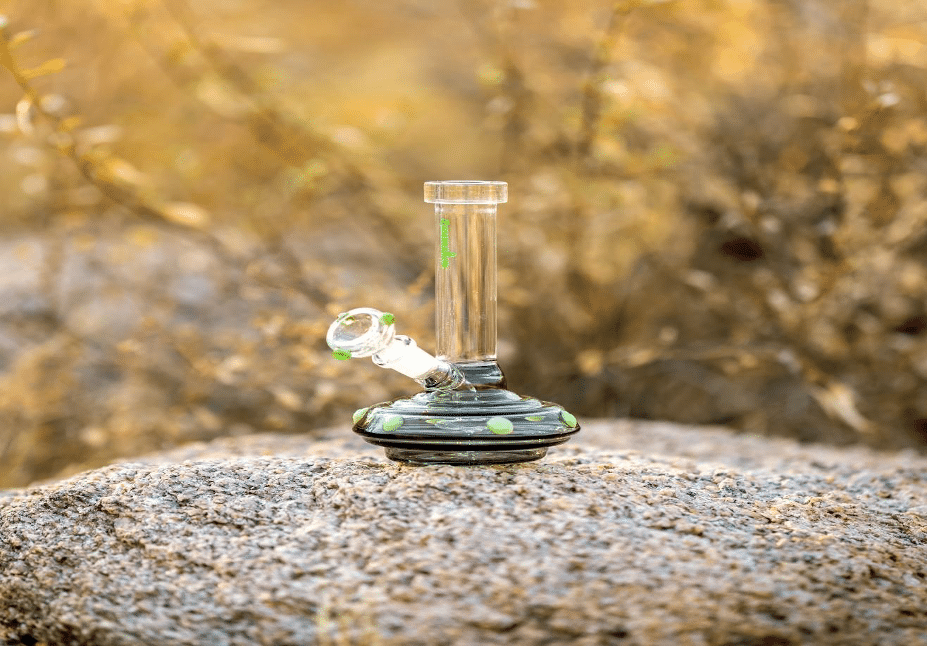 Learn About the Parts of a Bong
A bong is the traditional technique of cannabis consumption; you must first understand the various pieces of a bong. Each component is critical to how the bong works and the overall smoking experience it provides. Here are the components of a bong.
● Bowl
A detachable attachment located at the top of the bong. It is a container for the cannabis flower that you will smoke. Bowls come in a variety of sizes and shapes, allowing you to load differing amounts of cannabis according to your preferences.
● Carburetor
The carb allows the user to adjust the airflow during inhalation. When you cover the carb with your finger or hand while inhaling, you impede airflow and allow smoke to collect in the chamber. Releasing the carb clears the chamber, allowing you to inhale the stored smoke.
● Downstem
A downstem is a lengthy tube that extends from the bowl down into the water chamber. It is critical in transferring smoke from the bowl into the water. This results in a softer and less harsh impact.
● Base
The base is an important part of the filtering process in a bong. It is placed at the bottom and acts as the device's water chamber. Depending on the bong, the base design might vary in form and size. Furthermore, the ability of each bong to hold water is governed by its structure.
● Tube
A bong's tube is a long, vertical neck. After passing through the water, the smoke ascends the tube and enters the user's mouth. The size of the tube influences how rapidly they inhale and how comfortable they are. Then, put your lips together to inhale the smoke from the bong.
How Can You Easily Hit A Bong?
You may simply learn how to hit a bong since it is not difficult to learn. Understanding the technique leads to a pleasant and gratifying weed-smoking experience. Here are some basic guidelines for beginners on how to strike a bong. These tips can help you to enjoy your smoking experience.
Step 1: Prepare Your Bong
Make sure your bong is clean and in good working order. Check that all of the pieces, including the bowl, downstem, and carb, are properly installed and functional. Then, without overfilling, fill the base with enough water to immerse the downstem.
Step 2: Grind Your Cannabis
With a grinder, you can grind your cannabis bud into fine, small sizes. This ensures that your herb burns evenly and efficiently. You may also grind your cannabis using your fingers or scissors, but it must be ground into little pieces.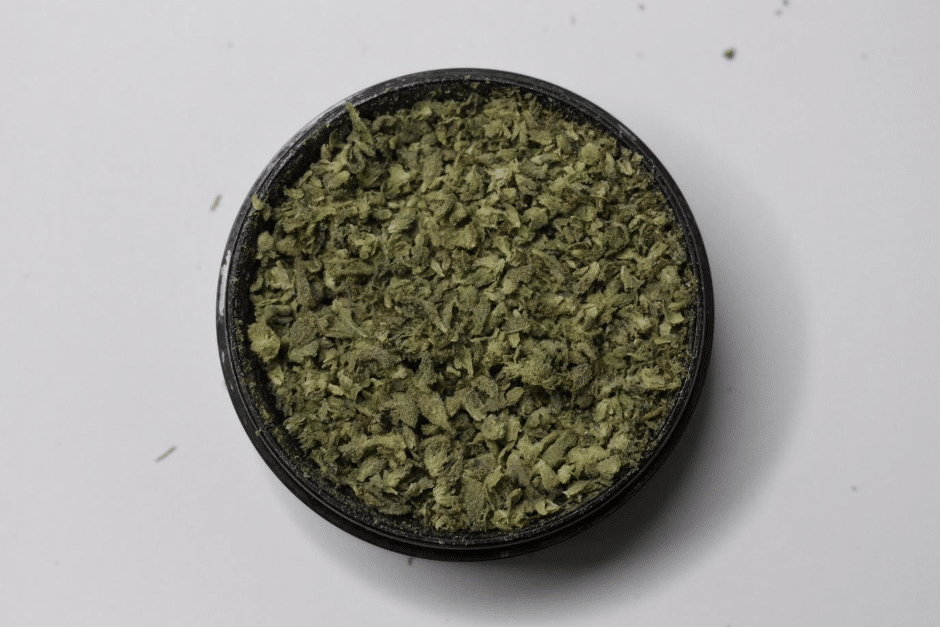 Step 3: Pack the Bowl
Place a small amount of ground cannabis in the bowl. Gently push it down to ensure that it is properly spread and not packed too firmly. Overpacking should be avoided since it might obstruct airflow.
Step 4: Ignite the Bowl
Light the cannabis in the bowl with a lighter and inhale constantly through the mouthpiece. Burn the herb lightly and evenly while taking a calm and steady drag. Inhale the smoke from the bong slowly and steadily and avoid coughing or exhaling quickly, as this might affect your lungs.
Step 5: Enjoy Your Bong
Slowly exhale while enjoying the cannabis. If you're new to using a bong, start with fewer hits and gradually increase your use.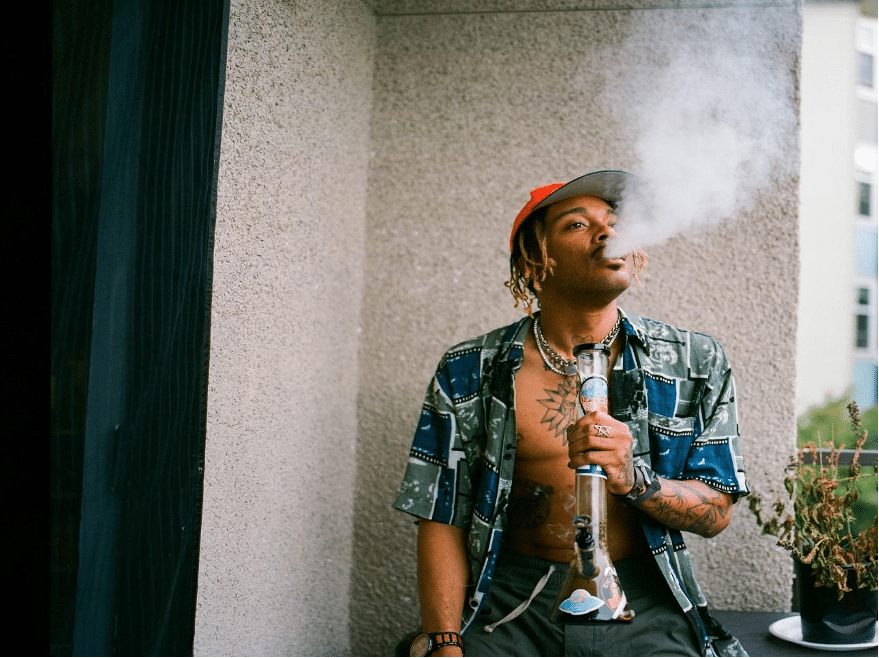 Conclusion
A bong promotes cannabis consumption by giving a great and satisfying experience. It is composed of five components: a bowl, carburetor, downstem, base, and tube, each of which serves a significant purpose.
Beginners can get started by cleaning a bong, carefully grinding the cannabis, and taking a hit. It would help if you remembered to smoke weed responsibly so that you may fully enjoy your bong hits.