Cello strings are an essential part of the cello, and there are many different types of strings that cellists can choose from. Among the most popular and well-known cello works are Bach's six Unaccompanied Suites, Beethoven's five sonatas, Schubert's "Arpeggione" Sonata, and Brahms' Double Concerto. Each work presents different technical and musical challenges to the performer, which is why choosing the right cello strings is so important.
Cello, often called the "king of instruments," is a versatile string instrument. It has a wide range of tones, from soft and mellow to loud and powerful. Cello can be played solo or in an orchestra, making it a popular choice for professional and amateur musicians. If you're interested in learning cello, you should know a few things. Check them below!
Features of Cello
A cello is a bowed-string musical instrument with four strings. Here are some of the essential information about cello string:
The strings are usually made of sheep or goat intestines or metal alloys, which are stretched between the end of the instrument and a tuning peg.
The pitches of the four strings are C, G, D, and A.
The cello is held vertically between the legs of the player, with the left-hand fingers pressing on the strings to create different pitches.
This instrument has a range of four octaves.
To produce different notes, you change the pressure on the bow and pluck the strings at various points.
How to Choose a Cello String Set
As a cellist, selecting the right cello string set for your instrument is one of your most critical decisions. Your choice of strings will affect the sound and feel of your instrument, so it's essential to consider all factors when choosing a set. The most important factors that you should look for while buying a cello string set are:
Material
When selecting a cello string set, it's essential to consider the suitable material. Three primary materials are used in cello strings: gut core, steel core, and synthetic core.
Gut Core Strings: They have excellent projection and tonal warmth but are expensive and can be affected by changes in temperature or humidity.
Steel Core Strings: They produce a bright sound but tend to feel stiffer on players' fingertips.
Synthetic Core Strings: These strings provide a better balance between tone, response, and stability at an affordable price.
The choice of material ultimately depends on the player's preferences for sound, cost, and playability. Players looking for a warm, full-bodied sound may want to try out gut core strings, while those who desire clarity and brightness should opt for steel or synthetic cores.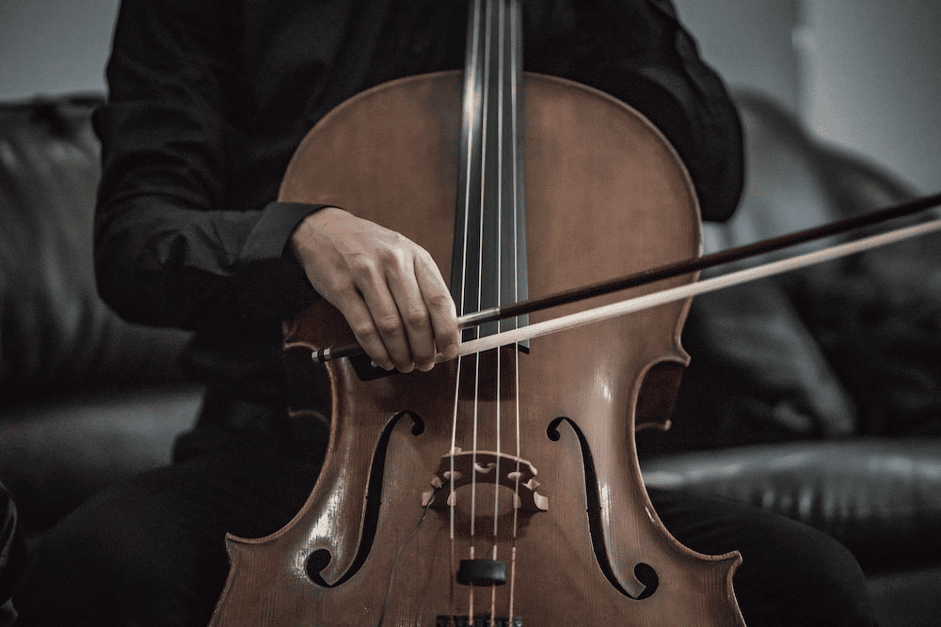 Gauge
Finding the correct gauge for your cello string set is crucial to ensuring optimal sound quality. If you are a beginner musician, understanding the differences between light, medium, and heavy string sets can help ensure that your instrument sounds great.
● Light gauge strings
Light gauge strings are the thinnest strings available and produce a softer tone. They require less force to press against the fingerboard, making them perfect for beginners who need time to build their strength without straining their hands. Light gauges also produce less volume than heavier gauges, but they have more flexibility, allowing experienced players to create nuanced tones and vibrato effects.
● Medium gauged strings
Medium-gauged cello strings are slightly thicker than light gauges and provide more projection with less effort from the player. They produce a warm tone with relatively low tension, which makes playing more comfortable than with heavier sets. However, they have less volume or projection than heavy strings do.
● Heavy gauge strings
Heavy gauge cello strings may take some adjustment for players used to lighter gauges but will provide greater clarity, volume, and projection if used correctly. These sets are ideal for those who prefer solo performances or orchestral arrangements.
Brand
When playing the cello, having the right set of strings is essential. Choosing a famous brand with consistently high quality can help ensure that your instrument always sounds its best. One of the leading brands in cello string sets is Alice.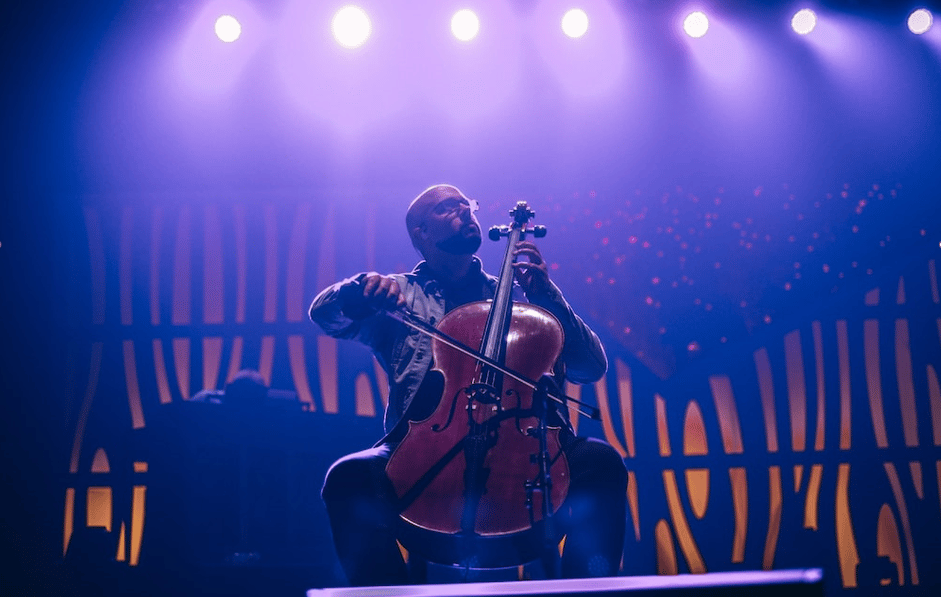 Alice string sets have produced top-tier strings for years, giving musicians of all levels access to reliable, well-crafted strings. Their sets are made from high-grade materials chosen based on their consistency and sound quality. You can also get a custom quote from them to pick the perfect set for your needs.
How to String a Cello
Cello playing is one of the most beautiful and delicate sounds to listen to. But, to make that sound, you must know how to string your cello properly. Here are the steps for stringing a cello:
Remove old strings: Ensure all strings are un-tuned and removed from their pegs.
Wipe the fingerboard: Take a few minutes to clean your fingerboard while you have it exposed. This can help reduce buzzing from worn-down strings or knots in the wood of your fingerboard.
Slot the ball end of the string into the tailpiece: The ball end of each string must be slotted into its corresponding notch in the tailpiece before it can be tuned securely into place with a tuning key.
Thread the string into the peg hole: Thread each string through its bridge hole and then wind it onto its corresponding peg on top of the tuning machine head.
Tighten the string: Make sure not to over-tighten them, as this will cause breakage or damage.
Keep the cello parts aligned: Keep an eye on the tuning peg, bridge, or tailpiece to ensure these parts stay aligned.
Tune the cello: Begin tuning each string one at a time until they all reach their desired pitch.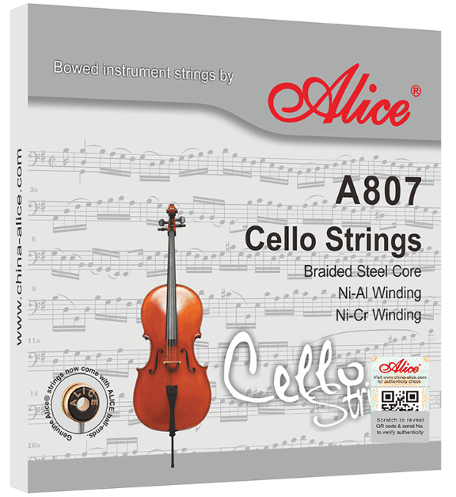 Where to Find Optimal Cello String Sets?
Alice A807 Cello String Set is the ideal choice for concert musicians looking for quality strings. With a bright and powerful sound, these strings offer an excellent response even under intense playing. The strings also remain durable over time, making them reliable for performance.
This Cello Strings Set consists of four pieces of the high-quality steel core to provide a warm, full-bodied tone with plenty of projection power. Their crisp response makes them perfect for situations where clarity and precision are essential, such as concerts and recordings. The set also features a D-tuner string that ensures optimal tuning stability with minimal effort. Additionally, its loop ends guarantee easy installation on most cellos' bridge saddles without difficulty.
Conclusion
Alice is a professional string manufacturer that produces quality instrument strings and accessories for musicians worldwide. Their strings are crafted from the best materials, offering superior tone and playability. Alice emphasizes their customer service, aiming to provide exceptional support for any inquiries or concerns about its products.