It can be fascinating to take a look at how different artists go about creating their work, especially for those of us who don't work in the arts.
The creative process isn't just one thing, it's something different for everyone, and even so, learning about the way in which someone else realizes their vision can be deeply inspiring.
That's what we'll be doing today: learning about how one artist takes her ideas and turns them into music.
Nicole Simone is the artist in question, though you might know her better as Late July.
Listening through Simone's discography on any of the major streaming services, it's easy to see just how consistent her releases have been. Between singles and EPs, Simone/Late July has had a near-constant presence in the singer-songwriter space.
She's had songs licensed for use in the webseries Out with Dad and the feature-length film How to Plan an Orgy in a Small Town, and Simone even wrote and co-starred in an original webseries titled On a List.
A uniquely creative talent, Simone spoke to us in detail about why and how she creates.
Staying true to the vision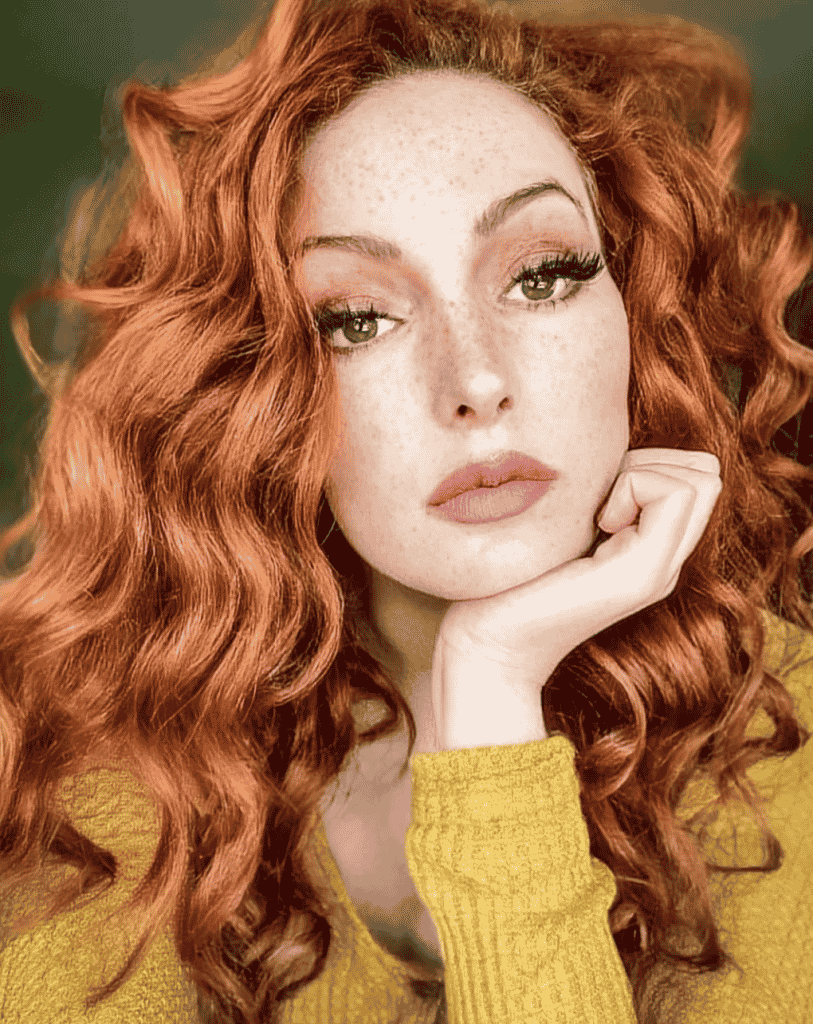 One of the first things we talked about with Simone was the idea of consistency versus evolution. Her work is indicative of both. The sounds and the production of her songs have indeed changed in the time since her first release back in 2010, but the subject matter of her songs and her motivation for creating hasn't changed much at all.
Specifically, Simone feels a deep sense of connection to her teenage years, a time when music was quickly becoming a major part of her life.
"I have always been very genuine with what inspires me and how I want to create. My influences at 16 are just as present now in my 30's. I was also lucky enough to work at a record store as a teenager, where the staff were older and introduced me to incredible songwriters, so I felt like I had good footing when I started."
For many, adolescence is a time when musical and creative discovery is central to daily life, and for future artists, these early experiences will no doubt influence their future work.
Simone still remembers all that music offered to her back then, and she even feels like her current work is a way to get in touch with that part of herself.
"Everything I do is kind of an allegiance to the other 16-year-old version of myself who had no friends in high school and would skip lunch to avoid being bullied to sit in the library and listen to music and study arrangements. I feel like she'd be really excited about what I've accomplished and the life I lead, and honestly, I wish I could get her opinion on tracks sometimes."
Listening back
Going back to the evolution of musical artists over multiple records, singles, and entire careers, we asked Simone about what it's like for her to listen back to some of her earliest work. Specifically, we wanted to know what it's like for her to listen to her first EP, Side Swept, released in 2010.
While she doesn't see the EP as an untouchable masterpiece, she definitely acknowledges the great work that was happening on that record and its significant to her musical career.
"I'm really proud of my first record. It seemed impossible to make at the time, but it's kind of timeless when I hear it. I know what every one of the songs are about and people still ask me about Side Swept. It wasn't a very cohesive EP, but it was a perfect debut for me."
The roots of Simone's later work are definitely there in Side Swept, and, unlike early work from some artists, it doesn't dance around different approaches and sounds. Side Swept is definitely Late July, just in an early form.
Productivity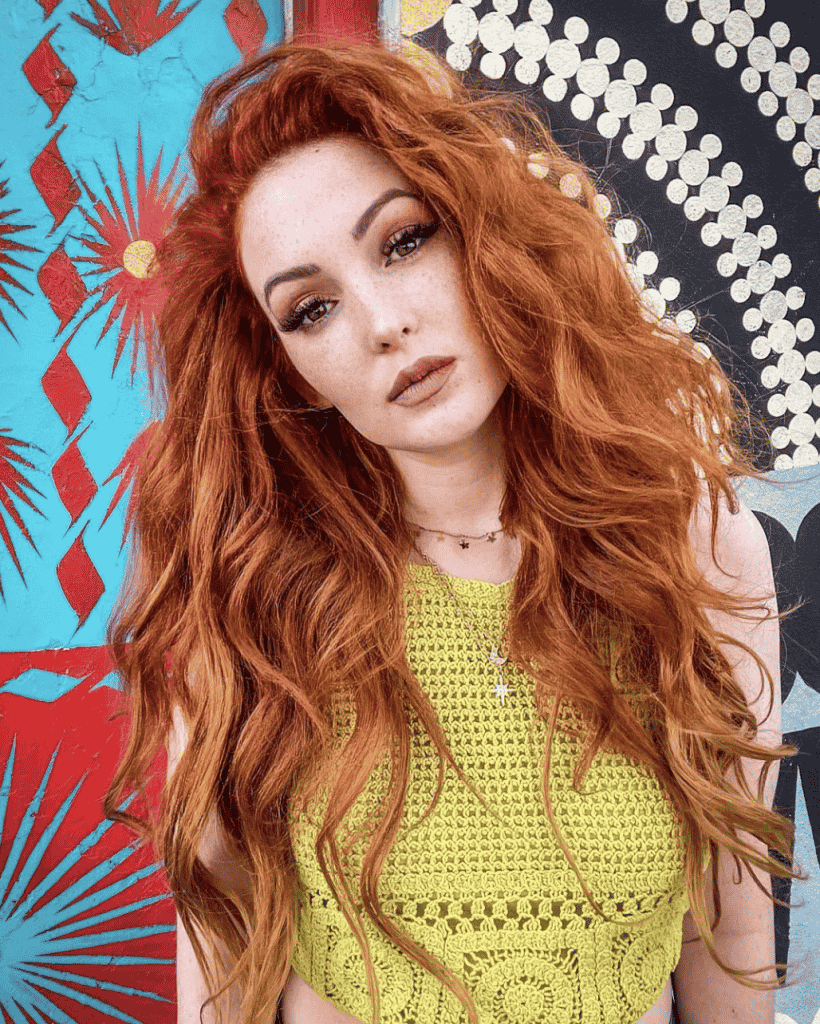 It's difficult to talk about creative productivity in the same way that we talk about productivity in other kinds of work.
Many artists feel that you just can't force creativity. Others feel that the best ideas come from constant output and improvement, constantly trying to make the next thing.
Creative work is also often closely tied with the emotions of the artist, which means that an artist's life can impact the work as well. Simone feels that her mood and emotional state are definitely tied to her creative productivity.
"The happier I am, the more I write. My writing barometer is how I tell if I'm pleased with how life is going. In my darkest, I went a year and a half without writing anything. Then there was a year and a half of hating everything I wrote. Now I write songs on walks, in the car, wherever it hits me."
Simone has worked out a habit for songwriting that leads to more productivity. She might not end up developing every single song idea, but the gears are always turning, and Simone appreciates that, for her, songwriting as a whole has been normalized.
"I don't take it for granted that I've developed as a songwriter. I remember when I first started it just seemed like absolute magic to put a song together. Now I do it all the time. It may not be perfect but it's so enjoyable."
Collaborating
For many recording artists, collaboration is an essential part of their creative process. Maybe they work with other musicians to find a sound for each song, or maybe they work with the same producers and engineers over and over.
For other artists, collaboration isn't really part of the process at all, at least not until the later stages of putting a song together. In fact, the 2010s saw the rise of bedroom pop and lo-fi, both of which are genres led by artists who handled every aspect of their music themselves.
It's not that one of these approaches is better than the other. These choices come down to what each artist wants to achieve and how they want to achieve it. Collaboration might be helpful, or it might muddle the message and intent they want to convey.
For Simone, collaboration is important but it's not essential. She needs space to create new songs. Even so, when she sees an opportunity to get some input from another talented artist, she's happy to collaborate.
"I think people just see the big red hair and weird outfits. Most people don't realize how much I do behind the scenes in my music, or maybe that's just my perception. I co-produce everything and write everything, but I also started co-writing with Jessica Taylor who is a fantastic songwriter. I feel lucky to work with such a fresh talent."
It's easy to hear Taylor's contributions in some of Simone's more recent singles, especially in terms of backing vocals.
But even this collaboration is carefully chosen. Each collaborator has to gel perfectly with Simone's style and intent. Collaboration is ultimately another tool, another method for achieving something unique and genuine.
Keeping it short
An interesting point we'd like to close out on is Simone's resistance to releasing full albums, or LPs, in their traditional form.
In other words, Simone really only groups songs into EPs, or singles, which are significantly shorter than LPs. Even these names tip off their antiquated roots in physical media: extended-play record and long-playing records.
Back in the day, it made sense to put 40 minutes' worth of music on the same disc. It was convenient, and the listener was basically guaranteed to listen to an entire side of a record all at once, whether they really wanted to or not.
But of course these days, digital media and music streaming have completely changed the way we listen to music. It's easy to pick and choose which songs from which artists you'd like to listen to, and you can even scrub through the different parts of a song to find your favorite bits.
Simone recognizes this, and that's why she's been staying away from releasing full-length albums.
"I don't really believe in full albums anymore. I want to. I love them, but everything is gamified through social media platforms. At first I was resistant to it, but I actually think it's exciting, and I just hate the idea of putting out a bunch of work at once."
Instead, Simone releases singles one at a time. She feels that this gives each song some room to breathe, and she can gauge how her audience feels about each one.
"Each song gets its moment when it's a single. Sure, there are no album cuts but I don't mind. Maybe I'll put out an EP so I have vinyls to sell at shows, but really I'm just focused on one song at a time and working with remarkable humans."
This method also allows Simone to have a more consistent presence online. She almost always has another song coming out, so listeners always have something to look forward to.
In the end, it all comes back to consistency. Over years of hard work and success, Simone has come to understand her creative motivations, the creative process that works for her, and what she wants her music to say to listeners.
We hope we've given you a new perspective on Simone's work and the creative process in general. If you put in the time, you too can uncover the core motivations that will drive your work for years to come.