When decorating the interior of the kitchen, people usually are perplexed by what stone they should choose for countertops. Among types of stone countertop materials to beautify the kitchen, granite and quartz stone slabs are becoming increasingly popular, which sparked a heated debate over which is better for kitchens.
In this condition, this article will compare the granite and quartz stone slab to conclude which material is more valuable and cost-effective for kitchen countertops. After getting detailed information about these materials, a reliable supplier will be recommended.
What Are the Granite and Quartz Stone Slabs?
On the one hand, granite is an entirely natural stone directly extracted from stone quarries. After that, these natural stones are cut into slabs and then polished and fabricated into countertops with certain dimensions.
On the other hand, though quartz is a natural mineral, a quartz stone slab is an engineered quartz composed of 3% resins and 97% crushed quartz crystals. Since quartz stone slabs are manufactured materials, they are available in different designs, colors, patterns, veins, and textures, which are impossible with granite. Not only that, with the distinctive features that quartz stone slabs provide, including reliability and long-term use, these slabs are becoming trendy for kitchen decorations.
4 Major Differences Between Granite and Quartz Stone Slabs
After clarifying the definition of granite and quartz stone slabs, let's dive into their major differences.
1. Appearance
First and foremost, the appearance of granite and quartz stone slabs differs. As aforementioned, granite is made directly from natural stones, providing fewer colors and designs than engineered stones. In addition, having several granite countertops with the same pattern and veins may be difficult.
On the contrary, quartz stone slabs are manufactured stones that integrate with additional pigments. In this condition, quartz stone slabs have a wider range of colors and patterns, giving users more choices for various designs. Moreover, quartz stone slabs have more consistent coloration, making it much easier to collaborate with other kitchen equipment.
2. Durability
Durability is another essential factor that people are concerned about most when considering whether to wholesale quartz slab or granite stone. In terms of durability, quartz stone slabs offer a distinctive advantage. It is because granite slabs' constructions contain numerous porous, making them more brittle and vulnerable to damage.
However, that's not the case with quartz stone slabs. Instead, quartz slabs come with non-porous, which is useful for preventing bacteria and other liquids that can damage the countertop. Even under a rough use situation, a quartz stone slab countertop will maintain its shape and keep it sturdy. All in all, quartz stone slabs come with higher durability than granite, making them an ideal choice for kitchens.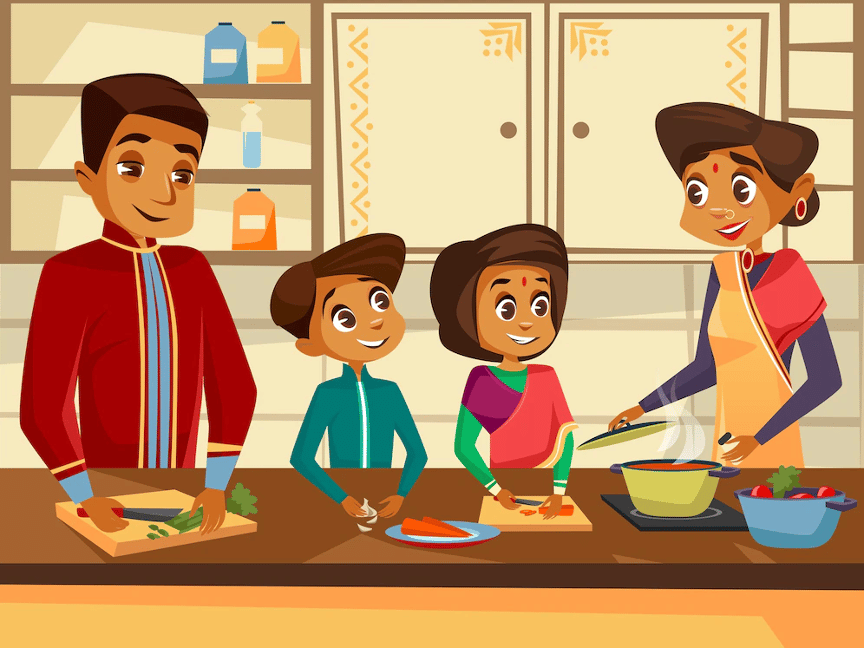 3. Maintenance
One thing you should notice is that maintaining granite countertops is much more complex. For instance, after the installation of granite countertops, they must be resealed periodically at regular intervals. Meanwhile, timely cleaning is crucial, as the stain on countertops that remain for a long time will shorten the lifespan of the granite countertops.
On the contrary, quartz countertop slabs don't require much maintenance due to their significant merits of being impervious to stains and hard to scrape. In most cases, liquids that are easy to see in the kitchen, including food residue and dish soap, rarely permeate their interior. Therefore, the quartz countertop surface is as bright as the new one, even if it has been used for a long time.
4. Price
The price is the key factor in choosing between these two countertops materials. Usually, the cost of these countertops depends on the thickness of the slab, the color, and the edge profile, including square, beveled, or rounded. And granite countertop is priced from $80 to $175 per square foot, while a quartz stone slab countertop comes from $50 to $100 at the same size. Therefore, if you want to wholesale a countertop in a large size, quartz stone slabs are the best choice.
Final Thoughts: Quartz Stone Slabs Are Ideal for Kitchens
If you are pursuing natural materials, granite is your choice, but you should always clean and maintain it regularly. Otherwise, quartz is a high-end material suitable for creating a luxury and modern kitchen with more distinctive pros. Meanwhile, if you want to find the best quartz countertop manufacturer for the most value-of-cost quartz countertop slabs, Bitto is your reliable partner.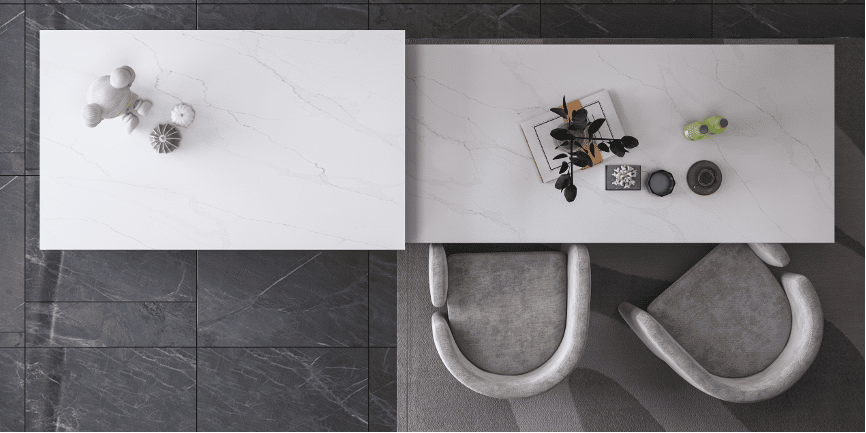 As an experienced quartz countertop manufacturer worldwide, Bitto is always dedicated to providing types of quartz stone slabs to satisfy the markets' demands. We are an expert in providing high-performance quartz stone slabs that are favored by our customers across the world. In addition, you can rest assured of our production capacity if you want to wholesale quartz slabs in bulk. We own a production base that covers an area of 70,000+ square meters to ensure high production speed.
For more information about Bitto and our products, don't hesitate to contact us now. We are glad to help you.