People with diabetes face related health complications, including vision problems such as diabetic macular edema. When fluid builds in the macula, the eye becomes swollen, and vision becomes distorted. Initially, suffered will have blurry vision and vague colors, but macular edema can cause total vision loss over time. Learn more about macular edema, the symptoms, and ways to treat this serious health condition.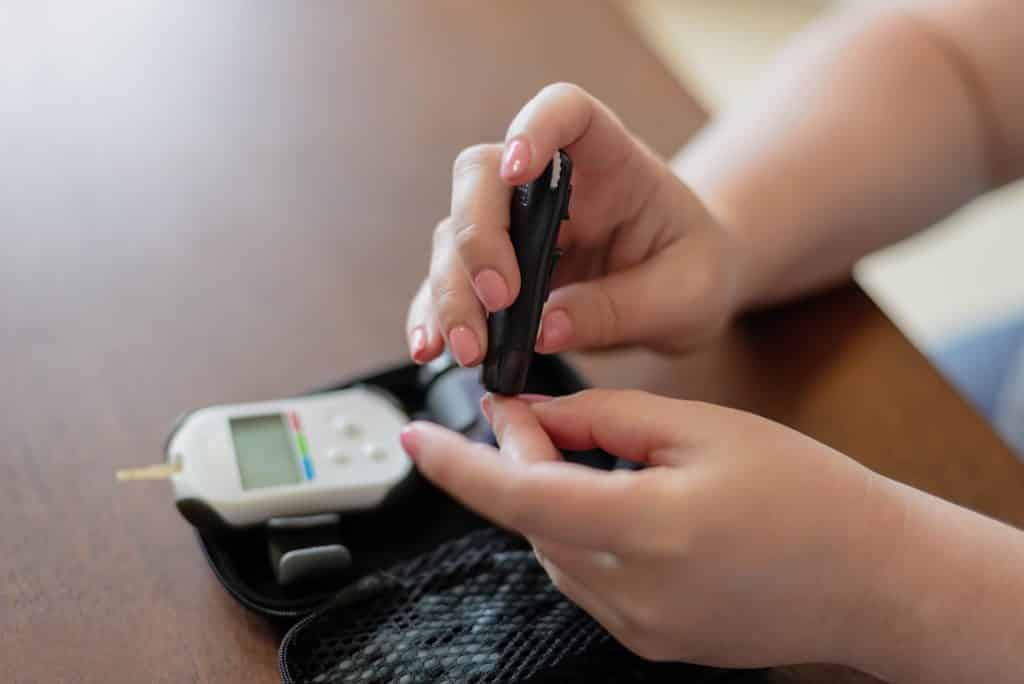 What Is Diabetic Macular Edema?
The macula is the special part of the eye that gives you sharp vision. However, raised blood sugar takes its toll on the blood vessels in your eyes, making them grow in the retina, the part of your eye that is sensitive to light. This condition is called diabetic retinopathy, and when fluid gets into the retina, it causes diabetic macular edema. Early detection is crucial to prevent vision problems, which means regular eye exams are essential for people with diabetes.
Watch Out for the Symptoms
Knowing the symptoms means getting help before vision loss and other issues arise. Keep in mind edema is typically painless with no symptoms initially. Often the symptoms occur when the blood vessels in your eye begin to leak. Symptoms at this point may include blurry vision, difficulty reading, and inability to see colors clearly. If you have any of these symptoms, it is important to make an appointment with a medical professional right away. Ignoring the condition can lead to vision loss and blindness.
Diagnosing the Condition
A diagnosis is the first step toward improving the condition and achieving optimum well-being. Schedule an appointment with an ophthalmologist if you experience any of the symptoms above to determine if you have diabetic macular edema. Before the exam, the doctor will ask questions about your health and other medical conditions to determine your history. During the exam, the doctor will dilate your pupils to widen them and view the retina in your eye. The doctor will also test your ability to see from different distances. Early diagnosis makes a difference in the outcome and can help people avoid vision loss.
More Testing
If the doctor thinks you have edema, more testing might be required to determine the extent of the condition. An FA test takes pictures of the retina using a dye that helps find leaky blood vessels. The dye is injected into the patient's arm and travels rapidly to the eye for the doctor to see how much the blood vessels leak. The OCT test uses a camera to take photos of the retina and detect swelling and fluid. Taking additional tests helps the doctor determine the nature of the condition and how to treat it to have the best possible vision. Other medical conditions, such as high blood pressure and diabetes, might be considered with more testing at other doctors to determine how those conditions impact macular edema.
Talk to the Doctor
Getting a diagnosis of edema can be scary, and you wonder what comes next. Talk to the doctor to find out more about the cause of your symptoms and if you are at risk for other eye diseases. Work with a doctor experienced with diabetic macular edema patients who can tell you what to expect. Make sure to ask about possible vision loss, the recommended treatment, and what you can expect from it. Ask how often you should schedule eye exams and what else you can do to save and protect your vision. Reducing your blood sugar levels and blood pressure might be recommended. A few lifestyle changes can help support your treatment and prevent vision loss.
Treating the Problem
Once you have a diagnosis, it's time to discuss your treatment plan with the doctor. Fortunately, there are ways to halt the progress of macular edema to prevent vision loss. One of the most common and effective treatments is drugs injected into the eyes to help stop leaking and reduce the growth of new blood vessels, such as Illumina. In the most severe cases, a doctor may perform laser surgery to seal leaky blood vessels in your eye. For those with fluid clouding their vision, a vitrectomy is a surgery due to bleeding rather than macular edema. Many patients find the injection drug is an easy way to ease the symptoms and protect their vision for the future.
Preventing Macular Edema
Prevention is always the best possible cure when it comes to serious health conditions. People with diabetes are at risk for other health conditions, including heart disease, high blood pressure, and macular edema. Lifestyle changes help patients reduce their blood sugar levels and minimize the possibility of developing other health conditions. Eating healthy foods with nutritional value supports the improved vision and helps lower blood sugar levels. Opt for fresh vegetables and fruit, low-fat dairy products, lean meats, and whole grains. Avoid packaged foods laden with added sugar and salt. Exercise regularly to improve your circulation. Work with a medical team to get a diabetes lifestyle plan that helps support a healthy life and reduce the risk of developing serious conditions such as edema.
Be Proactive
Nobody wants to get a diagnosis that could lead to blindness. However, taking action early and listening to the advice of your medical team makes a difference. Be proactive about the problem and take necessary actions immediately to stop the progress of edema. Treatments are available to help patients get past the symptoms and achieve clearer vision. Taking the time to take care of yourself can mean saving your vision for the future – rather than facing the loss of vision or blindness.
If you think you might have diabetic macular edema, contact your ophthalmologist today to make an appointment. Discuss your symptoms and other medical conditions to get an accurate diagnosis. If you find out you have edema, you're not alone. Schedule treatments and improve your lifestyle habits to see a notable difference in your vision and blood sugar levels. Soon you will be feeling your best and enjoying the way you see the world around you!