Over the last few years, the need for location tracking apps has become more evident than ever. For instance, if you are also a concerned parent, then you would like to know the exact whereabouts of your kids for your peace of mind. Thankfully, with the help of a reliable phone tracker like FamiSafe, you can easily meet your requirements. Here, I will let you know more about the features of the FamiSafe phone location tracker and how parents can use it without any trouble.
Part 1: Why you Should Track your Kids Remotely?

Do you know that more than 1 million children go missing annually, and the number keeps on increasing every year? Therefore, if you are also a parent or a guardian, then you should take some preventive measures about the overall safety of your kids.
This is exactly where a reliable phone tracker app can help you. Using it, you can remotely know the exact location of your kids without calling them. Besides that, you can also check if they are at the school or a friend's place on your phone. If the tool has a geofencing feature, then you would also get alerts whenever they leave or enter any restricted area (like your house or their school).
Part 2: FamiSafe Tracker for iOS and Android: Features and Pricing

Wondershare FamiSafe is a cross-platform parental control and monitoring app that can help you locate Android or iOS devices remotely. For instance, you can locate an Android phone on your iOS/Android device or vice versa due to its cross-platform support. These are some of the major features that you can explore in FamiSafe:
1. Live Location Tracking
With the FamiSafe GPS cell phone tracker feature, parents can check the real-time whereabouts of their kids remotely. You can check the live location of multiple phones on the map with the battery status of each device.
2. Other Location-based Services
You can also check the past location history of your kids and their existing check-ins. There is also a provision to set up geofences so that you would be alerted whenever they will leave/enter the area.
3. Content Blocking
FamiSafe has an excellent content blocker and explicit content detector to protect your kids from getting exposed to inappropriate content. You can also activate its Safe Search feature to provide a secure online space for your kids.
4. Other Features
Apart from that, parents can remotely block/unblock any website or app and can also set up strict screen limits for device usage. You will also get a daily activity report on your FamiSafe account, letting you know how your kids use their devices in a detailed manner.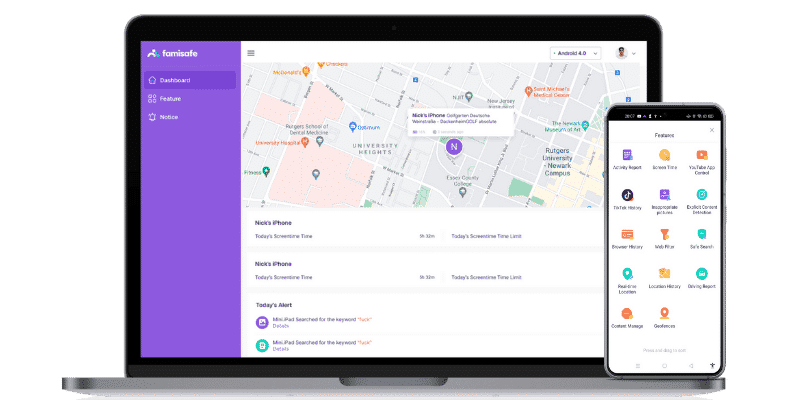 Pricing: $10.99 monthly (up to 5 devices), $20.99 quarterly (up to 10 devices), or $60.99 yearly (up to 10 devices)
Compatibility: Android, iOS, Kindle, Windows, Mac, and Chromebooks
Google Play: https://play.google.com/store/apps/details?id=com.wondershare.famisafe
App Store: https://apps.apple.com/us/app/famisafe-parental-control-app/id1385417904

Now when you know about the major features of FamiSafe, let's learn how to use this mobile location tracker. Ideally, you first have to install the phone tracker app on your and your kid's smartphone. After that, you can simply link both the devices so that you can locate an Android phone on your iPhone/Android (or vice versa). To set up the FamiSafe cell phone location tracker, just follow these steps:
Step 1: Install FamiSafe and Get its Active Subscription
At first, you can just go to the FamiSafe website or simply download its mobile app to create your account. You can simply sign up by entering your email ID, setting up your password, and getting its active subscription.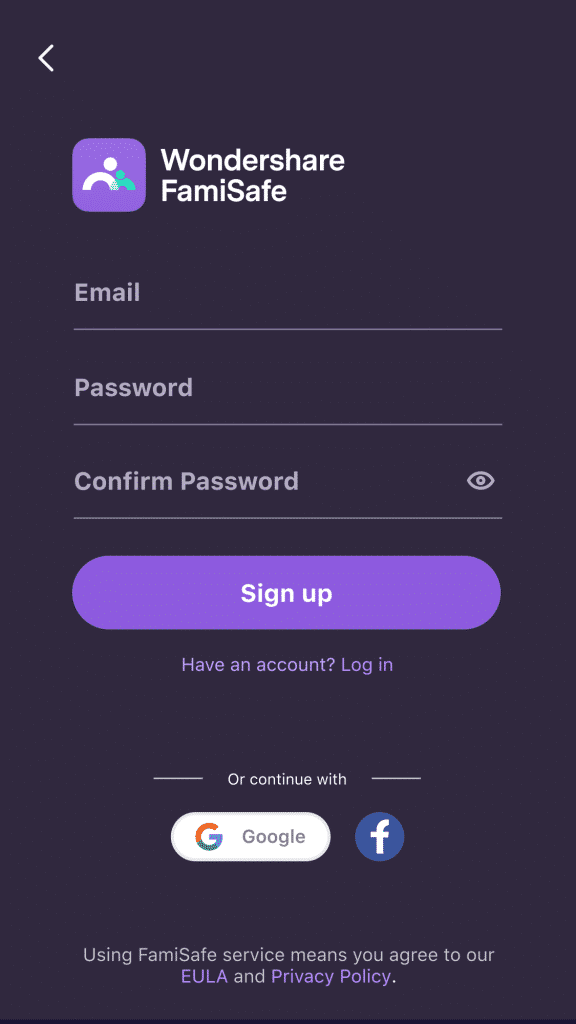 Once you have bought your FamiSafe subscription, you will get a unique pairing code (that you can later use to link your device to your kid's smartphone).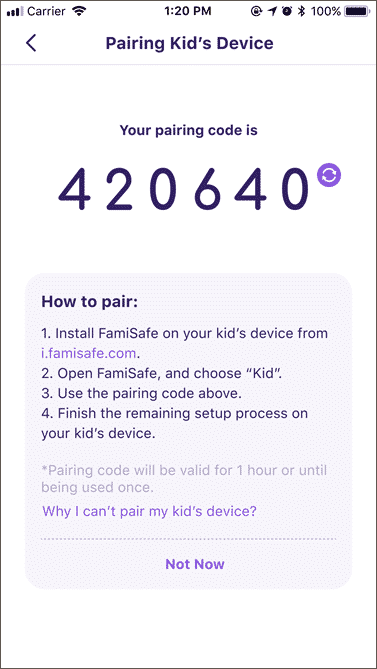 Step 2: Set up the FamiSafe App on your Kid's Phone
Great! Now, all you need to do is go to your kid's smartphone, install the FamiSafe app, and log in to your account. From here, you can choose that the device would be used by your kid instead.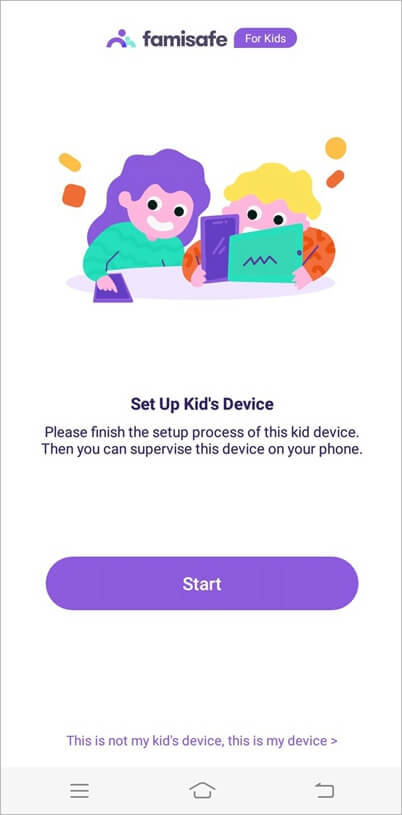 Subsequently, you can enter your pairing code so that you can link your kid's phone with yours. As you would continue, you can enter the details about your kid to set up their account.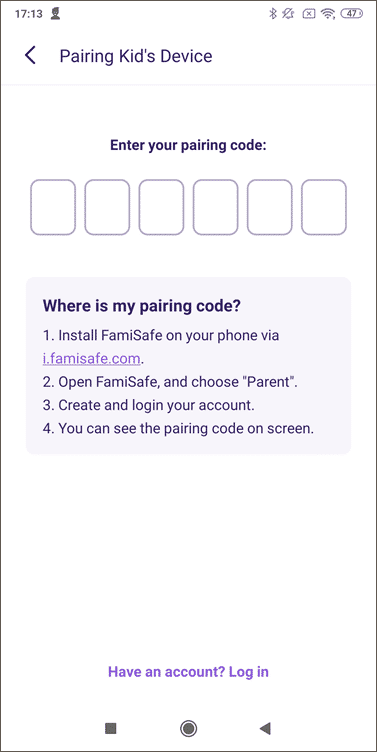 To proceed, you need to grant all kinds of relevant permissions to the FamiSafe app on your kid's device (like accessing its location and other app-related details). You can also activate its device administrative access so that you can control and monitor their phone remotely.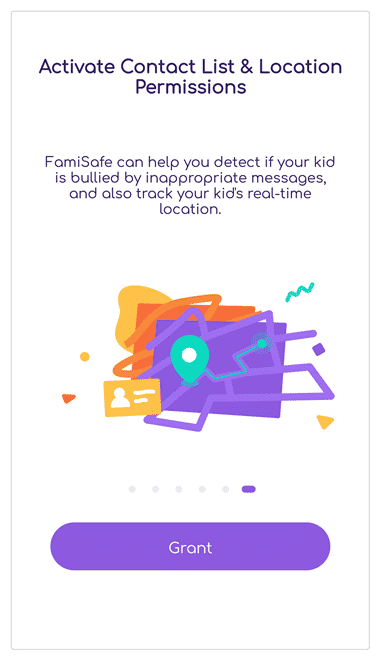 Please note that if the target device is an iPhone, then you have to access the downloaded FamiSafe profile and manually install it as well.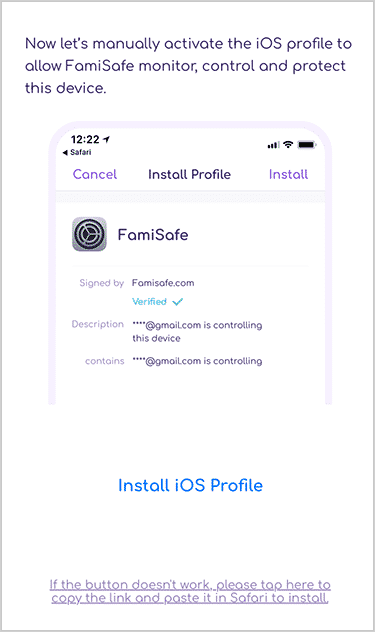 Step 3: Start Monitoring your Kid's Live Location on FamiSafe
That's it! Once the overall setup of the FamiSafe phone locator has been completed, you can use it whenever you want to locate your kids. Just open the FamiSafe app on your device and select the real-time location feature from its home.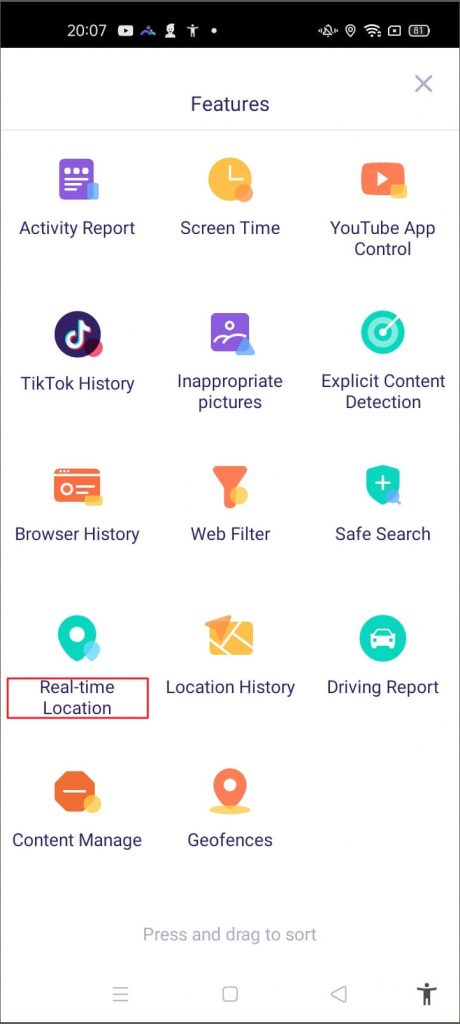 This will display the live location of your kids on a map with details about their device (like its battery status).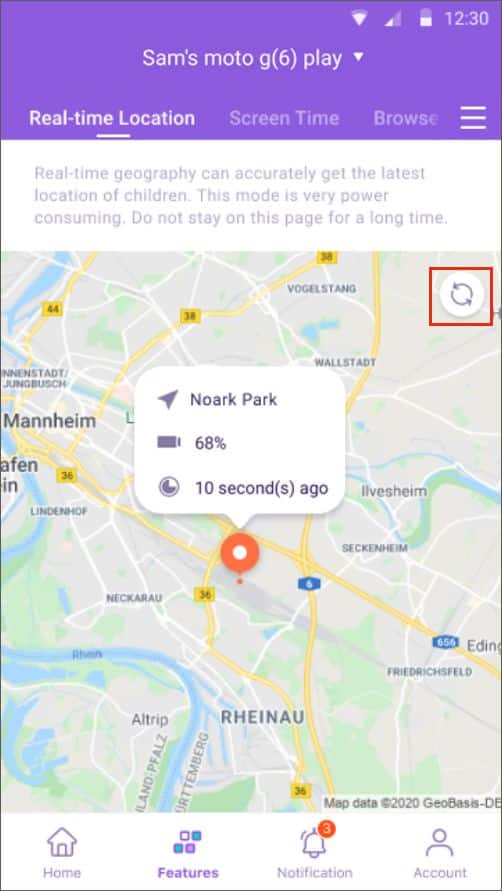 Similarly, you go check all the other features of FamiSafe from its home to set up geofences, track their device usage, and do so much more.
Conclusion

As you can see, it can be quite easy to locate an Android or iOS device with the use of some reliable tools like FamiSafe. Developed by Wondershare, FamiSafe is one of the best phone tracking solutions that would let you check the real-time whereabouts of your kids. Once you have installed this phone tracker app on your kid's smartphone, you can check their live location and can also set up geofences. Apart from that, there are tons of other features related to device tracking and monitoring that you can use on FamiSafe