An embodiment of sophistication, business class offers an elevated travel experience that transcends conventional transportation. Did you know that business class passengers enjoy exclusive perks such as priority check-in and access to luxurious airport lounges? But that's just the beginning. Get ready to indulge in spacious and sumptuously designed seating, complete with lie-flat beds for ultimate relaxation. Immerse yourself in a culinary adventure with gourmet dining options curated by renowned chefs. Whether you're travelling for business or leisure, business class offers an unrivalled sanctuary above the clouds.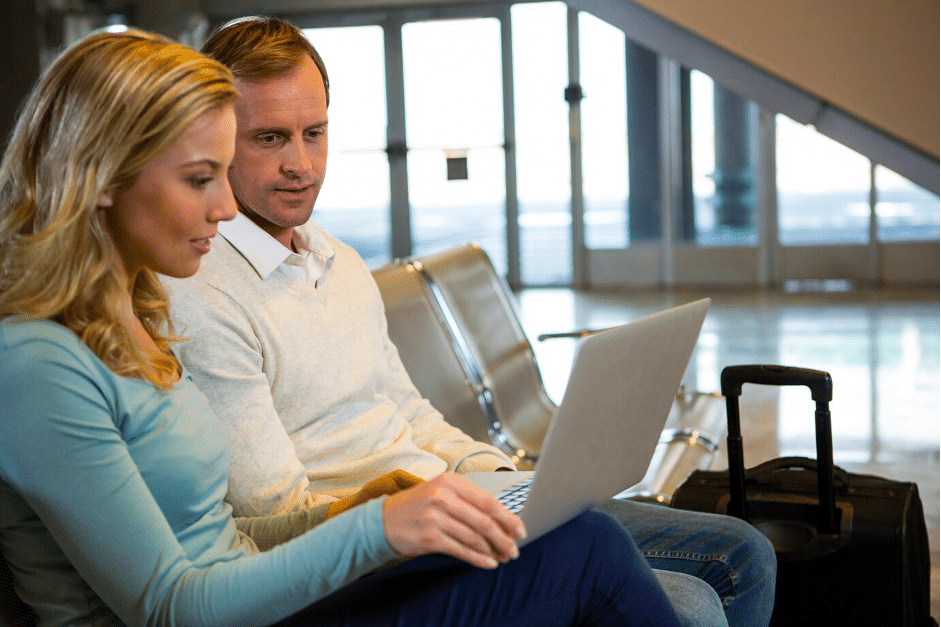 Finding Cheap Business Class Flights
When it comes to finding affordable business class flights, the task can seem daunting. Where to begin? The key lies in understanding the underlying principle: this involves exploring various options, such as regular flights, special offers, or alternative routes.
There are two main types of services for finding tickets. First, there are metasearch engines that connect with online travel agencies to gather information about availability, cost, and fare conditions. These engines generate results based on user requests, allowing travellers to filter and choose the most suitable options.
OTAs, on the other hand, directly collect flight data from airlines and other carriers. They display offers from different carriers, often airlines, on an online platform. While the standard OTA system can help find tickets for routes, it may not always present the cheapest options.
Travel Business Class developed a more complex system to bring added benefits to travellers. Service collects data directly from carriers, enabling it to combine segments from different airlines and modes of transport into a single ticket. This innovative approach not only saves money but also provides a seamless and convenient travel experience.
The Benefits of Business Class Travel
But is it even worth the trouble to look for business class tickets? – From the moment you step into the cabin, you'll discover a world where every detail has been carefully considered to ensure an unparalleled journey. Here are some key benefits that make business class an irresistible choice:
Ample Space: Enjoy generous legroom and wider seats that allow you to stretch out and relax.
Enhanced Privacy: Experience tranquillity with dedicated cabins or partitions that offer a secluded environment.
Productivity Boost: Take advantage of in-flight amenities like spacious workstations and power outlets to stay productive while on the move.
Culinary Delights: Relish in gourmet dining with a diverse menu, created by renowned chefs, using the finest ingredients.
Premium Services: Benefit from priority check-in, expedited security clearance, and access to luxurious airport lounges.
With business class, every aspect of your journey is meticulously designed to provide a seamless and unforgettable travel experience. Unwind in style, arrive refreshed and ready to conquer your destination, and savour the joys of travelling like never before.
Unforgettable Journeys: Business Class as the Ultimate Travel Experience
Business class flights offer an unparalleled travel experience, combining luxury, comfort, and convenience. And Travel Business Class specialises in making these unforgettable journeys accessible to you, providing expert assistance and personalised service. Discover the world of business class travel and embark on an extraordinary adventure.