Sales Cloud is an important and sought-after CRM in the software industry, and this keeps growing. Most businesses run in the present age need CRM to function properly.
We will soon see the importance of the Sales Cloud Certification as authorized Sales Cloud consultants need the help of CRMs to handle customers' encounters properly. An IT certification in any skill or track showcases your skill and serves as a determination to build your career.
After passing through the Sales Cloud certification, you will further understand how Salesforce developers move to the Salesforce professional level. This article highlights the necessity of getting a certified Sales Cloud consultant present in software development companies like FortySeven Fortyseven47.com.
In this article, the Head of Marketing of the FortySeven IT department, Hanna Shnaider, elaborates more on Sales Cloud Certification and its need in development companies.
Salesforce Certification Overview
Salesforce features many certifications targeted at various job functions such as administrators, developers, architects, consultants, and marketers. Most companies offer individual certifications to prove a certain skill set in a specified domain. However, the Salesforce Architect domain is quite different from the rest, as users can obtain a special certification or use their earned certifications to target higher certifications.
There are numerous methods to go about Salesforce Certification of the different tracks or skills mentioned above.
What Types of Sales Cloud Certification Do We Have?
There is presently only one Sales Cloud Certification that consultants can utilize. Other salesforce tracks such as architects, marketers, and consultants are compatible with Sales Cloud, but Salesforce software does not agree to the custom of Sales Cloud. However, before you can think of becoming a Sales Cloud consultant, you are expected to have acquired a Salesforce administrator's accreditation.
How Difficult is the Sales Cloud Certification?
All the applicants must pass the Sales Cloud consultant test that will be organized to be recognized as a certified Sales Cloud consultant. It comprises 60 MCQ and five unrecorded exam questions completed in 1hr 45 mins in a testing center. The applicants are expected to have an overall score of 62. The exam checks the candidate's skill to organize Sales Cloud applications with KPIs in consideration. Other skills that the Sales Cloud Certification will test include figuring out an effective solution design based on a customer's needs, recognizing important features for increased sales productivity, etc.
Those who aced the test and celebrated it online describe it as "tough" and "the most difficult of all Salesforce certs." People who published their opinions online criticized the test on the nonrealistic and unprecise questions and the requirement to choose from many technically valid responses. The alternative is seen as the Salesforce finest method.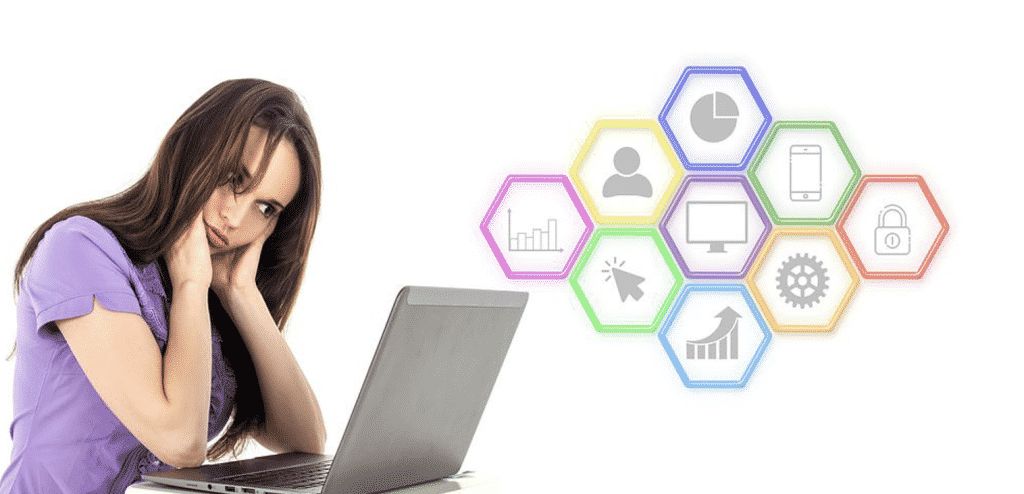 How Much is it To Take the Sales Cloud Certification Test?
The Sales Cloud Consultant Certification is priced at $200 in the original setting, and an extra $100 is paid for the re-sit. In one application, the interested person has three slots for the certificate exam, including the original sitting and two extra resits. The certification might require that you add your taxes to the certification fee. The applicant's taxes will be processed using the country that was filled into the applicant's profile on registration for the exam.
The importance of Attaining a Sales Cloud Certification
Obtaining awe-inspiring knowledge
Sales Cloud Certification allows you to gain thorough insight and knowledge of the platform. It broadens your understanding of many tools and educates you on various subtopics of the main subject you attempt to qualify. As a result, you'll be able to obtain hands-on experience using Salesforce products, which will help you advance in your career.
Use your dynamically updated existing skill to your advantage.
Salesforce is always updated, and this cloud technology enables the release of any updates related to its field of activity, which are automatically delivered to the application. Furthermore, if Salesforce is already a well-accepted notion at your company, you won't have to wait for a long time to update the full enterprise software.
Another notch in your custom software agency's hat.
If you have this certification, you are a valuable asset to a company because you have extensive experience and knowledge in this field. You are, therefore, extremely beneficial to custom software development companies. Within days of posting their resumes, you are likely to get good jobs. Furthermore, if your current software development company uses Salesforce extensively, it will value you. With your Salesforce certification, you become an elixir for your company, allowing you to assist them in taking advantage of Salesforce technology.
Your worth will increase.
If you bag a Salesforce certification, companies will want to associate you with their company. Your recent certification will improve your qualifications, and your resume will look more impressive. It expresses everything you've gone through to get efficacy and processing capability in your profession. As a result, you become the focus of your company's attention and are deemed to have a thorough understanding of your abilities. Overall, obtaining this qualification adds to your worth within the software development company.
In today's business world, businesses have realized how valuable Salesforce certified personnel are and how they can add to various perks that help their company reach its full potential. As a result, it's no surprise that Salesforce-certified professionals earn a good living.
Conclusion
In a nutshell, people are expected to have many creative skills to have a good job that pays well. Software development companies nowadays search for individuals that have good certifications and a handful of practical experience so that the company can expand. Employees that possess these skills are capable of engaging in analytics and excelling at CRM. The Sales Cloud certification plays an important role in this because the certificate speaks for itself. After finishing it, you will have fantastic career options and the benefits of having a secure and balanced work life.
You can use the Fortyseven software professionals if you want to enjoy quality Sales Cloud consultants' assistance.
Fortyseven's Salesforce team is ever ready to present you with several services that they offer.