In the world of business, perception can greatly influence how others see and believe a particular company. Naturally, your potential customers will trust your brand if it's bigger and more successful or popular. With that in mind, remember, you don't need to lie to your customers to catch their attention, but you need to learn how you can make your small business seem larger so they'd put their trust and confidence in it.
A larger-looking business means a more established reputation, and in return, you can reap more benefits like getting the kind of traction you want for your company. If you already have a potentially good product or service, it means you're on the right track. If not, then you'll have to start inventing. The next step is to know how to strategically position yourself in front of consumers so you can be perceived as 'among the big ones' in the field of business.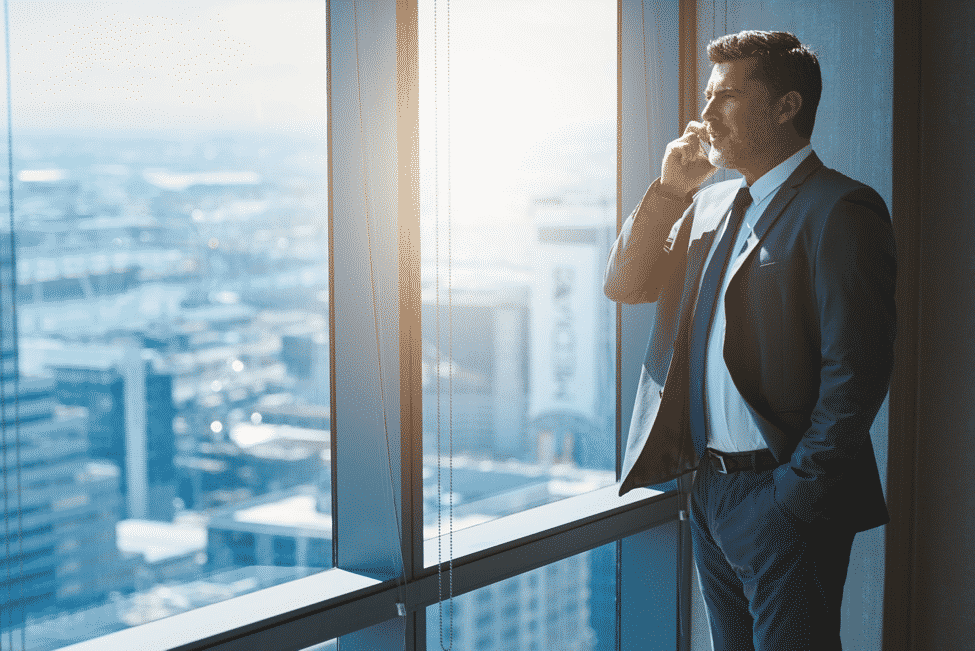 Making your small business seem larger is possible through these tricks:
1. Invest On A Professionally Designed Website
It's not enough that your small business has its own website—it should be a professionally designed one that'll give the impression that your company is professional and structured enough to be reliable. If you already have an existing website, invest in it and make sure it has all the right features and useful content that'll help in boosting your company's digital presence.
As your website is also the face of your small business, it's one of the first things that your potential customers will be looking at when they start getting curious about your brand. Make sure your website has everything they'll be looking for, such as your contact details, business offers, web content, testimonials, About Us page, etc.
Here are some tips you can follow when building a professional and effective website for your small business:
. Have a domain name that's easy to find and remember
It's highly recommended that you use your business name as the website's domain name. If the domain name is no longer available, come up with something that relates to or is almost similar to your business name. It should also be a domain name that's easy to remember so your customers can easily remember and maybe mention it to others when they get the chance.
Digital consumers now tend to quickly lose patience over simple things like websites that take time to load or menu bars that don't work as expected. If this happens to you, you'll lose potential customers and they won't probably be coming back again after such an annoying experience. Limit your navigation menu to at least five tabs only and don't forget to include the 'search bar' function. The search bar function makes it easier for your website visitors to search for any particular product, blog post, or other information.
. Don't forget the mobile users
Since consumers now heavily rely on their mobile phones to access information on the internet, you should also assume that your customers will often access your website using their mobile phones. Your website's interface should be mobile-friendly and all functions should be clickable even when in mobile view.
. Create engaging and unique content
Content is king, as they say, and this can't be stressed enough. Your website should contain useful blogs and articles that customers will want to read each time they visit the site. You can hire an article writer or write the blogs yourself. The decision is yours but make sure you utilize your content in a way that it makes you more unique and visible than other websites.
2. Invest In A Business Dialing Platform
Having a reachable business telephone service is crucial to any business, small or big. Even when your business is only a home-based one, investing in a professional business dialing platform like Call Cowboy will help you project a 'large business' profile to prospective and existing clients. Potential customers can call your business number anytime and they'll be welcomed with custom greetings. They can also be easily routed to employee extension numbers, giving them nothing but a professional encounter and experience.
Business dialing platforms are widely used nowadays by small and large businesses alike. These platforms help your business establish a more professional presence using versatile features such as the following:
Custom greetings
Local business phone number
Toll-free number
Predictive dialer
SMS autoresponders
Another feature of a business dialing platform you can take advantage of is its autodialer, which allows you to automatically dial from your desk phone, mobile phone, and through a desktop app. The autodialer is capable of call tracking, single and triple line dialers, as well as handling unlimited caller IDs.
3. Outsource An Easily Recognizable Business Logo
One thing that's prominent about big companies is that they all have a powerful logo, and you should get one, too. If you have the skills, you can make one on your own. However, it's highly advisable to outsource a business logo design on platforms like Fiverr or CrowdSpring. Pick affordable services and get to choose from thousands of graphic designers who'd be more than willing to work on your desired business logo.
A good logo should be able to tell your clients at first glance what kind of business or service you provide, and how it can benefit them as consumers. It's one of the first things that communicate with customers especially if they don't have any prior idea or knowledge about your business.
To come up with an effective business logo design, there are several factors that you'll need to consider such as your brand identity, design style, color, and typography. Communicate well with your designer so you can effectively integrate your brand into the design of your logo.
4. Hire A Virtual Assistant
Starting and managing a small business may be easy at first, but your market will definitely grow, so will your responsibilities as the owner. You can't possibly do everything on your own and you'll need assistance somewhere along the way. You can hire a virtual assistant who can do some of the administrative tasks for you, such as answering the phone, responding to emails, and communicating with the rest of your staff or providing customer service.
Having a virtual assistant can help you and your business grow as you focus on the more important business side of things. They can also provide you with a range of services such as:
Data entry and management
Accounting tasks
Bookkeeping
Customer support
Internet research
Scheduling of meetings
Project management
Business owners hire virtual assistants not only to make their business seem larger but also to increase efficiency. Once the tedious tasks are delegated to your virtual assistant, you can now focus on developing and growing your business more.
5. Develop A Strong Social Media Presence
It shouldn't stop with having a website and a business logo—you also need to keep up with the digital presence race by having a strong social media presence. Platforms such as Facebook, Instagram, and Twitter are no longer optional when it comes to running a business. It's a vital way to reach your target audience, grow your brand, and obtain valuable awareness regarding your company.
Here are some tips for increasing your social media presence:
. Determine your target audience
Not everyone on social media is your audience. You have to strategically outline your target audience so you can direct your posts and ads to them. To do this, you can look into your current customers and create a buyer persona. Based on web analytics and the data you've collected from them, try to highlight the key traits of a large portion of your consumers to name their needs and wants. This strategy will help you identify the market that could potentially be your customers.
. Be personal
Whether you're interacting with your followers on Facebook or Instagram, you should always remember that they're humans and you need to connect with them on a personal level. Some brands make it a point to reply to every Facebook or Instagram comment that their followers leave any time of the day. It gives the followers an impression that there's an actual person behind the accounts who's replying to all their comments and that would imply how you're trying to communicate with them directly and deeply.
. Add more visuals
It's been proven that adding photos and videos to a post is more effective than plainly writing walls of text. You don't even need to post professionally taken photos with post-processed effects and all. Instead, pick photos that relate to your brand, such as screenshots of customer feedback, photos of your business events, and even graphic posts containing motivational quotes.
. Stay active online
Once you've started establishing your social media presence, stay on it. Publish a new post at least once or twice a day. Doing so will paint an impression that your small business is actually larger because your social media accounts are always busy and active.
6. Dress The Part
If you want your small business to appear larger and more successful, you have to dress the part, too. When going to a business event or attending a meeting even virtually, you should always present yourself as the CEO and nothing else. With such a goal in mind, you have to dress more professionally than you normally would. You'll also need to consider who you'll be meeting with and the type of event you'll attend so you can tailor your outfits to the event's dress code and the attendees' fashion sense.
You can't be seen attending an event wearing loungewear or ragged jeans. Make yourself more presentable and crisper by wearing outfits like a fresh suit, formal jackets and blazers, loafers, and professional-looking bags, as well.
7. Get A Central Mailing Address
As much as possible, don't use your personal mailing address as your official business address. Working from your home office may make potential clients think that your business is small. Instead, you can rent a co-working space or purchase a business mailing address that you can use as your company's corporate location.
You can easily acquire a business mailing address online. It's not only convenient but also minimizes the risk of you exposing your personal information to the public. The provider will be in charge of forwarding all the business mails you'll receive to any address that you'll give to them. Aside from that, you can also receive packages using your business address. That way, you can easily separate and track business spending from your personal expenses.
8. Automate Your Business
A little personal touch is good for all businesses, but investing in automation is also a good idea to make it seem larger. Nowadays, technology allows businesses to use artificial intelligence when collecting and analyzing data. You can also automate other administrative tasks such as self-employment taxes and bookkeeping.
Business is all about innovation and when your small business starts investing in it, it may look larger and more successful than it actually is. Don't hesitate to invest in creative developments that won't only elevate your business's status but also reduce your operating costs in the long run.
9. Use Higher Invoice Numbers
Another trick that you can do to make your small business seem larger is to use higher invoice numbers when sending out invoices to your customers. Try putting yourself in your customer's position and imagine what they'd think or feel when they place an order and receive invoice #16 or #5. Probably not a good idea, right? A low invoice number will prompt them into thinking that your business hasn't been in the industry long enough to have amassed a larger number of invoices.
Whereas when you start invoicing at 5,000 or so, they'll feel more relaxed as a customer knowing that your company has facilitated and processed more than enough orders in the past. It gives customers confidence and trust in your brand.
The Bottom Line
Business is all about perception. The things you do and utilize as a business owner greatly affect how others perceive your brand. You want your customers and clients to look at your business with trust and respect, that's why it's essential that you know how to make use of the tricks mentioned above to make your small business seem larger.
All businesses start small and if you're clever enough, your business won't stay that way for long. Doing these tricks and practices isn't only helping you paint a better picture of your business, but more importantly, you get to adopt practices that'll attract more clients to trust your brand. Don't let the size of your business get in your way of making your brand known in the industry. There are more than enough ways and strategies that you can apply so you can give your small business a stronger and more prominent presence.